Next illustration in my fruit art series :)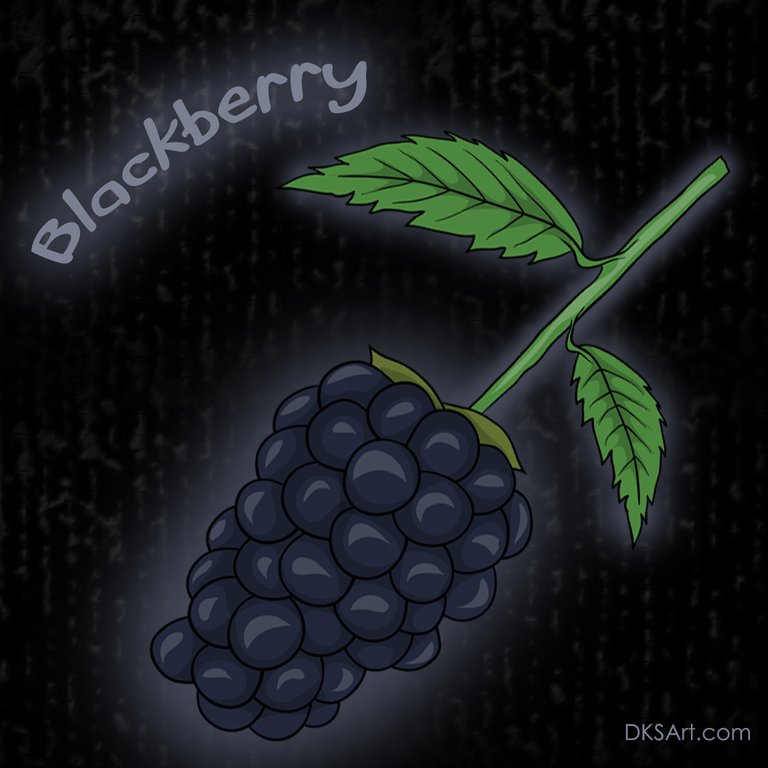 I created this cartoon style digital drawing of Blackberry fruit.
https://dksartwork.com/blackberry-fruit-digital-illustration/
This artwork is used in an educational coloring book for kids and it is all about learning to spell fruit names. The title of the book is 'Learning To Spell All The Fruit Names A to C, Educational Arts And Crafts Activity Coloring Book, Volume 1' and it is currently available for sale on Amazon, https://www.amazon.com/dp/B08XGSTRD1
I created a video preview of the book below.

This will be a 5 volume series with all the fruit names in alphabetical order, so I have 4 more volumes to create!
A Blackberry is a dark color edible fruit that grows on a prickly bush of the rose family. Blackberries are native to north temperate regions, in the wild they are particularly abundant in eastern North America and on the Pacific coast and are cultivated in many areas of North America and Europe. Blackberries are a good source of iron, vitamin C, and antioxidants, they are generally eaten fresh, in preserves, or in baked goods such as pies and cobblers.
Thanks for checking out my artwork!