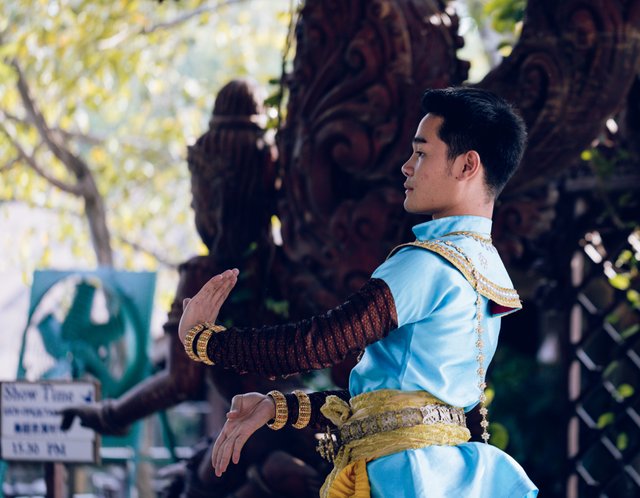 Photo taken by me @derangedvisions
รำไทย - Ram Thai

Yesterday, my wife and I spent the afternoon at the Sanctuary of Truth. I will be doing an in-depth post on that temple later because it was an amazing experience.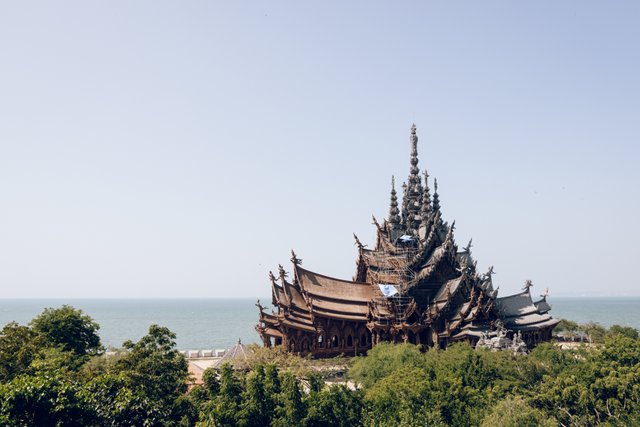 Photo taken by me @derangedvisions
This is just a teaser photo of the Sanctuary of Truth. It is an awesome structure that is made all out of carved wood and has been under construction since 1981. It is truly one of the wonders of the world.
But, back to the dance



After touring the Sanctuary of Truth, we were treated to some traditional Thai dance performances while we waited for our rides to arrive and pick us up.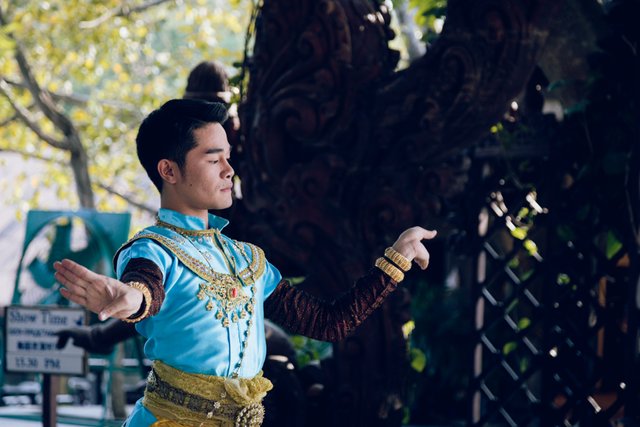 Photo taken by me @derangedvisions
The first performance were two women that did a dance with some fans. It was cool, but it didn't compare to the dance that this guy was doing.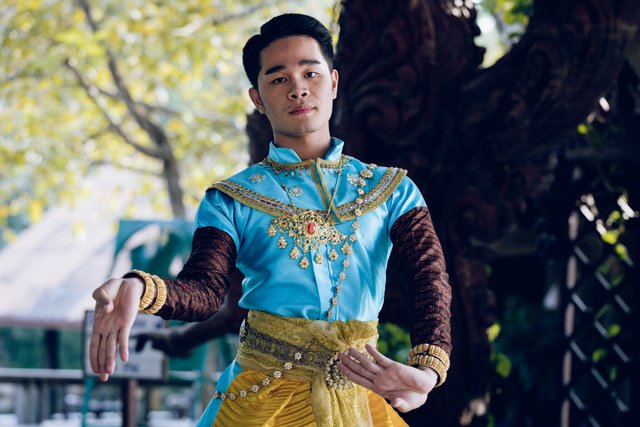 Photo taken by me @derangedvisions
The hand movements were very hypnotic and when I started thinking about how he had his hands and fingers bent back for the majority of the time, I knew that this type of dancing required some serious strength even though it was a very slow and controlled dance.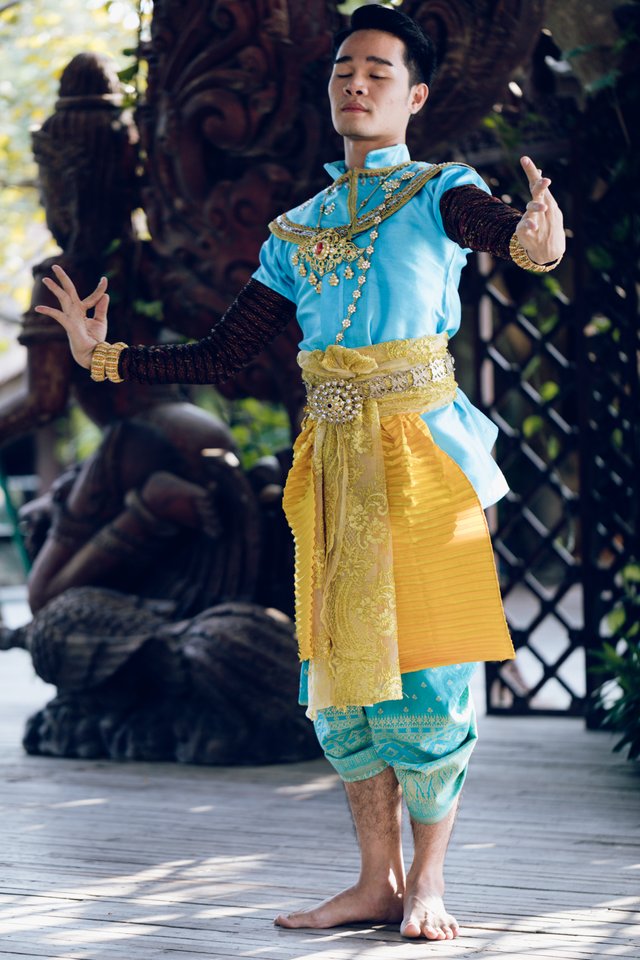 Photo taken by me @derangedvisions
I wish that I knew the story that he was telling with his hands, but I think a lot of it might be left up to interpretation as well since the music he was dancing to had no words.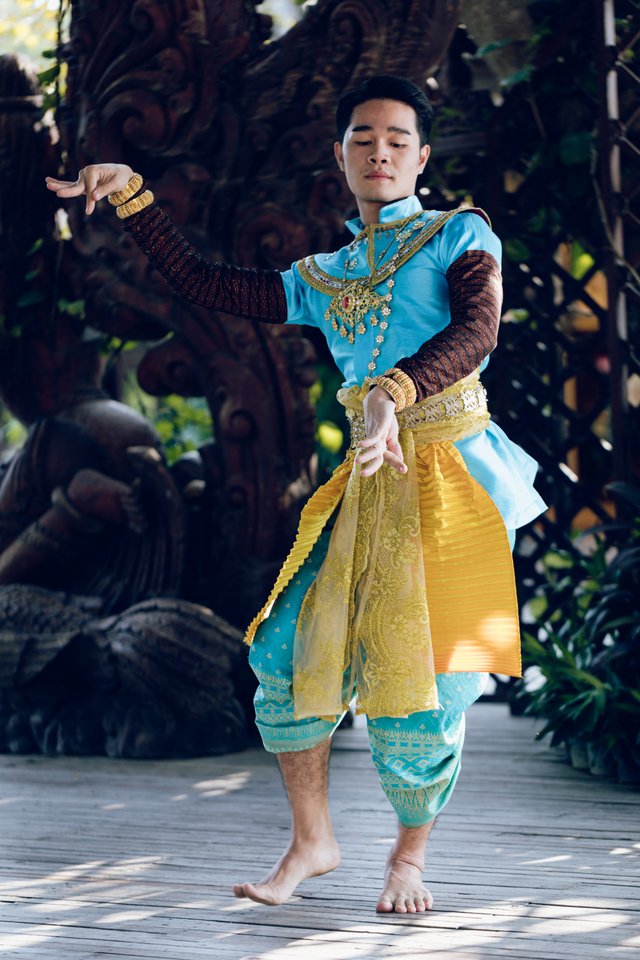 Photo taken by me @derangedvisions
The flow of his hands and arms could signify the wind or the waves. Then I started thinking about the different Gods and how they could be representing. I really wish that I knew what all of the movements meant.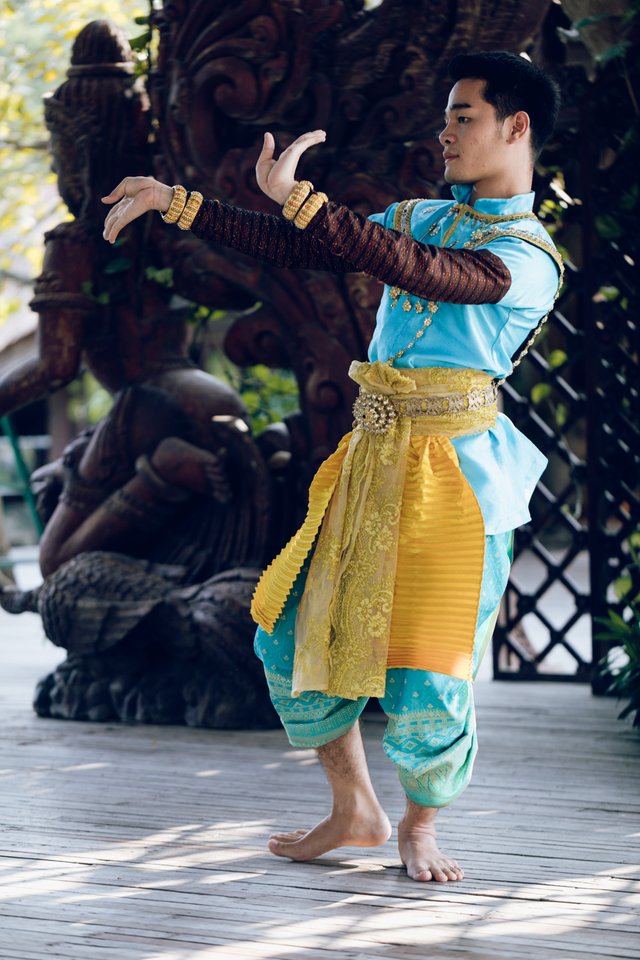 Photo taken by me @derangedvisions
After his amazing dance was over, we had to start heading out of the sanctuary and get back to catch our ride back to the resort. The area within the sanctuary was beautiful and @faitherz33 and I could have spent many more hours there.
They had paddle boat tours you could take to show you around the area and so many other cool ways to experience the scenery.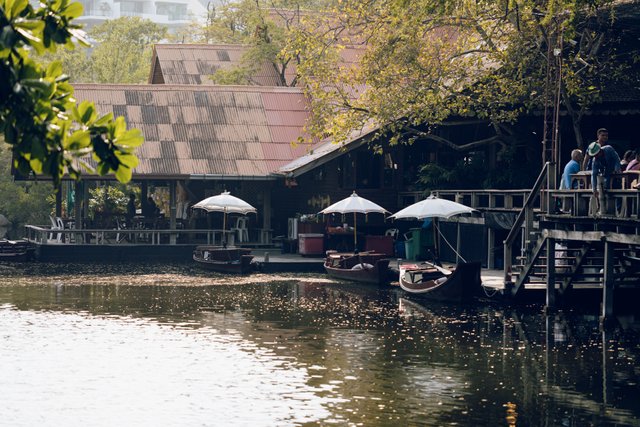 Photo taken by me @derangedvisions
I am hoping to be able to get some time to start catching up on editing photos from all of the different temples that we have been visiting and all of the street photography I have been doing as well. For every photo that I edit, I think I shoot about 10 more that need edited. I am going to have to spend the majority of the plane ride back home working on photos so that I can start sharing some of the other amazing experiences my wife and I had.
Steem Fest was a blast this year and I am looking forward to the future of our blockchain. I have been doing 100% post power up rewards for the past few posts and I am going to continue for at least the next month. We have amazing things coming for the future of Steem and this is the best time to HODL and increase your stake.
Thank you for stopping by and checking out my post. I hope that you enjoyed the pictures almost as much as I enjoyed the experience of taking them. You are awesome!