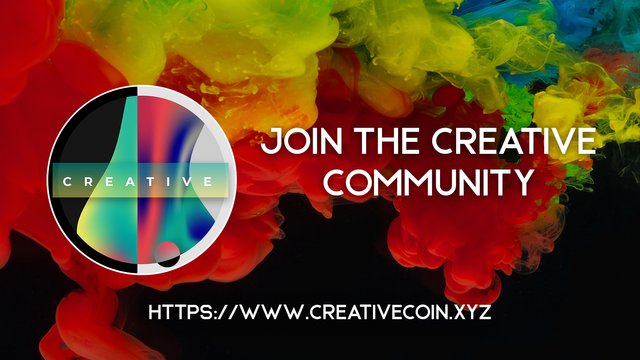 Importance of marketing

One of the things that is vital to the blockchain is bringing in new people, but one thing that has never really happened was marketing off of the blockchain. Sure, Steemians are very good at making posts here on the blockchain telling other members of the platform how awesome the Steem blockchain is and why we need to be here, but when was the last time you saw a commercial of some sort or an advertisement for the blockchain?
I have personally never seen one. I have seen some videos on YouTube of people explaining the blockchain and telling about the benefits of it, but no real advertisement type of videos. One of the things that we are going to be doing here in Creative Coin is start creating promotional material to bring people from off of the chain onto the chain.
This is the first video that I have put together to promote the Creative Coin platform and the Steem Blockchain. I am looking at creating an educational series as well that will hopefully make things easier for the new users when they first get to the platform. These will include how to use your keys properly, how to exchange fiat for Steem, how to use Steem Engine, proper tag use, and other issues that newcomers face when they get here.
There is a massive learning curve when you first come to the platform and my goal with this series will be to help guide newcomers to success when they first get on-boarded to the platform. I remember when I first came to the platform and I had no clue what I was doing. It wasn't until I found a community to be a part of that I actually felt like I was a part of something and started moving in the right direction.
I am looking forward to seeing where we can take this community and the growth that we will see as we move forward. Thank you for stopping by and checking out the promo video. You are awesome.