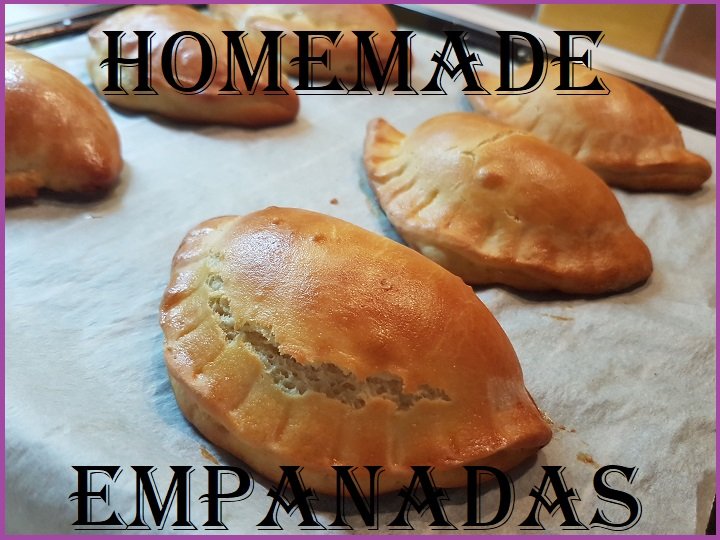 ---
Empanadas, the perfect snack for every time of the day
When I was a child, I used to love empanadas already, even though they were called different in Holland. I never really thought about them once moving abroad. It's one of these things that you accidentally bump into again, and then you remember how delicious they were. In my case, the reason was a recent collaboration I've done at a cute restaurant called Empanada Story. The snacks stayed in the back of my mind and I decided it was time to bake some empanadas myself.
---
The dough
Normally, when I find a recipe, I follow it from scratch. In this case, that would have meant that I also followed the recipe for the empanada dough. But as I recently learned how to make a dough for Sausage rolls, I assumed this wouldn't be too different, and that I'd use this dough for my first attempt of making empanadas. It's hard enough to learn all these new recipes and where I can use a recipe that I already master, that saves me some time. Please follow the instructions for the dough from this blog.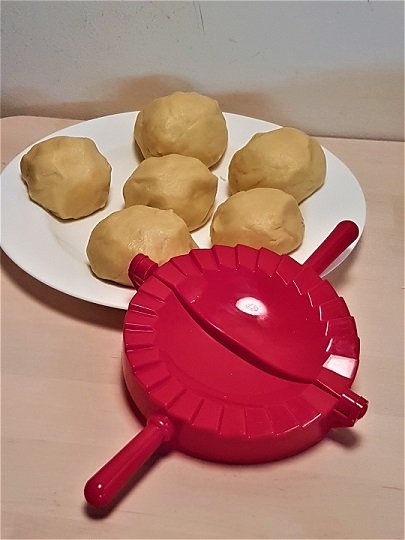 As you can see, it doesn't really matter if you make perfectly round balls of dough, I still don't master that technique. The plastic thing you see there is a tool I found the day I was Christmas shopping, an empanada maker. This is something that should make it easier to get the form of the empanada, but you can also use a fork to create that edge.
---
The filling
Anything goes with empanada fillings. To not make it too hard on myself, I decided to first bake a small batch of ham and cheese-filled empanadas. I have to say before you start filling them, that you should cut small pieces of ham and cheese instead. I found out these come out better, and they are also easier to close. I will show the pictures of the first batch anyway, needless to say, that I had to practice the dough rolling and filling up the empanadas at this point.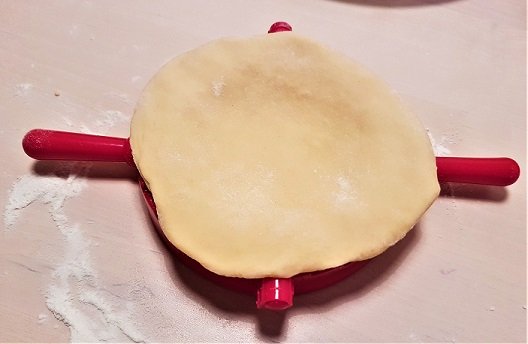 If you don't have this tool, just cut rounds of dough put the filling in the middle, and use a fork to close the edges.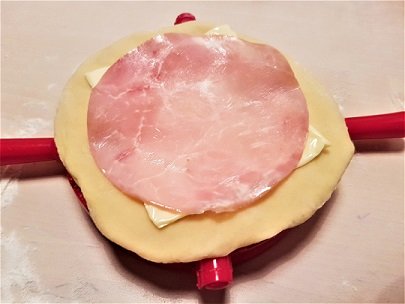 I used a beaten egg to brush on the edge of the dough before closing it up.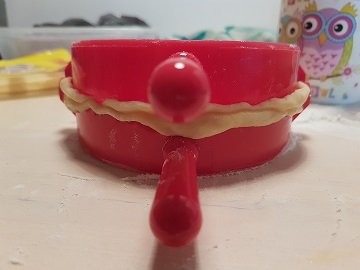 ---
Let the empanadas rise a bit more before you can shortly bake them
I have followed the instructions from the Sausage rolls regarding the rising of the dough, therefore I've put them on the plate using some baking paper.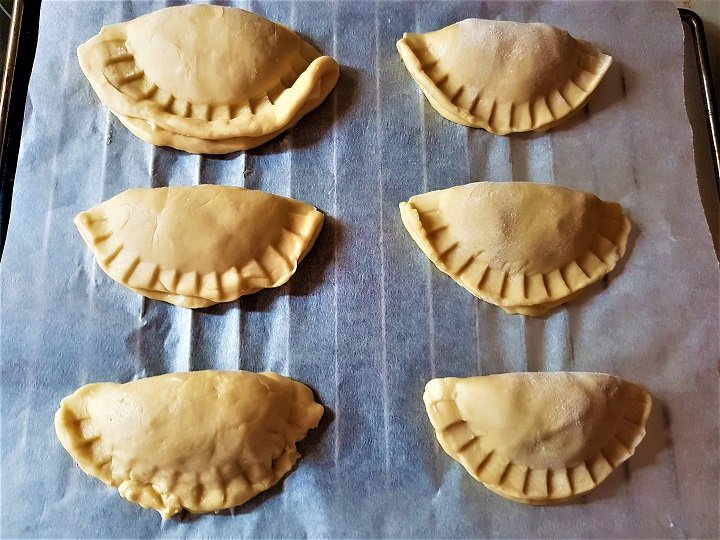 The wet towel used for the rising of the dough earlier can be used to put on top of these prepped empanadas. Just cover them up with the wet towel and leave them there for 30 minutes. After 30 minutes I preheated the oven at 200 degrees for 15 minutes. While you wait for the oven to be hot enough, you can use a beaten egg and a brush to cover the empanadas before you will bake them in the oven for about 15 minutes. I didn't check the exact time, but I believe once my alarm went off (set at 15 mins) they looked ready.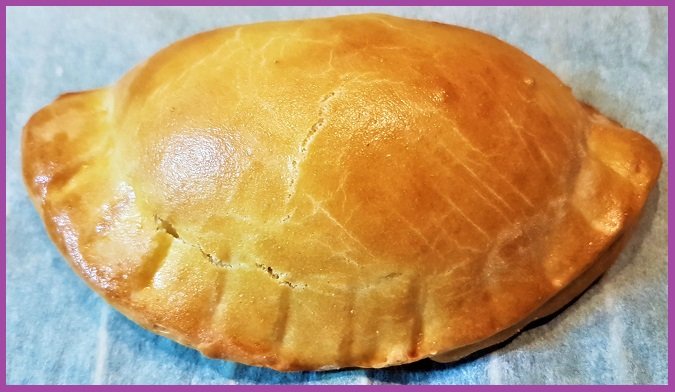 Enjoy!
If you have tips for the filling, don't hesitate to leave a comment!
~Anouk