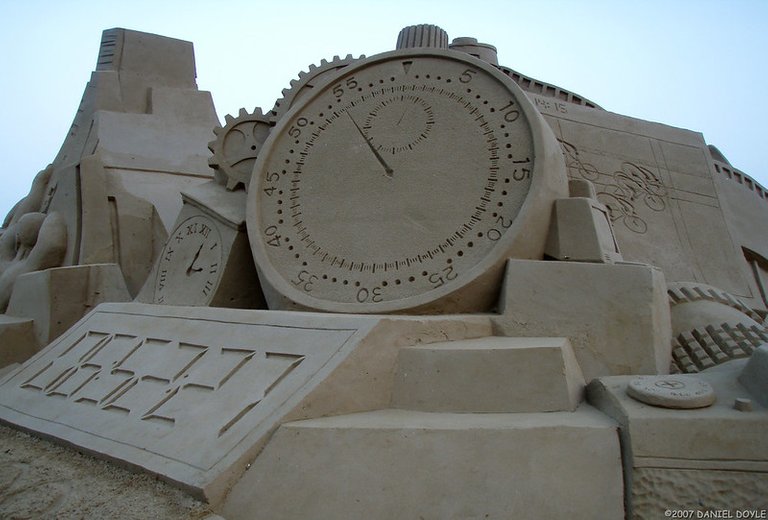 The battle for Steem rages on and even though there is a Mexican standoff it is plain to see that both sides are increasing their reserves in the background. Justin is powering up and the community is looking at nuclear options. It is all very tense.
Unfortunately at this time there are many who are showing their racist, bigoted colours. Looking through the discord and other messages it is sad to see insults being thrown at the Chinese community. The use of the number 4 I find very disrespectful and the term Commie being thrown around really shows the lack of education in some. Please stop this nonsense, it is not helping.
OK, they may have given us Covid-19 and Justin Sun but they have also given us Gunpowder, toilet paper, the wheel barrow, Aerogel, tea, Dental amalgam, rockets, pinhole cameras, playing cards, kites, indian ink, Yes, Indian ink and oil drilling. Justin is one in a billion and does not represent all of them.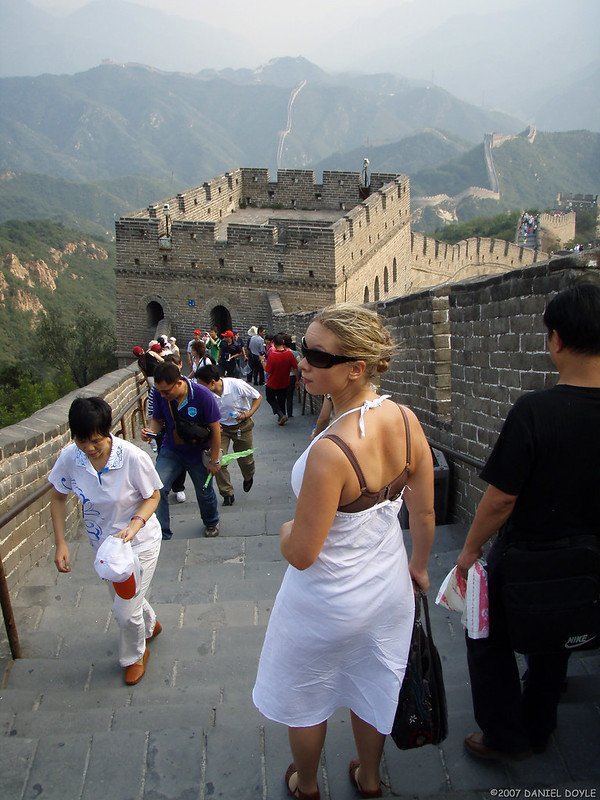 I like Chinese
I have visited china many times and although there are cultural differences I have always felt welcomed, respected and safe.
I was there again in 2007 to take part in the Zhoushan Sand sculpture festival but I arrived a week early with my good friend Kirke Kangro from Estonia to have a small Holiday.
We were not looking to be tourists so much as to just chillax but being in Beijing you have to do the obligatory visit to the touristy area of the great wall. It is a really amazing structure and the way it caps the tops of the hills is really a triumph of engineering.
Did you know they actually built it 3 times. Once out of straw and mud, once out of wood and finally out of brick. To me it sounds like the inspiration for the three little pigs.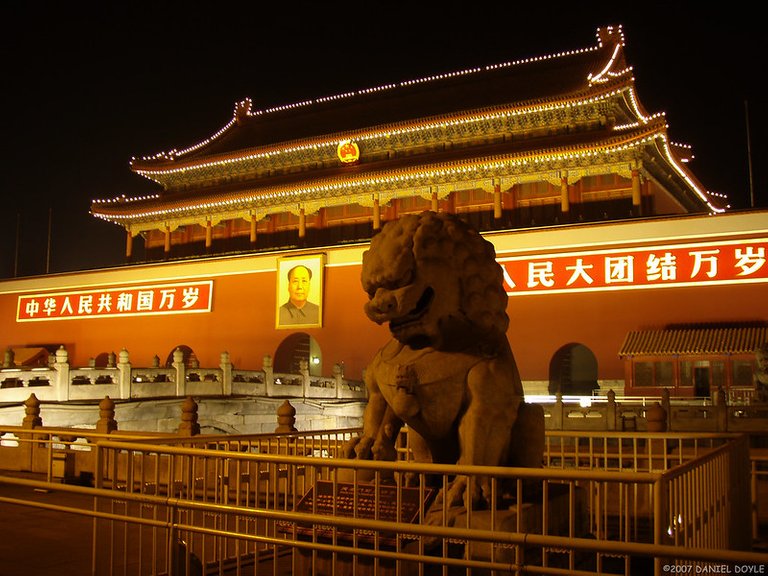 We also visited the forbidden city. Of course it was all very interesting for me to see again. I had been in Beijing before but for Kirke I believe it was her first time.
Escaping the fog
The Smog in the city was really bad at that time. Like a smoke cloud hanging over the city. You could see it in your snots when you blew your nose. We thought it would be more healthy option to leave and spend the rest of our holiday at the beach somewhere. So, We headed for the city of Qinhuangdao and an area called Beidaihe which is a seaside resort quite popular with communist party officials, a bit of a camp David sort of deal. It is not too far from the capital when you take the crazy fast bullet train which we did.
I was surprised to see that everything was written multi lingual in Russian, from the signs to the hotel menus and many of the guests in our hotel were from Russia. It must be a hang over from cold war times. To be honest the whole atmosphere was very like Russia but with a nice beach where we spent our days working on our tan.
It was a quite a nice time we had although I don't really have any photos to show you. Sometimes I enjoy Being there rather than wasting my time trying to capture it.
Once our Holiday was over we headed back to Beijing to meet the rest of the carvers and make our final way to Zhoushan island for sand sculpting.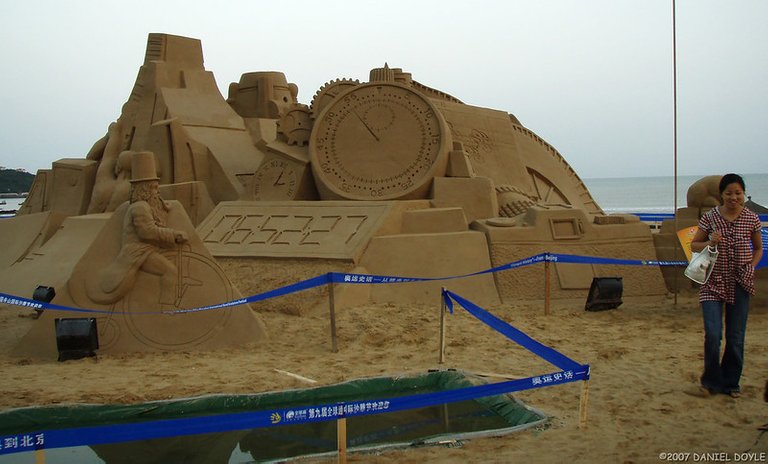 Let's get to work
Sand sculpting-wise I didn't think much of the first piece I worked on with Niall Magee. We were asked to make something about cycling. The theme was Olympics and each team was given a sport to make a collage about. It was really more a job than anything else and we had to stick many different elements in somehow. So it looked like a pile of stacked rubbish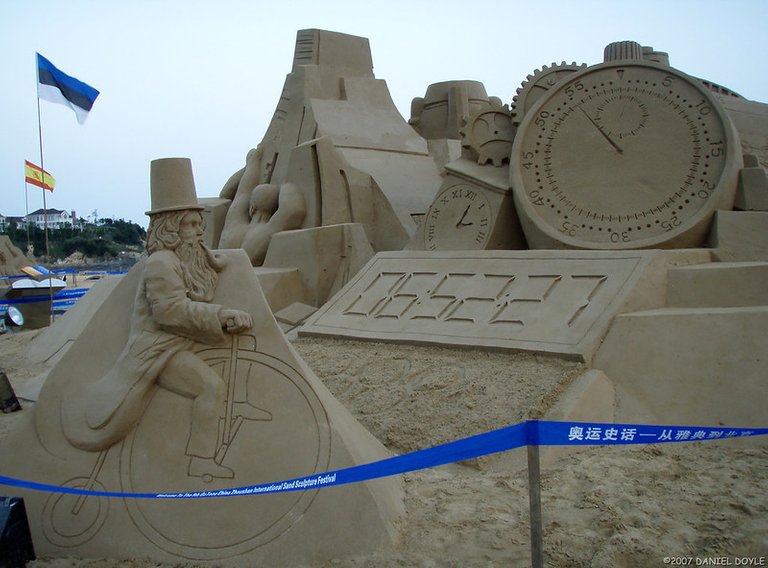 The sand in Zhoushan is nice and clean for details but has a really weak structure when compacted. Everything needed to have an angle so as not to collapse and trying to make different bikes called for some very ugly solutions.
Although here and there there may have been nice element, overall the sculpture was pretty pedestrian. Following someone else's plan is not what I enjoy doing so I just put in the hours and made it look half presentable.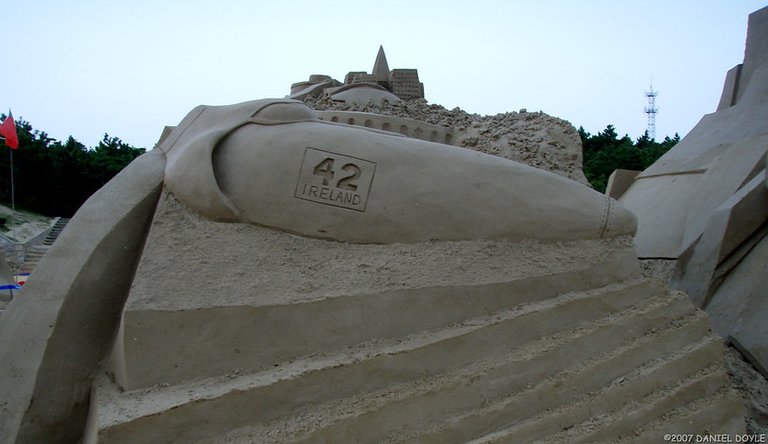 An ill wind
Another issue we were having was the fact that there was a Typhoon growing in the sea off the coast and it was heading our way. Knowing that this could come ashore and destroy everything was taking some of our motivation away.
When we saw a battalion from the Chinese army arrive and dig trenches all around the sculpture to protect it from the sea we new the danger was very real.
A couple of hundred guys in uniform dug with shovels and filled sand bags to build a wall the length of the site. It was really amazing and unfortunately I have no photos of the process. (I will update this post if I can ever find some). Believe me, what the Chinese may not have in technology they make up for in numbers.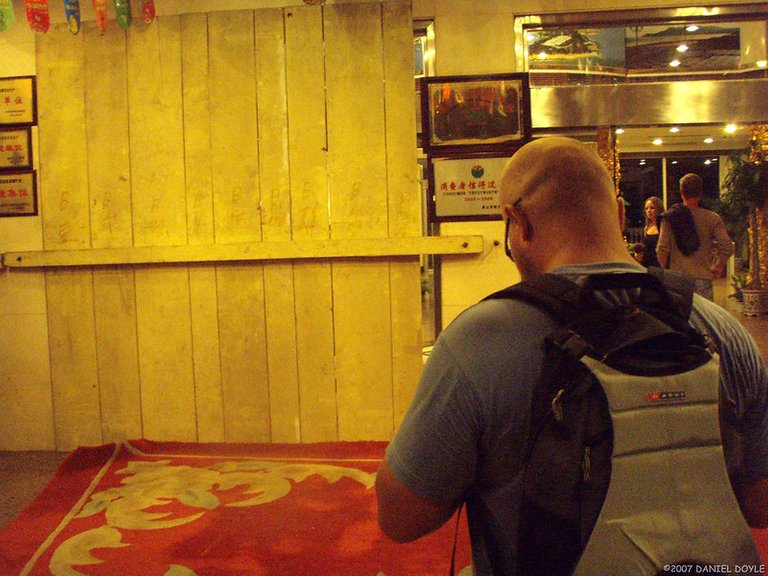 Our hotel was barricaded up and we were forced to take a few days off and stay home. Have you seen 'The Shining'. That's exactly what it was like. After two days we were going mad and decided to break out.....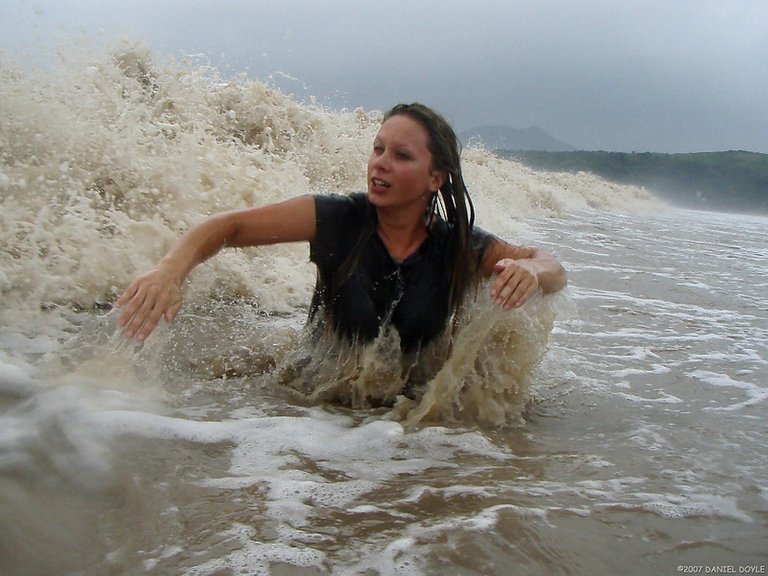 The worst of the storm had passed and it was nice to be alive. The waves were still quite high so, great weather for body surfing and although maybe it was a bit dangerous it was alot of fun.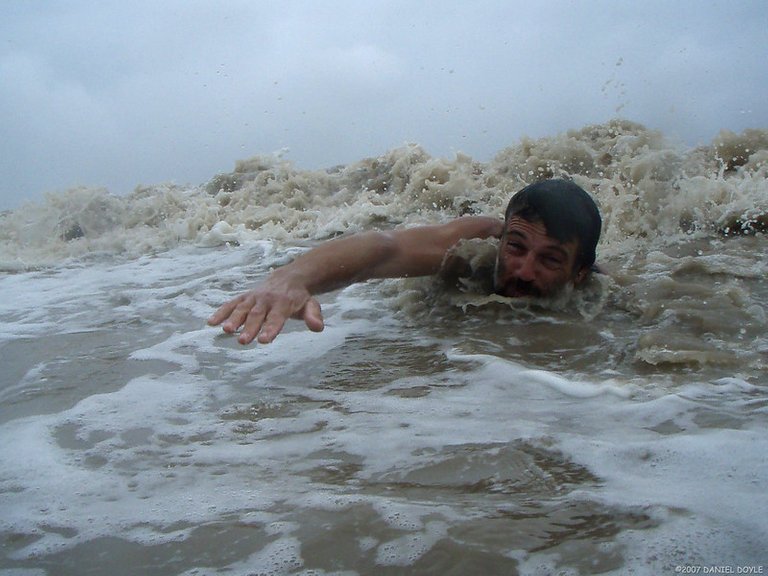 The beach beside the sculpture is actually quite safe and has a very shallow gradient into the sea. You could walk out for hundredths of meters and still be in your depth. It felt like being in a washing machine and was a great opportunity to play with my new underwater camera.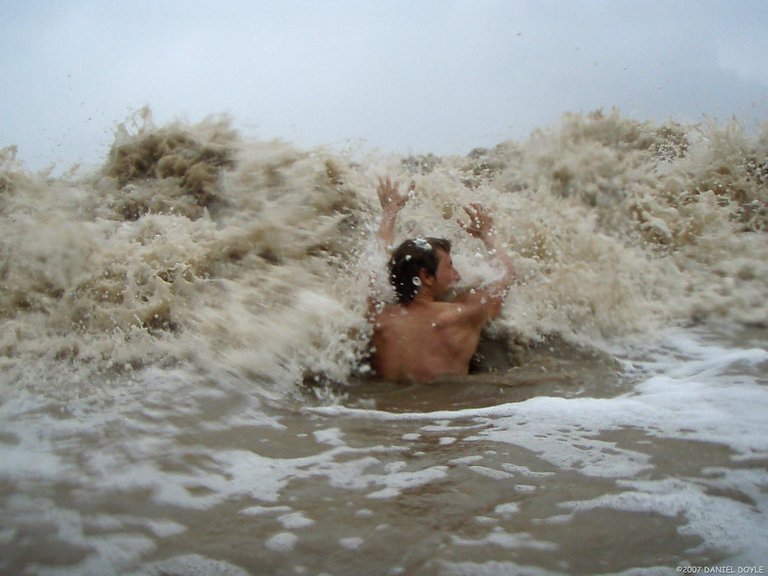 I will split this post here as it is getting too long and I have more work and fun to share. The storm cleared and we could get back to work. A few repairs were needed but luckily the defenses the army had put in place held strong.
---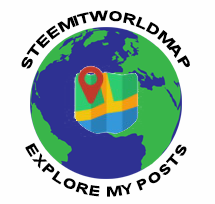 ---
Ps
Thanks for reading. I use Steem to document my work as an ephemeral Sculptor of sand, snow and ice, amongst other things. This will hopefully give it a new life on the Steem blockchain. Below you will find some of my recent posts.
Fringe - sand sculpture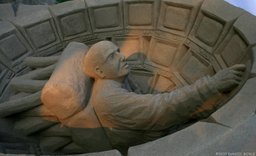 All seeing eye (revisited) - sand sculpture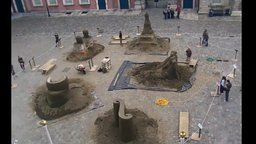 If you Build it, they will come - sand sculpture timelapse
I hope you'll join me again soon
@ammonite
If you would like to support me
Bitcoin: bc1qp4lfg0ttz66nesgff8fd5unglg9y0l2jy53j36
Ethereum: 0x6abaE039b9BDFB67495A0588cb90F9EAF5f7556c
Eos: ammonitearts
[//]:# (!steemitworldmap 29.876272 lat 122.411894 long Zhoushan 2007 - sand sculpture (Part 1) d3scr)