Here in New Zealand we are under lockdown for the rest of the week. Lunch has become our main meal of the day and we love to eat outside. One of our favorites is using a table top BBQ. My wife was preparing as I was in a video meeting with a student. As soon as the call completed, Mor-mor 沫沫 the Labrador rushed in with an excited look on her face. She knew it's time for BBQ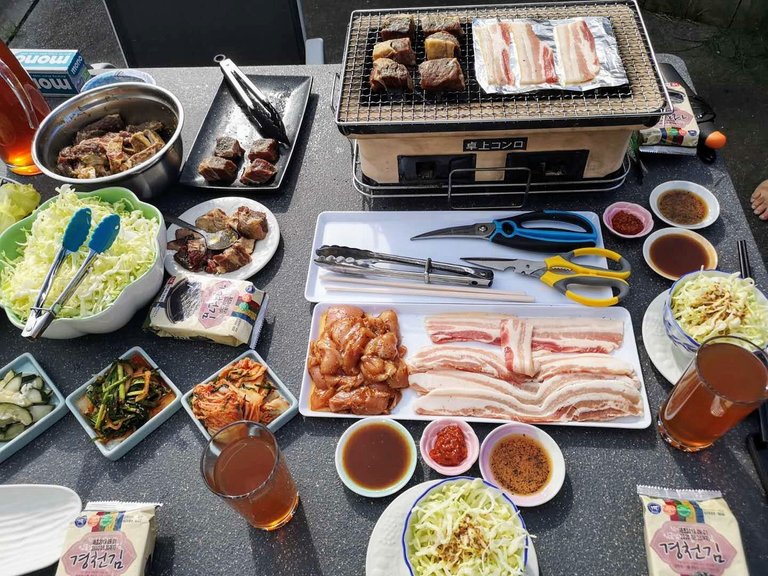 The little BBQ was given to us by some friends. There is some Japanese text where the Kanji means "table top". It's a heavy ceramic construction in a wire carrier frame that never gets hot.
The meat cuts and side dishes are Chinese, Japanese and Korean inspired. My wife makes the kimchi herself.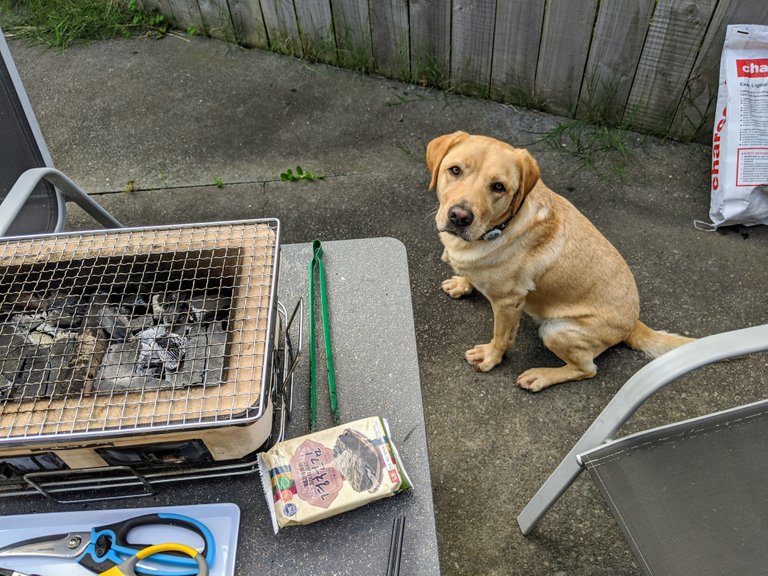 And here is Mor-mor 沫沫 being helpful by offering to sniff everything to ensure there are no monsters.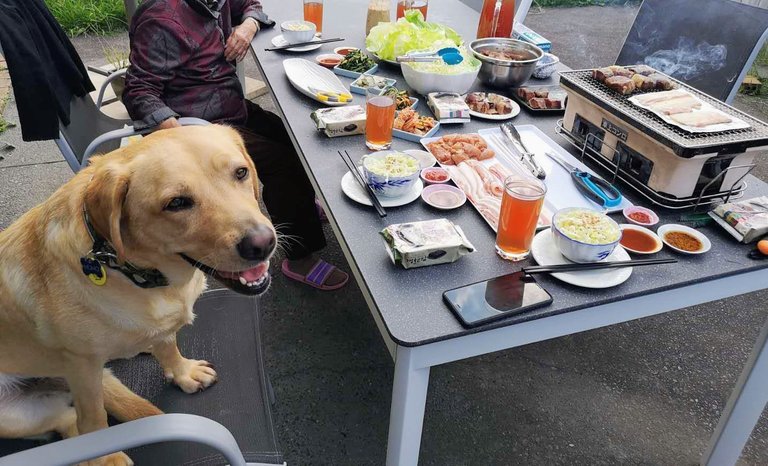 Look at me! I am hooman too. Give me hooman food. We do have some unseasoned meat offcuts just for her. We have to be careful because the garlic in many of the side dishes is poisonous for dogs.
I once asked Mor-mor 沫沫 what she thought made humans different to dogs. She told me that it was the ability to have food and not eat it. On that note, I have been losing weight. I have some weigh to go before I am back to my pre-quarantine size, but I'm getting there.
Until next time, b🐝e hive.