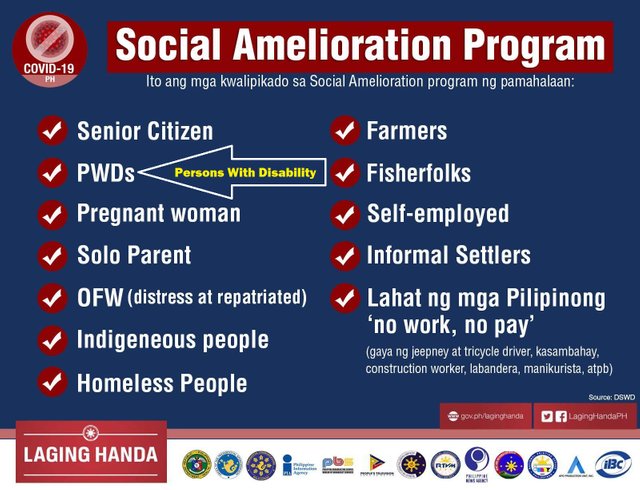 My parents are already senior citizens and I think that they also belong to the Social Amelioration Program of the Philippine government which was funded with 200 Billion pesos which is one of the largest government support for affected citizens in history of my country.
I am also surprised that I might also be included regarding this cash and maybe even some relief good because I am a disability card holder as well. The money if God-willing I can receive it through our town mayor I will just give to my parents and that we can use for our basic necessities like food, payment for cooking gas, electricity, water, and medicines for my parents.
I myself pay for my own medicines through the help of this online community of empowered friends via my earnings through my blogs. Anyway I am just happy that there is a chance for some support from the government to us marginalized sectors of this country and I think without the current leadership of president Duterte people will not get as much help and things will certainly be different now.
The president also warned the local government units like the governors, Mayors down to the "Baranggay" or village council that any reports or complaints of embezzled funds would mean some punishment under his leadership. He also urges the concerned officials to cut the red tape so that the people that are mostly affected would receive the necessary benefits fast while we are all in a restricted lockdown.