Since last month, a new type of novel corona virus has emerged in the UK which experts have named B.1.1.7. European epidemiologists have warned that if care is not taken, a new strain of the novel corona virus could lead to another global epidemic, possibly "too bad."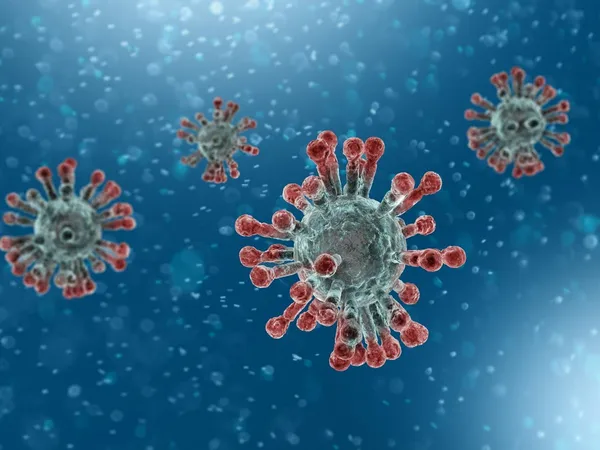 image source
According to the information so far, it is capable of spreading 50 to 70% more than the corona virus that causes the global epidemic of Covid 19. B.1.1.7 first appeared in the southeastern United Kingdom in December 2020, and in just one month, the number of people infected with it has exceeded as compared to new cases of other variants of the corona virus.
Dr. Jeremy Farrar, a well-known epidemiologist and head of the Wellcome Trust UK, expressed concern that the 'B.1.1.7' could be the 'dominant' and 'worst' form of corona virus in 2021, with its potential to spread and It can cause epidemics.
"Although it was quite possible to predict the outbreak of this epidemic (Covid-19) in 2020, I think that as a result of the continuous evolution of the virus, we are now entering a phase of global epidemic where it will not be possible to predict the spread in future, "he said.
A study of B.1.1.7 found that its genome changed at 15 places as compared to the Corona virus of Covid 19. Eight of these changes are related to the spikes on its outer surface that bind to the cellular surface, helping the virus to enter the cell.
However, Emma Hodcroft, a virus specialist at the University of Basel, hopes that we will be able to detect the new virus in a timely manner and take immediate action to control its spread. In the case of B.1.1.7, what experts find most dangerous is the ability to change rapidly.
Data released by the central country of Denmark regarding the genome of the novel corona virus in the European Union show that when 'B.1.1.7' was discovered in early December 2020, its genome was 0.2% different from the last year corona virus, but only three weeks later it had changed to 2.3%.
Another important point in this regard is that the lethality of 'B.1.1.7' has not increased as compared to the previous year's corona virus, however, experts still fear that if this new virus affected more people, the death toll would be much higher despite the low mortality rate.
Thank you for reading! Stay Safe!👋😌
References:
1- https://www.sciencemag.org/news/2021/01/viral-mutations-may-cause-another-very-very-bad-covid-19-wave-scientists-warn