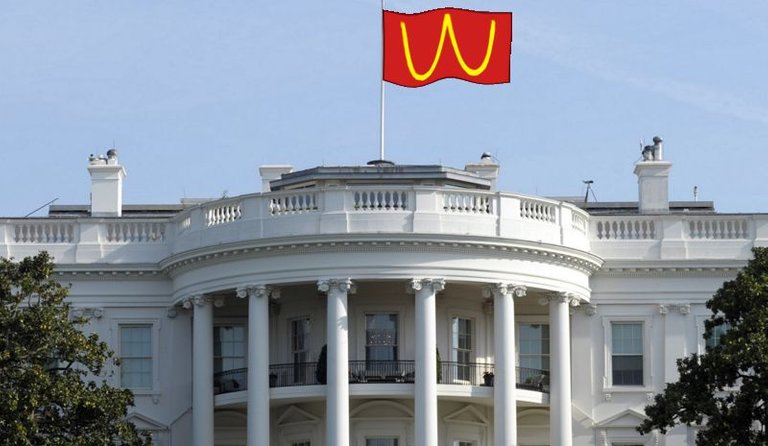 This has been the subject of many dystopian future stories.
When the corporations inevitably take over rulership from the govern-cements.
However, it is not going to happen like any story i have read, and this will have more to do with govern-cement failure, than about corporate success.
Further, the time of the corporations will be very short. Fifty years maximum.

As govern-cements fail at their, what is supposed to be, their task; aiding the people, maintaining the roads...
more and more people will become disillusioned with govern-cement.
Also, the divide and conquer strategies of the ruling elite is going to create more divide.
And this is going to end up with many countries breaking into much smaller pieces.
While this is happening, and part of the cause of it happening, international corporations are going to start taking things into their own hands. They have been secretly telling govern-cement what to do for decades, now they will feel emboldened to just come right out and wield their power.
The govern-cements will find themselves helpless against the corporations. They kept selling out more and more power... until well, they are too big to fail, too big to jail, and now too big to control.

Fortunately, this is just a transition. The thing that has made corporations so powerful will also spell its doom.
Corporations brought us cheap products, and then cheaper products, but what do you do with a corporation that has no more buyers? When they have sold all the toasters that will ever be needed.
The corporations are pushing robotization. And this would be great for their bottom lines,... if their bottom lines didn't rely on people having jobs to buy the shit their robots make.
Further, as robots become increasingly ubiquitous, then people all over will just start using their own robots to make their own products, cheaper, better, greener and local.
What really will kill the corporations is that they can't move fast enough to deal with the international problems with mining, shipping and local strife. They won't be able to keep the goods flowing. Many will find that raw materials aren't available at any price (to the corporation)
All the structures that supported the giant corporations will be gone like the govern-cements the tossed aside.
Corporations will have hung themselves with their own rope.

All images in this post are my own original creations.