We're now more than four months into this coronapocalypse cum Great Depression 2.0 and we're still having supply chain issues. And you never know what it's going to be. As of today, it's ramen: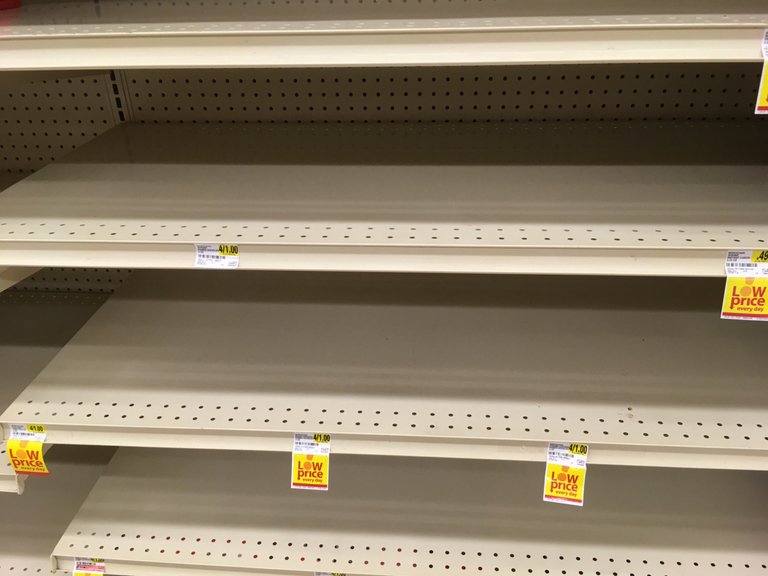 Granted, not a critical item, but these day-in, day-out changes do have a way of changing shopping lists into wish lists. In parts of the U.S. and Australia, infection rates are climbing, various levels of lockdowns are back. The assurances that the virus would be killed off by the warm weather have been forgotten, hospital ICU's are filling up again, and TPTB are now moving toward "just learn to live with it" messaging.
I'm going to go out on a limb and guess that it's going to get worse rather than better as we move into the fall. And suggest that you might want to consider some preparations for you and yours. If you stock up on supplies and skills before things hit the fan, you'll be better off than the panicked hordes when the real fun begins.
Coronavirus News and Analysis:
Who Gets a Vaccine First? U.S. Considers Race in Coronavirus Plans
The Centers for Disease Control and Prevention and an advisory committee of outside health experts in April began working on a ranking system for what may be an extended rollout in the United States. According to a preliminary plan, any approved vaccines would be offered to vital medical and national security officials first, and then to other essential workers and those considered at high risk — the elderly instead of children, people with underlying conditions instead of the relatively healthy.
Agency officials and the advisers are also considering what has become a contentious option: putting Black and Latino people, who have disproportionately fallen victim to Covid-19, ahead of others in the population.
Nurses Who Battled Virus in New York Confront Friends Back Home Who Say It's a Hoax
N.J. will now require people wear masks outside to battle coronavirus, Murphy says
How it feels to predict a pandemic: Interview with David Quammen, author of Spillover
In 2012, author David Quammen wrote a book, Spillover: Animal Infections and the Next Human Pandemic, that was the result of five years of research on scientists who were looking into the possibility of another Ebola-type disease emerging. The consensus: There would indeed be a new disease, likely from the coronavirus family, coming out of a bat, and it would likely emerge in or around a wet market in China.
The Pandemic Experts Are Not Okay
America isn't just facing a shortfall of testing kits, masks, or health-care workers. It is also looking at a drought of expertise, as the very people whose skills are sorely needed to handle the pandemic are on the verge of burning out.
The same experts who warned of the coronavirus's resurgence are now staring, with the same prophetic worry, at a health-care system that is straining just as hurricane season begins. And they're demoralized about repeatedly shouting evidence-based advice into a political void. "It feels like writing 'Bad things are about to happen' on a napkin and then setting the napkin on fire,"…
The Coronavirus Redraws the Car Market's World Map
Italy could 'section' people who refuse treatment for Covid-19
We Are in Desperate Need of Quarantine Hotels
The Delusion of a Seamless Reopening Is About to be Obliterated
Global Poverty Rampant Despite Sunny Talk, U.N. Finds
A scathing new report published on Monday by Philip Alston in his parting shot as the United Nations special rapporteur on extreme poverty and human rights paints a world where poverty is rampant—yet undercounted, due to the World Bank's reliance on outdated metrics.
The report comes at a critical juncture, as the coronavirus pandemic is set to push half a billion people into poverty and is expected to double the number of people facing acute hunger to 265 million.
What cleaning products are approved to kill coronavirus? Lysol, Microban 24, Clorox
Pew Research polling suggests that the virus is a huge negative for Trump's November prospects.
Chris Martenson interviews Dr. Peter Sandman on How Your Ability Process Risk Can Save Your Life: