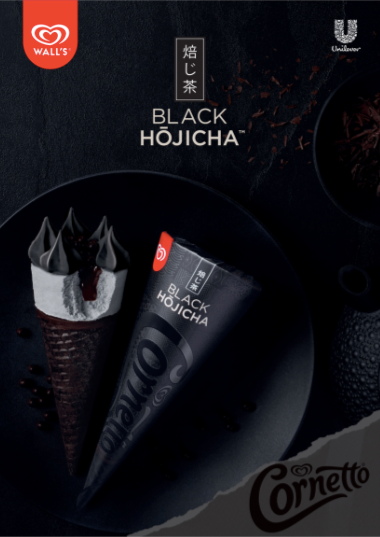 Cornetto has definitely set the Gold Standard via its latest product- Black Hojicha Ice Cream.
In my opinion, the quality of the Black Hojicha places Cornetto in the same league with the likes of Häagen-Dazs and Ben & Jerry's.
The first bite of this delectable ice cream infused my mouth with the fragrant taste of roasted tea leaves, while the delicious chocolate filling oozed upon my taste buds with the second bite.
The impeccable combination of roasted tea leaves fragrance and the delightful chocolate filling will definitely ensure that Cornetto's Black Hojicha Ice Cream becomes hugely popular among discerning ice cream fans!