Have a great week, everyone!
Today's post is going to be about another great love of mine... FOOD!
---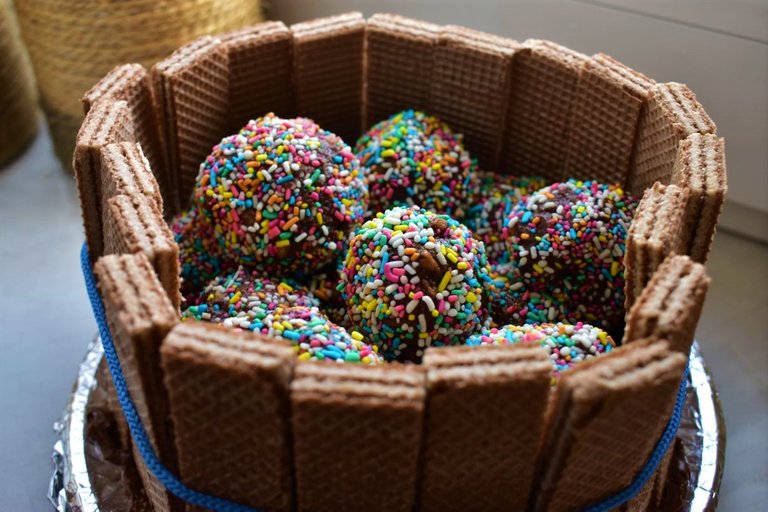 ---
An alternative birthday cake made with truffles for @trumpman's birthday last month.
---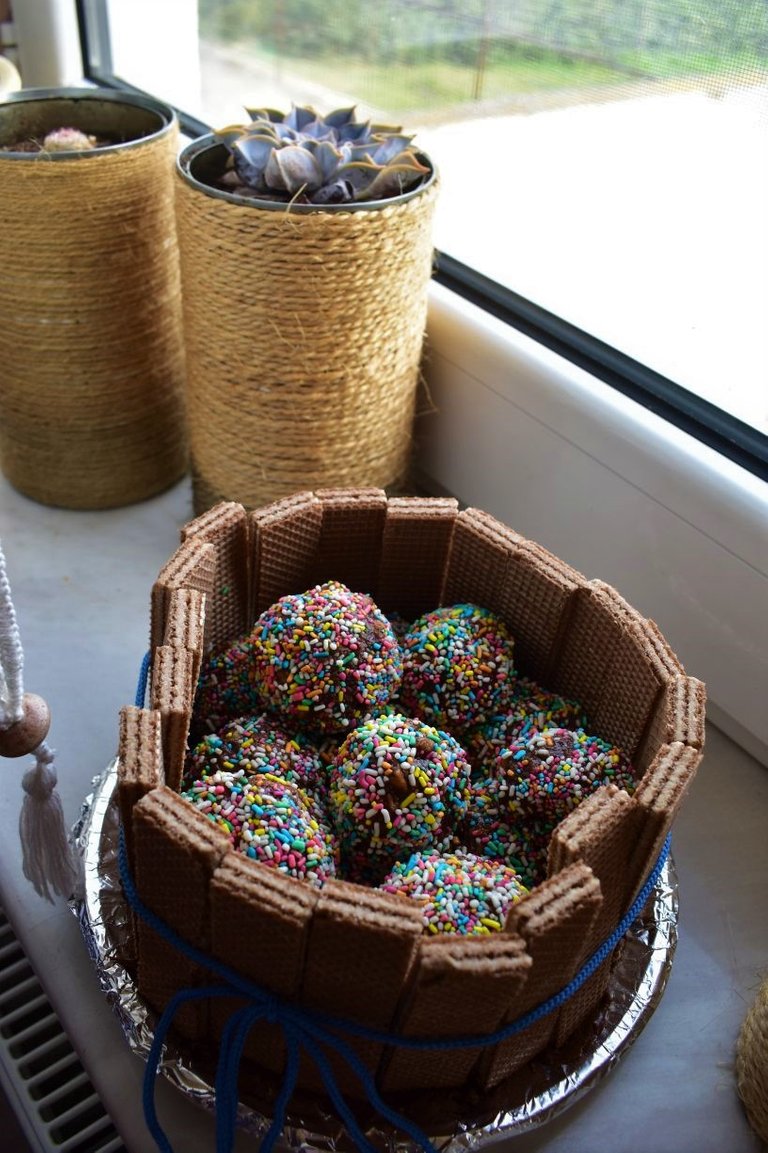 ---
His birthday was on a Monday, on weekdays I don't have much free time, but still I didn't want to buy him a cake. I prefer homemade desserts for my loved ones (when of course I can steal some time to make them). So, once I got home from school I made my truffles as quickly as I could using:
- 2 packets of biscuits
- 1 can of sweetened condense milk
- 3-4 tablespoons of cocoa
- 3/4 cup of butter
- some vanilla
- colorful sprinkles
- 1 packet of wafers
---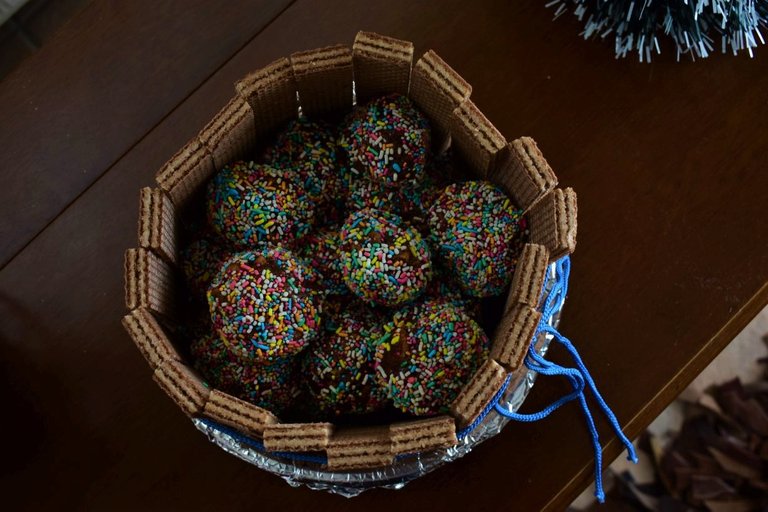 ---
---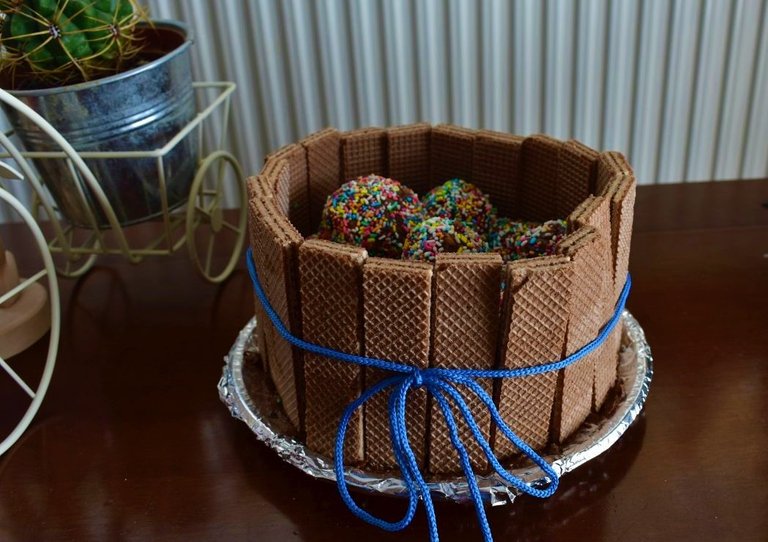 ---
Balancing the wafers was kind of tricky. I used some praline chocolate spread to help them stick on the plate, but that didn't help much. Perhaps some melted chocolate would make a steadier base, but I didn't have any around the house, so I had to do it with the spread. I only wish I had a big ribbon instead of this lame, blue cord... but you got the picture of what I wanted to make.
---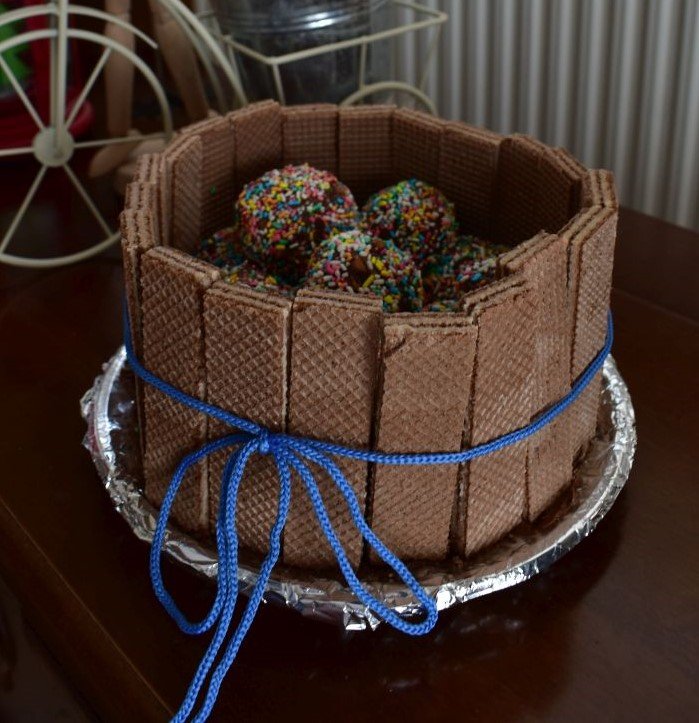 ---
A birthday candle on and the cake is ready!
---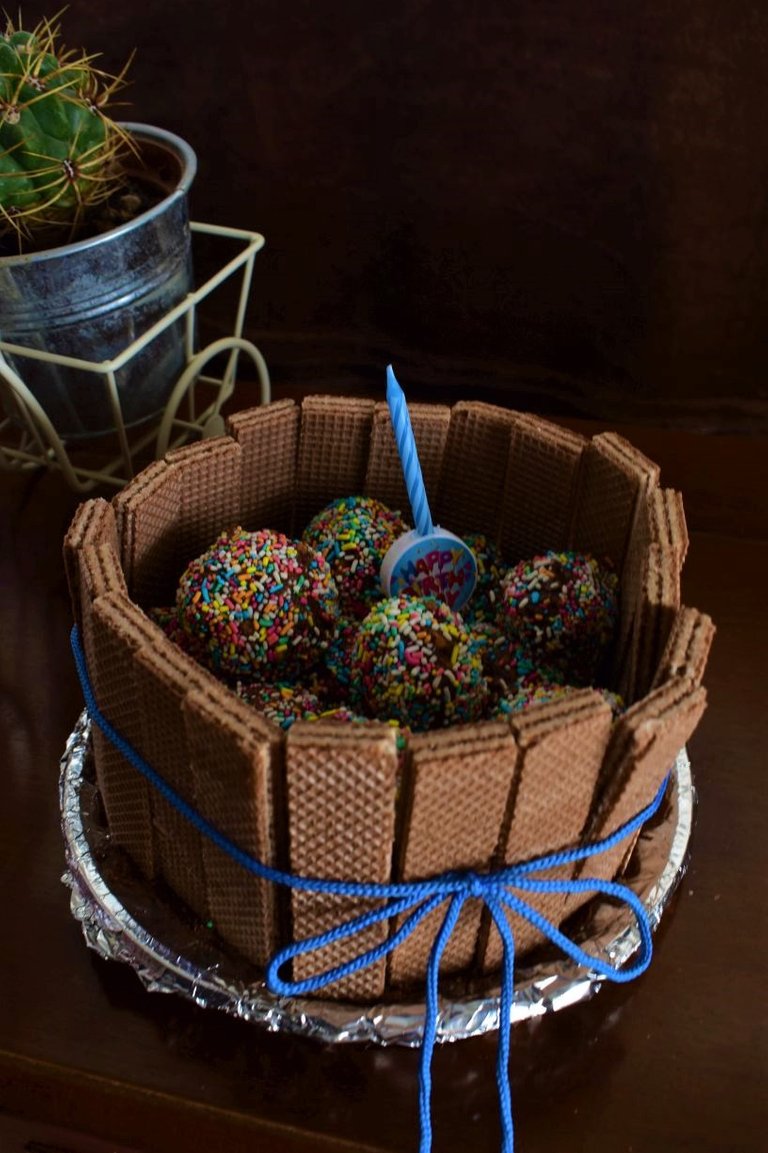 ---
What do you think of my alternative birthday dessert?
My birthday boy loved it!
---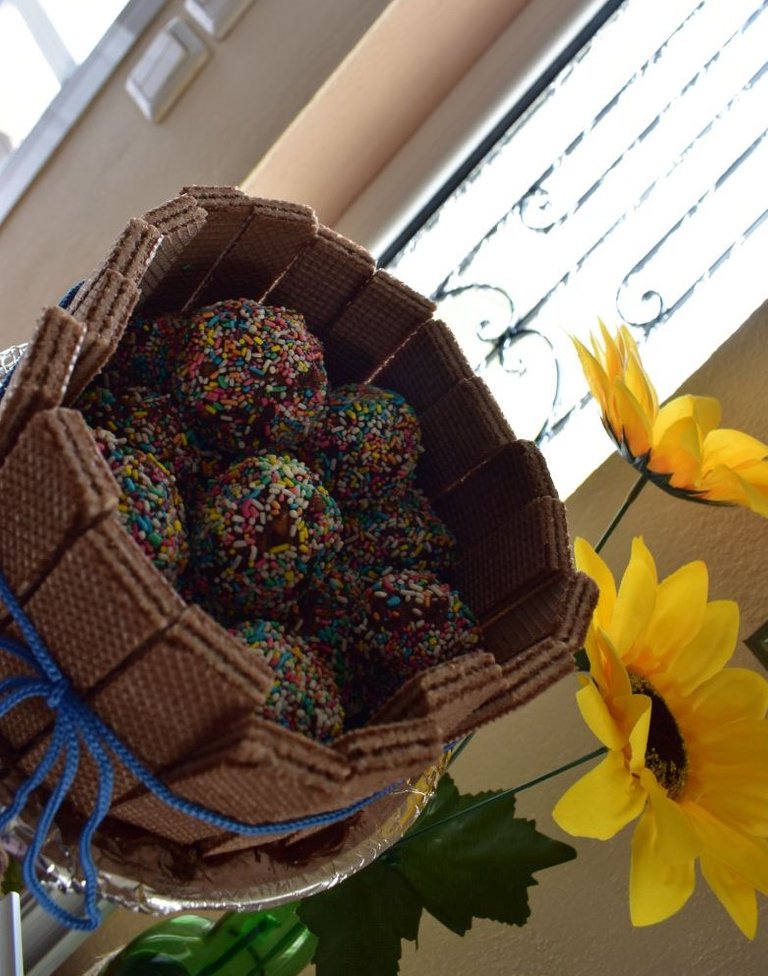 ---

This was my entry for this week's @cookwithus contest:
Cook with us - changing up a bit
The second week of March will be food photography. This can be a couple of photographs of something that you have made, or something that you have eaten in a restaurant - or at a friend. Only rule is that it needs to be edible. FOOD FOOD FOOD.
So, what are you cooking?

Thank you so much for your time!
Until my next post,
Steem on and keep smiling, people!

---
---
Original content by @ruth-girl - 2020 - All rights reserved
Also shared on my Whaleshares blog