Did you know that if you are making chocolate chip cookies (or whatever), and you discover that your brown sugar is as hard as a rock, you can fix that? Just pop it in the oven on a low temp for ten minutes or so (you might need to adjust this depending on how much/what container/altitude/how soft/etc.). It works! I went from a brick of brown sugar to cookie deliciousness: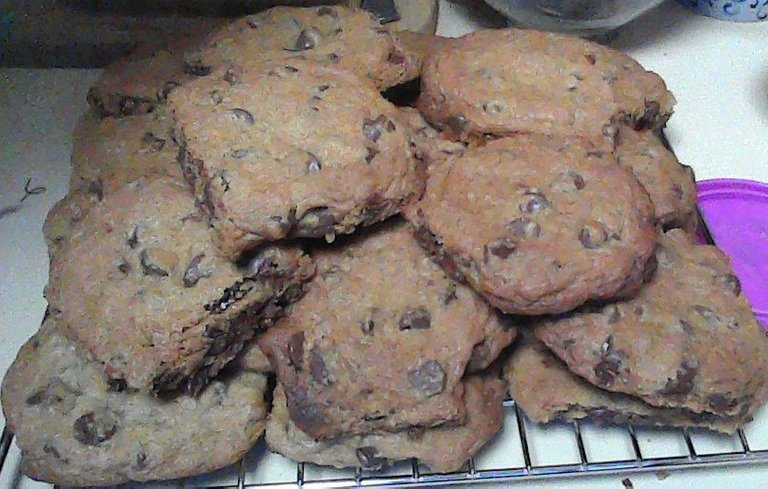 pardon my messy counter
I've been using this trick for a while now and it was kitchen-altering! LOL
The reason why it works is because of the reason why brown sugar gets hard in the first place: it's the molasses in the sugar that's crystallizing and becoming your sugar mortar. All brown sugar is is white sugar with the molasses added back in - not left in mind you, added back in. Heating it up melts the molasses, and it becomes malleable again. :)
This tip brought to you by the word NOM, the letter C, and the number 27 (as in, how many cookies I got out of that batch). :D
Steem on!
Plant A Tree For Free For My Birthday: