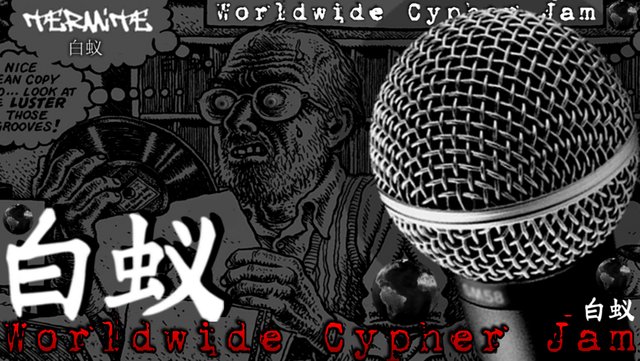 Worldwide Cypher Jam Round 86!!!!!!

... Blessing up my beat for Round 86 was one of my favourite steemians ...
YES!!
@boycharlieplays

YOU MAKE THIS!!!!!!!
Nuff respect to all who support this and get the vibe!!!
Big up!!!

... Here is the 'thing' from the Round 86 post.


So ... the 9.621 STEEM from the original beat post goes to ...
... wait for it! ...
@boycharlieplays!!!!
Top freestyle vibes, top delivery!!! I feel blessed to jam with you!!
Good to have you back on the jam bro!!!! This was toooo good!!!
RESPECT!!!
CYPHER JAM ROUND 87 COMING SOON!!

Peace,
TERMITE.