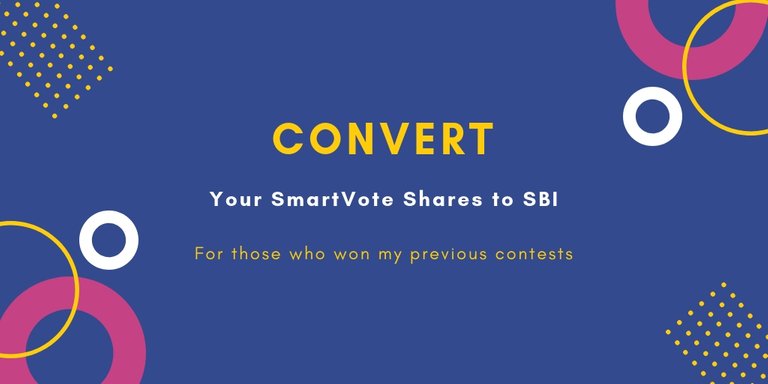 I've held several contests in the past with SmartVote Shares as prize. However, with SmartVote being terminated, I thought it's only fair to allow the winners that are still active on Steem to be able to convert them into SBI so that they can still benefit from daily upvotes for the content they produce.
Eligible users
@immajoras 5 shares
@akomoajong 15 shares
@papilloncharity 15 shares
@eaglespirit 10 shares
@xuanphuc98 5 shares
@summisimeon 15 shares
@schoolforsdg4 15 shares
@wwwiebe 10 shares
@brittandjosie 5 shares
@nickyhavey 15 shares
@cryptospa 5 shares
@daltono 5 shares
@deadzy 5 shares
How to claim your SBI shares
Each of you have until October 31st 2019 midnight UTC to claim your SBI shares.
All you need to do is comment on this post and let me know that you are still active and posting content and would like to get your SmartVote shares converted to SBI.
Burning STEEM
50% of author rewards from this post will be burnt (sent to @null).
---
Vote for my witness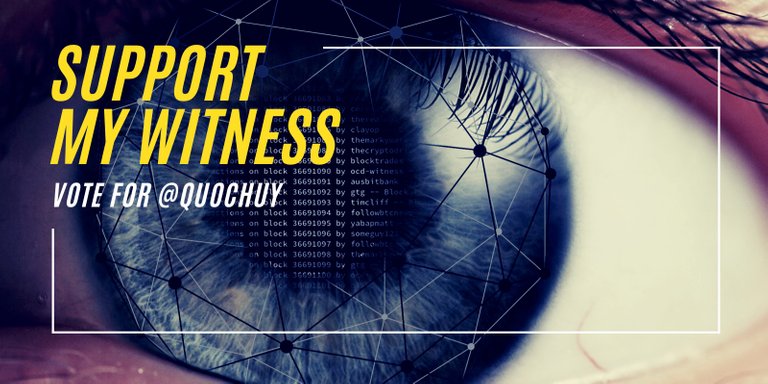 On Steem, Witnesses are playing the important role of providing a performant and safe network for all of us. You have the power to choose 30 trusty witnesses to package transactions and sign the blocks that will go in the Steem blockchain. Vote for me via SteemConnect to help me do more useful projects for the communities.