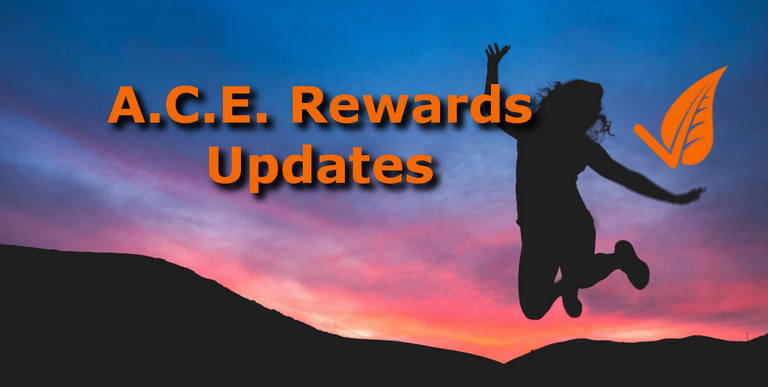 Holly molly, it been quite a few busy weeks since we launched the A.C.E. programs - Phase 1 and Phase 2. We would imagine that you are all excited for the last week as we roll towards the AIR drop. We wanted to share some stats and top points earners.
Remember we're releasing 1.6 Million NATRL as a pool for the upcoming AIR Drop. It will include those that already hodl NATRL and those that have staked NATRL. We're also tracking 200 plus members that have A.C.E. points. The more points you earn interacting the more of the pool you'll receive. We want NEW members to join in the fun and grab some NATRL as well.
Delegations
They keep coming in and we're helping out. Remember your delegations will earn continuous NATRL rewards (see the Phase 1: Delegation post). To date we've recieved over 12K SP!
We're adding another bonus!!!
For each 1000 SP in delegation that we hit we will be rewarding bonus NATRL to all the delegators. The account that drives us over 15K SP will earn a bonus reward.
Here's some quick links for delegation, if you want to take part.
30SP, 50SP, 100SP, 250SP, 500SP, 1000SP, 2000SP, 5000SP
A.C.E. Points
We're tracking over 200 members for A.C.E. points rewards and contributions. Here's a list of the those with 100 points or more, so far. Congrats and keep up the great work!
AWESOME! Well done community! You are GREAT!
Follows
We're up to 85 followers on the @naturalproducts account. If you haven't followed us yet be sure to do so for the latest updates. It's also an easy way to nab some points. The 100th follower is in for a bonus!
Keep the Activity, Content and Engagement going! We hope you are enjoying!
---
Not already earning A.C.E points? Join #naturalproducts on https://www.naturalproducts.today!
---
Thank you for being part of the #naturalproducts community!

---
The NATRL token is a utility token specific to the NaturalProducts.Today site (based on Steem) used for curation, rewards, and contest promotion. The token price is market-driven and may never have any value.
images: pixabay