6,700 STEEM (1,300 USD)~ Sponsored Writing Contest: Harmony -My contribution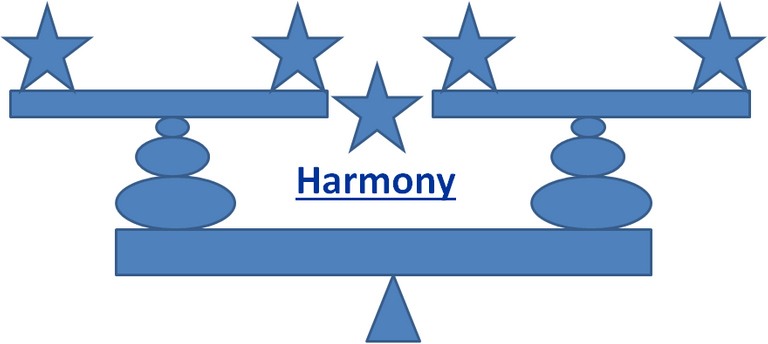 My contribution to the contest of @OriginalWorks & CateredContent.com, to the writing contest sponsored by Harmony for CateredContent.com, with the reading and participation in your contests I am learning about blockchain topics in which I am an apprentice, thank you for helping me understand a little more about this exciting universe. To participate you can go to the following Link
---
Harmony Network, the basis of a strong society and unity is trust among its citizens and in a network of nodes the strength is in the security and unity of their nodes, so harmony seeks unity and trust among all who participate, giving them guarantees and fair participation for each member of the community.
---
Decentralization at scale
The goal of harmony is to offer scalability and decentralization, two points that have not been possible to achieve any platform, but harmony came to change that. While the current protocols as they add nodes decrease their speed in harmony does not happen so, our scaling is linear and also using multiple BLS signatures that accelerates the consensus process of PBFT that make us an order of magnitude more scalable.
Capture Strategy
In harmony we are in the recruitment of strategic partners worldwide so we have launched a program of fundamental nodes, to have located in different parts of the world partners to operate the nodes and thus have a network as decentralized as possible.
---
Trained professionals
To make everything a success we have an excellent team of professionals in engineering and marketing that allows us to grow in strengthening the network and its promotion so that Harmony is as reliable as possible and economical.
---
All for one
With this philosophy and as the motto of the musketeers all for one and one for all we seek to position your tokens "ONE" in the market of cryptomedas offering a scalable and secure algorithm that gives confidence to all to invest, in addition its philosophy of creation does not allow the strengthening of malicious leaders.
---
Empowering decentralization
And to strengthen its decentralization harmony has planned to expand its number of nodes from 600 to 1600 promoting public participation and without permission.
In addition to all the benefits, there are verification tests of zero knowledge in their applications that offer users privacy and protection of their identification data in the places that are required.
---
Sources:
---
May God, success and joy always be with you.
Venezuela land of peace
Image realized in power point.

Translated with www.DeepL.com/Translator
---
---