"Come on Old Dog, Where did you get such a strange idea for a contest?"
I'm glad that you asked! Last month while walking in the old town of Cernobbio Italy on the lake of Como I passed by a vending machine. Among the things in it was mozzarella cheese! 
Maybe it's a cultural thing but that struck me as weird!!! How much mozzarella are these people running out of after the grocery stores have closed?
Don't Believe Me? See For Yourself!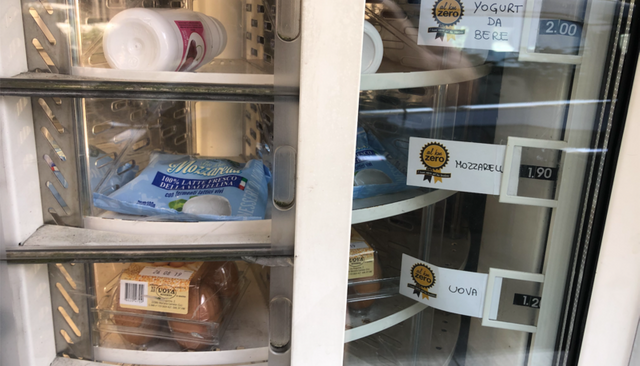 There it is in all its glory..mozzarella! Right above the eggs? Yes, there are emergency vending machine eggs too!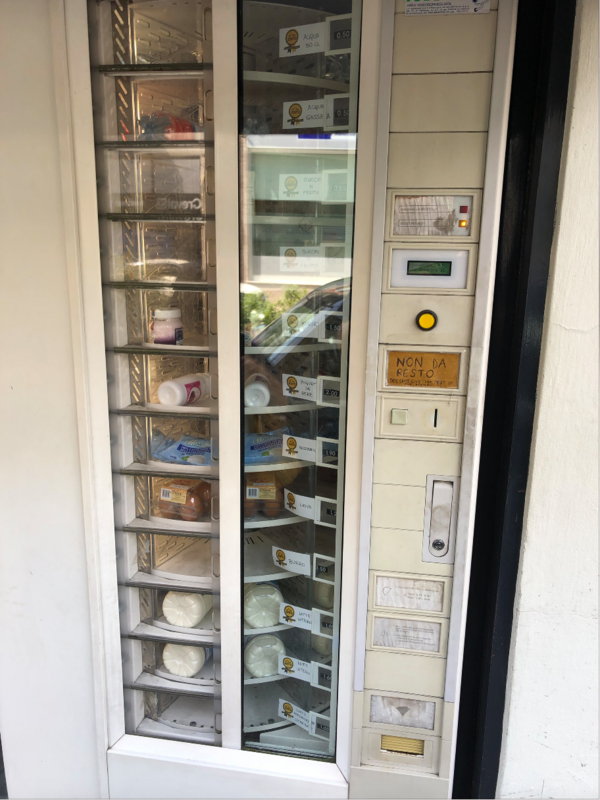 Here's a bigger view of this amazing machine with its magic mozzarella!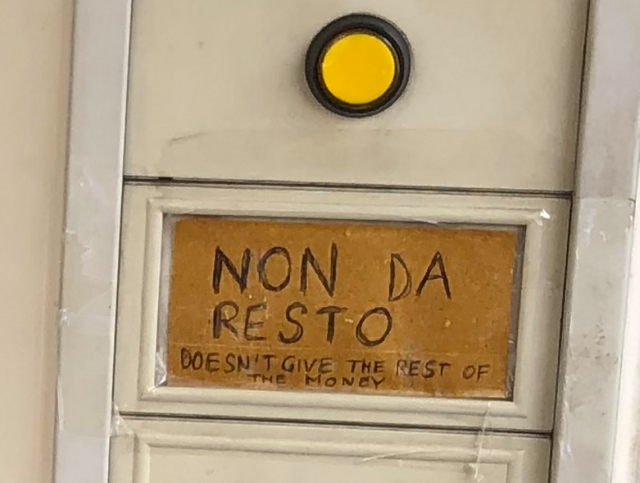 Check out the hand written sign! Buyer beware because the machine doesn't give change or as they put it: "Doesn't Give The Rest of The Money!" Since the mozzarella costs 1.90 I suppose that they get a 10 cent tip every time!
Now It's Your Turn! Here's What We're Looking For
In this contest I want to see weird looking vending machines or vending machines that sell weird things! Yes I know. This is going to be tough but a lot of fun!
 Here Are The Contest Rules
Show me a photo of a weird vending machine!
Post your photos in the comment section below
The photo must be yours NOT one that you find on the internet.
Maximum of 2 entries per person
If you make a post promoting the contest I'll try and give it an upvote as well
There will be at least 5 prizes of 1 Steem each 
The contest closes in 7 days
Do You Like Contests?
If you like contests and would like to see more of them here  on the Steem Blockchain please consider upvoting my posts. Contests help  our community so spread the word!

Until next time,   

@kus-knee (The Old Dog) 

Let's Succeed Together!