Are moths just butterflies ugly cousins? No way! There are many beautiful moths and your challenge is to find and photograph them!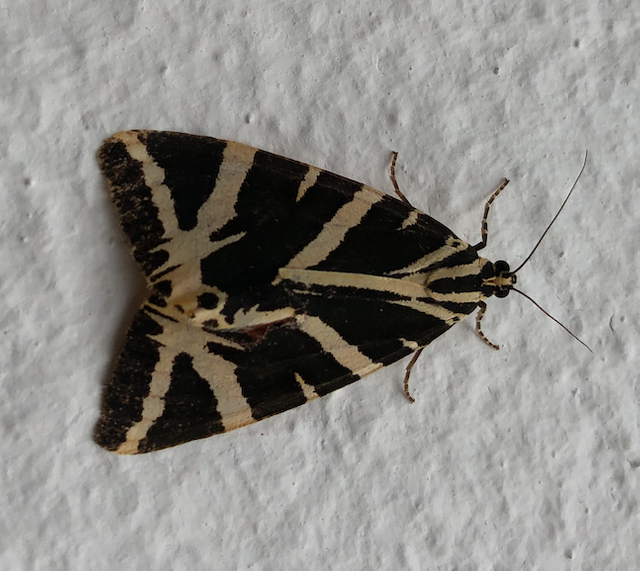 I saw this aptly named Jersey Tiger Moth Euplagia quadripunctaria and it got me thinking!
Before We Start Here is How to Recognize a Moth
Are you unsure as to the difference between a moth and a butterfly? Here's a quick guide to help you out.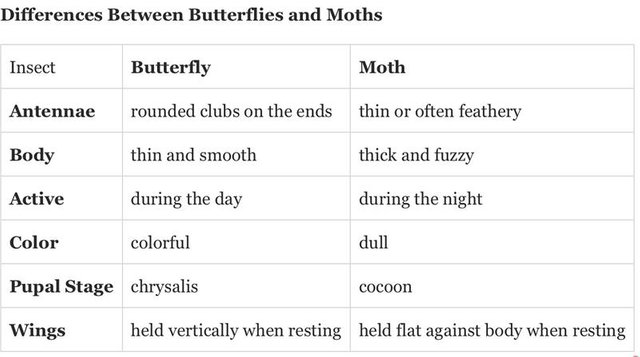 Source: Chart is from thoutco.com
Here Are A Few Cool Facts About Moths
Moths outnumber butterflies by a ratio of 9 to 1
The smallest moth has a wingspan of 2 mm and the largest a wingspan of 28 cm
Most moths are nocturnal but many are active during the day. 
Moths are often mistaken for butterflies, bees or hummingbirds!
What We're Looking For
In this contest we want to see beautiful moths! Let's prove that moths are not just butterflies ugly cousins!
 Here Are The Contest Rules
Show me a photo of a beautiful moth!
Post your photos in the comment section below
The photo must be yours NOT one that you find on the internet.
Maximum of 2 entries per person
If you make a post promoting the contest I'll try and give it an upvote as well
There will be at least 5 prizes of 1 Steem each but a total of 10 Steem in prizes
The contest closes in 7 days
I recently had another 5 Steem donation from @dswigle for me to use in my contests. I'll include them in the prizes for this contest so we'll have a total of 10 Streem to give away! Thanks again @dswigle!
Do You Like Contests?
If you like contests and would like to see more of them here  on the Steem Blockchain please consider upvoting my posts. Contests help  our community so spread the word!

Until next time,   

@kus-knee (The Old Dog) 

Let's Succeed Together!