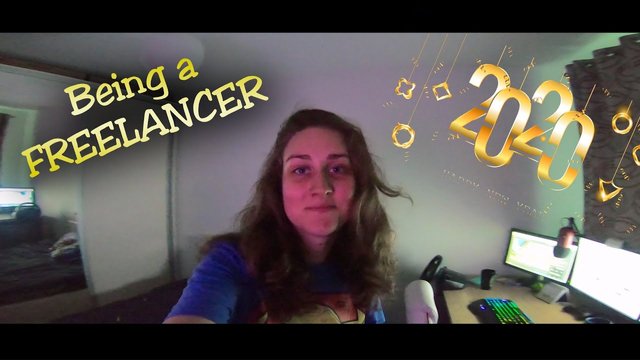 ---
Once again @anomadsoul joined forces with the awesome people behind @ocd and @blocktrades to bring out a fun contest that shows how people spend a normal day in their life. But you can read more about the contest itself and what are the rules right HERE.

While, for I don't know what reason I didn't participate in the previous contest hosted in 2019, I decided it's a great time to join this one and let people get to know me more than just the girl that promotes every single corner of Romania through her travels...
So in this video, you are going to discover a different Gabriela, one that presents nothing related to her travels because unfortunately I haven't travelled in a while and so I couldn't share any shots from any journey, but actually a normal day from my life while I try to build my career as a Freelancer:
waking up;
doing graphic design artworks;
editing videos;
writing for my blog;
gaming;
doing shopping;
cooking.
Most of these aspects are some of the various passions I have and not too many people know about, and which keep me busy pretty much all day not even realizing when the day is over.
I decided to come out with a video instead of sharing different shots during the day because I find it more realistic and genuine. I hope you like the new things that you'll learn about me and who knows, maybe in the future, you'll see other posts from me different than just travel journals. :)

All rights reserved.

You can find me on:
↪ Blog: http://gabrielastravels.wordpress.com/
↪ Fiverr: https://www.fiverr.com/gabrielatv/
↪ Discord: GabrielaTravels#0104
↪ Facebook: https://www.facebook.com/gabrielaistraveling/
↪ YouTube: https://www.youtube.com/gabiivdesign
↪ Instagram: https://www.instagram.com/gabriela.tv/
↪ PayPal/Contact: gabriela.valceanu19@gmail.com
---
▶️ DTube
▶️ YouTube