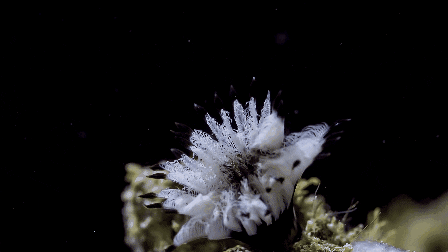 I think a lot of what Steemit problem(s) are is that being a new, developing technology they haven't figured out a way to create a balanced ecosystem. A few weeks back I wrote a post on my aquarium becoming infested with an invasive species after I unsuspectingly bought a snail species I didn't know was an or could be an invasive species. It was a two year long battle that in the end I ended up throwing everything out except the fish and starting over. In that whole process I got rid of the invasive species but I lost two giant algae eaters in the process because there wasn't enough algae to sustain them. When I tried to introduce a couple more algae eaters into the tank they got eaten by the bigger fish. So now I have a whole new problem of uncontrolled algae growth unless I can find algae eaters as big as the fish currently there. Basically trying to control one problem created another.
I pretty much see Steemit operating the same way. They have to many invasive species and big fish that they can't leverage a underlying ecosystem needed to support the system overall. Without that underlying support system you just can't create a healthy operating system. To create that delicate system going in and dredging out the bottom isn't going to help, it's just going to create a system that can't balance itself and flourish.
The way this is done outside in the real world involves a fish, fishermen and an environmental protection agency. People fish for a variety of different species that helps balance the system outside of how the system operates to balance itself. In the overall scheme of things it keeps any one type of species from overrunning another. When an invasive species becomes involved this is more than what the system or a fisherman can resolve so experts are brought in. How can Steemit operate more like a true ecosystem?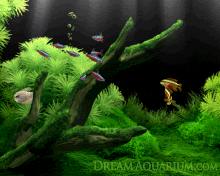 First everyone has to come to the consensus that every fish is vital to the system. From the well educated producers to the uneducated bottom feeders. You have to come to the rationalization that the world is made up of producers and consumers and if everyone was busy producing and no one was consuming things wouldn't turn out quite so well. That's where I see Steemit at right now, they think they can succeed with producers just supporting producers...and that isn't going to work out so well. They think they can do this by using curation trails or tribes but what ends up happening is no one is really consuming the product they are just supporting the product regardless if it's good or it becomes to expensive to maintain. It's laid out on a best laid plan scenario, a trust that everyone is going to act in good behavior and what's in the best interest of the platform just because they may do so more often then not. When you don't consume the product you are voting for there's a good chance you are upvoting content for fifty, hundred bucks that isn't worth the paper it's written on. When people see that they lose trust in you and your word that your actions are based on what's best. On a platform where your words are your most valuable asset you should never leave that to chance for very few people operate with the integrity of tarazkp or denmark guy to name a couple. That's why consumers are important, they may not be the best producers but they make great consumers. How you reach a delicate balance in that is by determining if they are making a reasonable reward for the post they offer and are they using restraint in the amount of times they post combined with how much interaction they provide to other producers. If someone is producing a small amount of content for a quarter or less but spending a considerable amount of time interacting with others that a excellent rate of return on that quarter. I see a lot of these people running around on here, most I see a post a day, maybe even as less as three, four times a week but I see them adding value all over this platform in their responses to other producers. These people shouldn't be punished for the faults of bad actors. This is where fisherman come into play, if I see these people I know others see these people, they also know the value they bring. They can decipher the good from the bad, the people on here posting repeatedly just for the reward without regard to interaction to others or asking to much in return for what little value they brought. The downvote system is a good way to deal with them. What else can help is site owners police their sites. Stop upvoting, resteeming bad content, monitor your site, if the information provided ends up being false or debunked take the upvote away.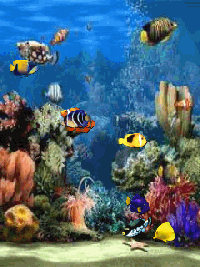 To get rid of invasive species there's only one real way to do it. Nuke them off the site. We all know the blockchain mantra of no censorship and decentralization has long gone down the tubes. What is needed is an environmental protection agency that gathers together to get a nuke option available/hardfolked in. There's just no other way to create a healthy balanced ecosystem if the only option you have is to nuke the whole bottom layer, you will never flourish and grow a platform like that. You really do need to value the person incapable of the talents like tarazkp whose post seeks small monetary gain but whose interactions and ability to communicate with others far outweighs the pennies paid, it's like being given gold in exchange for copper, there's just not many deals to be had like that.