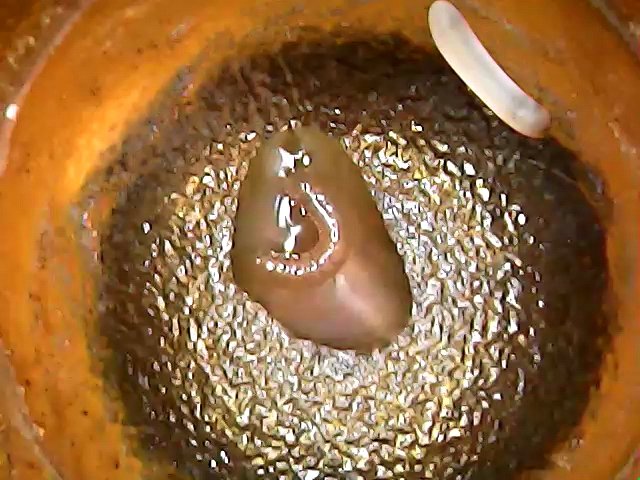 4 hour old honeybee larva in a pool of royal jelly
and an unhatched egg, top right.
I came to steem because...
I was hearing that the goal or idea of steem was:
immutable
distributed
censorship resistant
free speech
open source
safe crypto
get paid
Because of all the censorship, demonization and other crap going on right now on the internet, people are pissed and primed..
and...
Because of our current situation, we have the Crypto WORLD spotlight!
If we stand up for the IDEA(L)s above and show the internet that this is THE safe PLACE, that won't censor or steal from you (or others), actually pays you for your content and won't go away without a fight.
Then...
STEEM will be THE Internet SAVIOUR and the masses will flock to steem!
If steem isn't the above IDEA, then steem isn't special. I sell my steem and follow the IDEA somewhere else.
If steem IS (trying to be) the above IDEA, it IS SPECIAL. I buy more steem, I stay here and add more value.
The IDEA is not exactly compatible with Communism, I know.
But...
Justin is a business man? Yes!
Justin wants to make profit? Yes!
Justin is a hard line Communist? I don't know.
What I do know is that if Justin takes that IDEA away or centralizes steem, I see no reason to save steem. Just(in) fork off, sell everything and start over. We will ALL take a loss and no one wants that.
I and many others will follow that IDEA(L) wherever the developers take it.
The world NEEDS this now more than ever. Lets make it happen.
Justin, will you help us make steem into this idea? I guarantee there is HUGE profit there.
Or is steem being taken down because of these IDEA(L)s?
---
The photo is kind of symbolic, steem and tron barely hatched.
It also gives me another tag and I took it myself so there's that too.