When something is worse than useless it becomes harmful.
Upvoting comments is usually a sign of appreciation.
"I enjoyed your thoughtful comment and that you took the time to read through my post" put in one action.
It is a tool for making the best comments more visible in a discussion etc to make it easier to find for others.
I would not say that upvoting comments is useless at all it has its time and its place.
I like to leave a small upvote for every not spammed comment as encouragement for the reader to also come back to my next post.
---
Everyone is more or less free to do with his Votingpower here how he chooses. You can upvote yourself and only yourself but then you have to accept that the community does not like that and will act on that.
You can upvote yourself and others (as long as it is not just an alt account ofc) and try to become a part of the community.
Those 2 "rules" I think only apply to posts, not comments.
A post I can follow pretty easy and can act on it pretty easy
Take this masterpiece for example.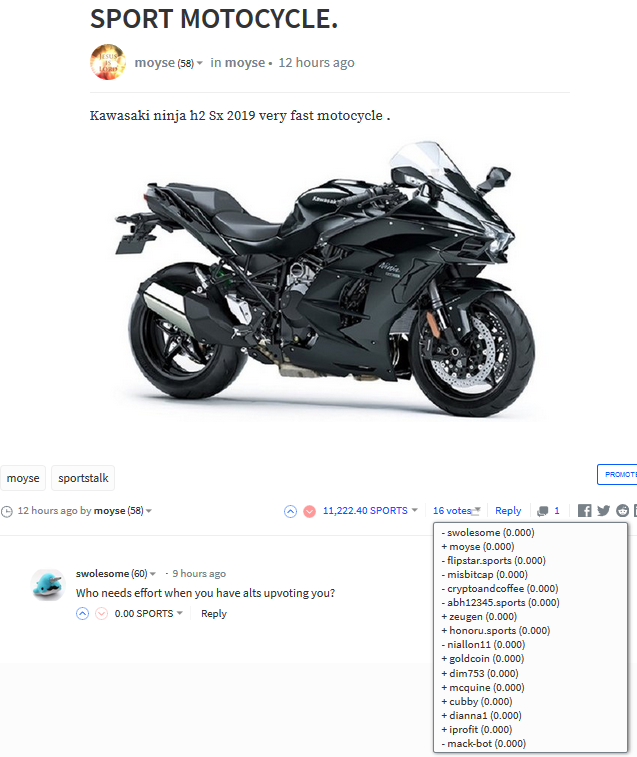 While it got already downvoted quite a bit it still has a pending payout of 11k, which even after SPORTS took a dive today would be still 42,9 Steem which is just insane.
You dont have to consider curation here because they are probably upvoted from a couple of alt accounts.
What does this shit post has to do with comments?
Posts are way easier to police than comments. The abuse really comes to show if you look at 2, 3,4 day old comments.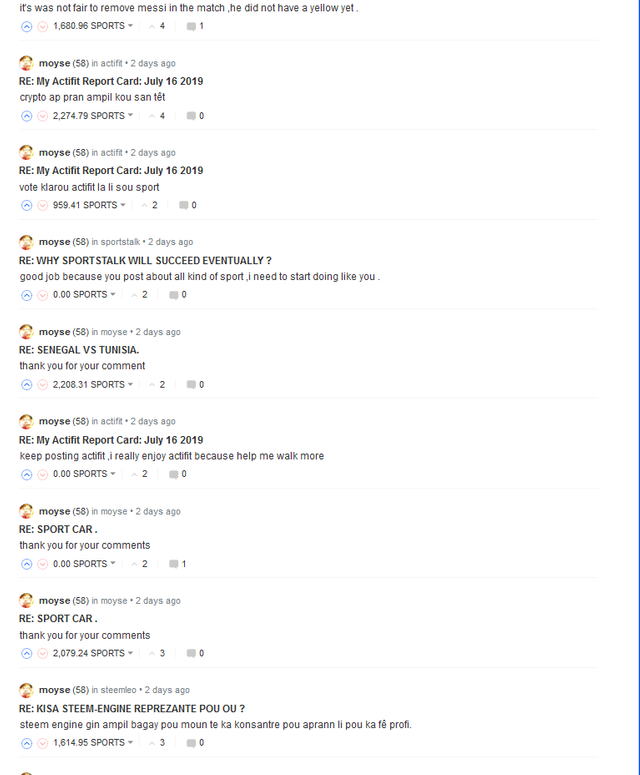 Couple of thousand here and a couple of thousand there will add up.
But this is way harder to control. Nobody wants to check this shit all day.
Also it gives those abusers more "material" to vote on and that as I said better hidden.
My proposal, assuming this could be done technical is to remove the voting option on comments.
My main argument for this would be as mentioned it is easier to spam comments, they are harder to police and they do more harm than good at the moment. If the abusers would start to make like 10 posts a day I think more users would see what is going on as not everyone wants to check some random dudes comments after 3 days.
Let me know what you think!