Hello Steemit!
It's late and I should be catching up on sleep, but instead I would rather write a blog post and share with you what I was up to today.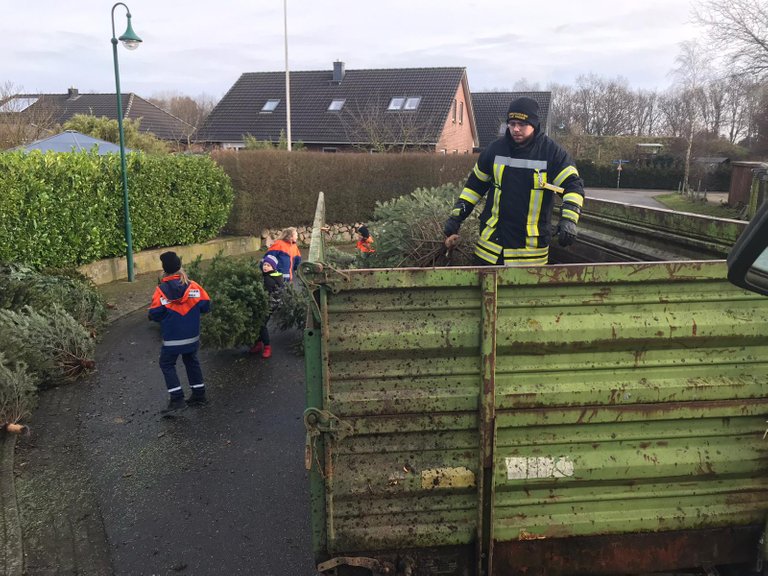 So what happens to all those Christmas trees in Germany after Christmas???
Well, here in our village we are a green community where most people purchase renewable resource Christmas trees (live ones) that have to be collected once the holiday season is over.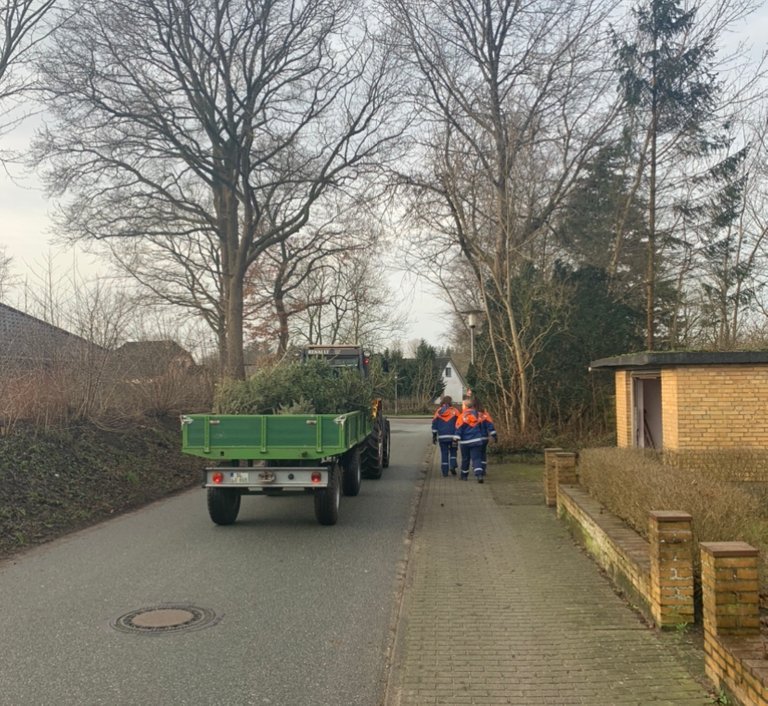 The job of collection is left to the youth fire department. This is a group of youngsters (aged 10-18) that volunteer to learn the skill of firefighting and also help their local community.
So today the youth fire department, with the help of a few local farmers and their tractors, drove around town collecting Christmas trees for the village.
Once collected they are brought to a field and burned.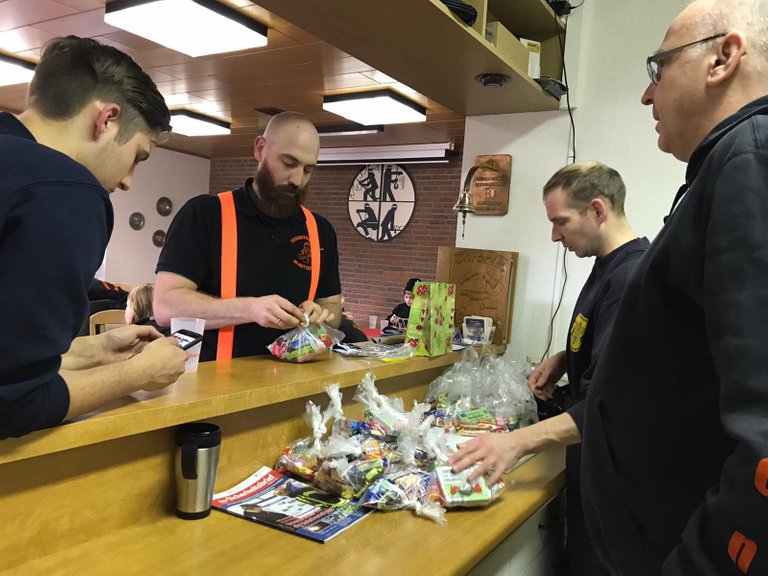 All the towns people are so thankful for this service that they donate money and candy to the children. This year we raised 375€ and received lots of candy! Yay!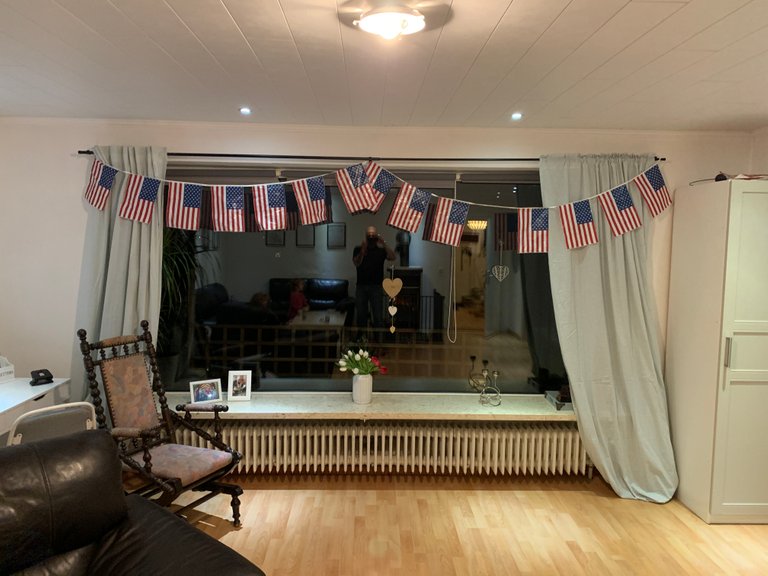 Also, I am happy to report that my mother and her husband arrived safely today from the U.S. and will be visiting for two weeks. We are really excited to have them here and I will be busy with them so please excuse me if I am absent from steemit.
Have a great weekend everyone!