To celebrate the release of Communities, I made a few...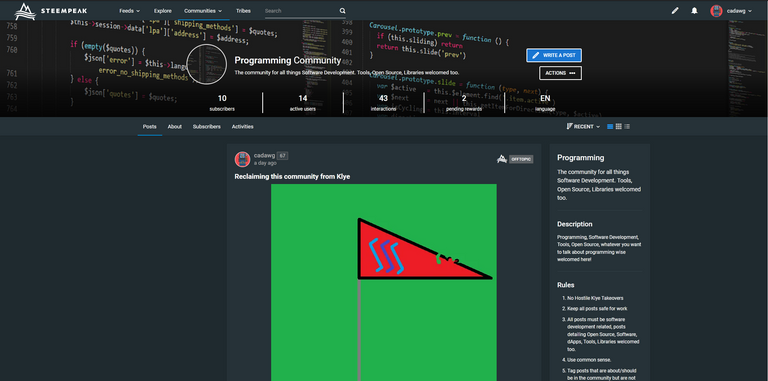 We've already had some problems with this community, thanks to the dreaded @klye. Other than that it's a pretty self explanatory community for Programming, Tools & Libraries and anything programming related (including Open Source/Coding).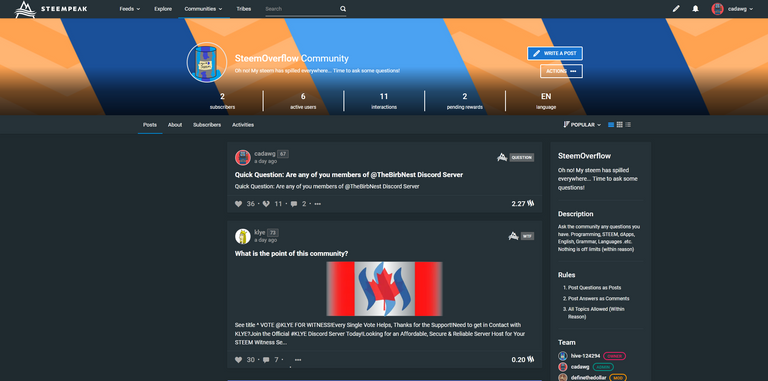 SteemOverflow is a Q&A community, similar to the site that declined us, Stack Overflow/Exchange. If we can't join them, just gotta beat em. Also, they've come under fire for a lot recently, so this could be a real opportunity for us.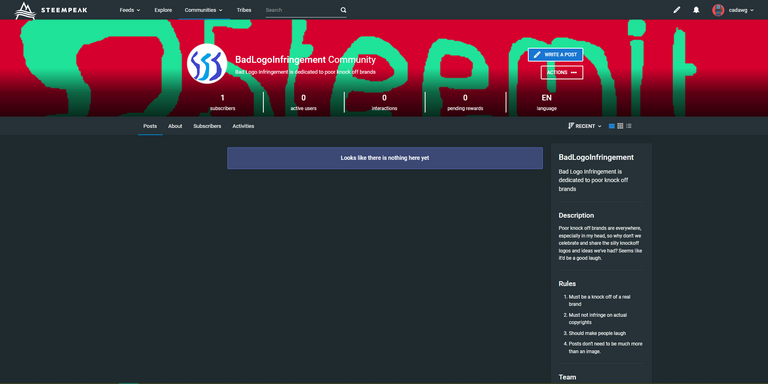 Really self-explanatory name. This community is an attempt at a more reddit-styled community, to see how it will work out. It'll be an interesting experiment for sure! Hopefully the Images included give you a starting point!