It has been a bit of a wait, but today I finally got a delivery from @katharsisdrill in Denmark. I have been following the Phill From GCHQ comic since it debuted in the early days of Steem. As part one has ended it has been handsomely printed and bound.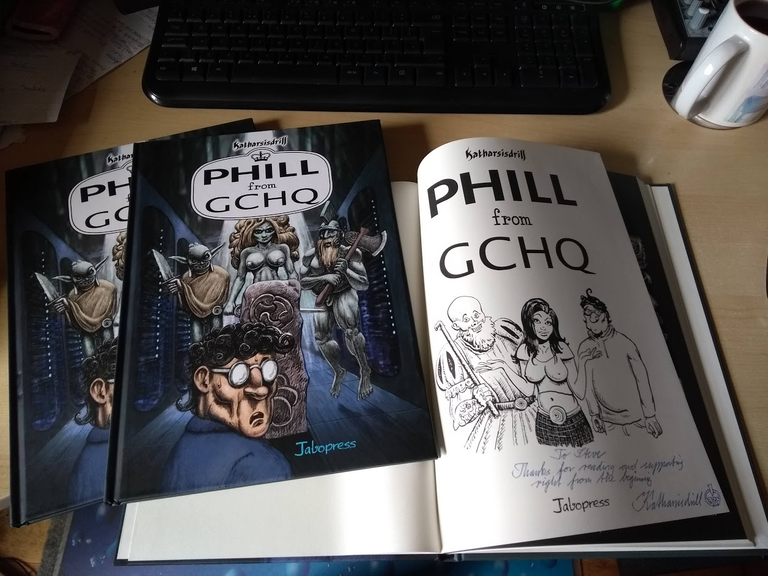 These are really rather nice and remind me of my old comic annuals. They are all signed with one having a special inscription for me. This slightly yellow paper evokes a vintage book vibe.
If you have not read the comic they are all on-line, but I shall enjoy revisiting them in printed form. It is a surreal trip with some ancient gods making appearances and there are trips around the UK.
So why have I got three? Well, the postage from Denmark worked out expensive, so I thought I could get extras and pass them on to any UK fans when I met up with them. Of course there are less meet-ups going on this year, but if anyone wants one then get in touch and we can discuss terms. I am willing to accept payment in cryptocurrencies, including Hive.
There is a bonus in the form of signed prints of other works. I will include one with each book.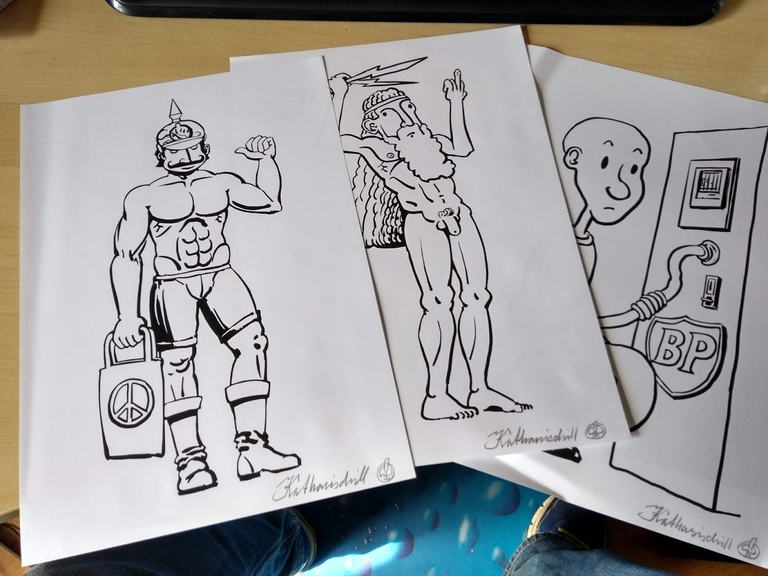 I already have this cool set of figurines from a previous fundraiser. I am not really a comic collector, but these have extra meaning since I have got to know their creator quite well.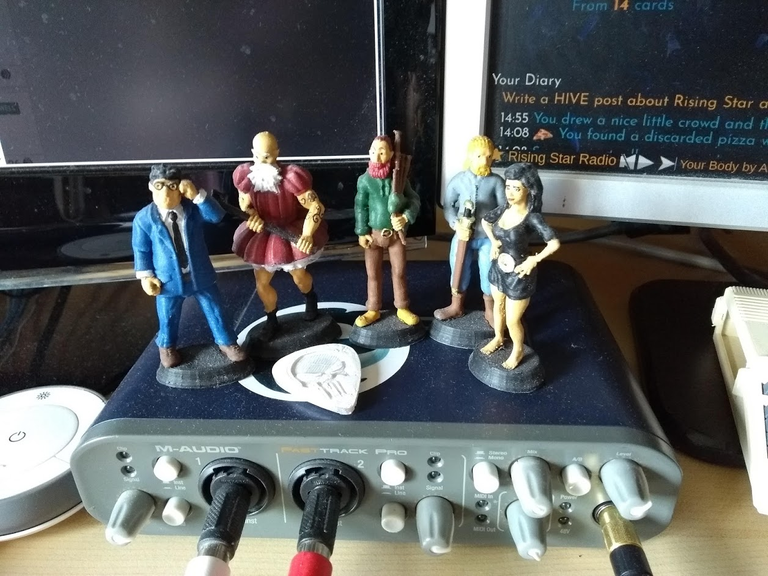 The books joins my small collection of comics by Hive artists @arseniclullaby and @kommienezuspadt. I have another on the way soon.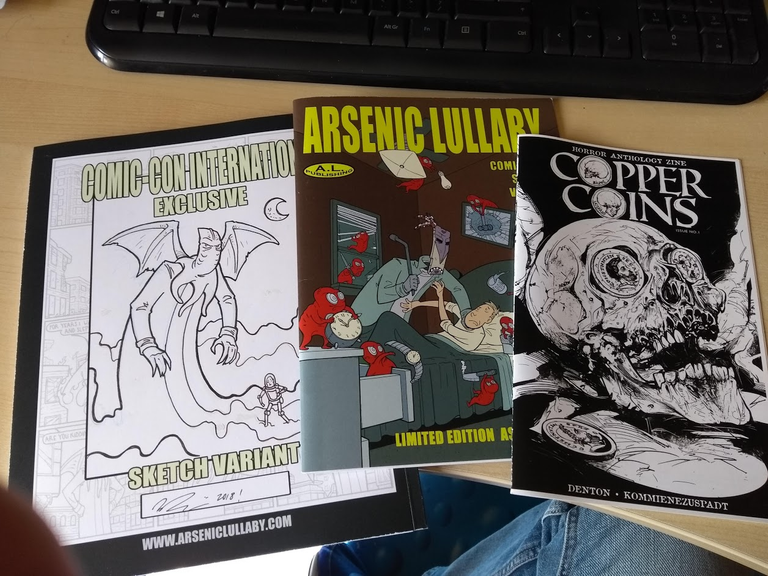 We are promised further adventures of Phill at some point. I will have to save up for when those get printed.
Hive five!