Copper Coins is 103% funded! WE DID IT!
Man, it's already 1:30a.m.?! How did that even happen? The day flew by, and in the evening, me, @guthrie and @vermillionfox went to @caffetto. @tarotbyfergus arrived and we played MTG while @vermillionfox read Jungi Ito's newest book, "No Longer Human". Spoiler alert. It's SO depressing that @vermillionfox stopped reading half way through and is returning it. We're both Ito fans, but she said it was just too dark and I'm actually going to take her word on it. I got home with a lot of energy, took out our dying Christmas tree and mounted a second security camera by our front door.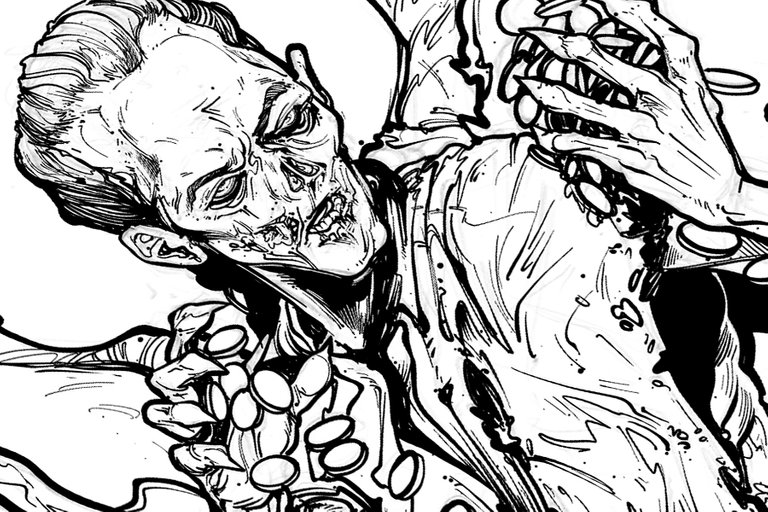 I wanted to make this celebration posts a big event, but being as late as it is now, I'm going to have to settle for something little less ceremonious. The news is, if you haven't heard, @coppercoins did reach it's funding goal on our IndieGoGo campaign! If you're feeling magnanimous, you're welcome to still contribute, as there's virtually no risk now and we're still more than happy to take your money. This was a huge milestone for myself and @ghostfish. I've known this guy for about 7 years and we've always worked towards passions that had very little, if any return.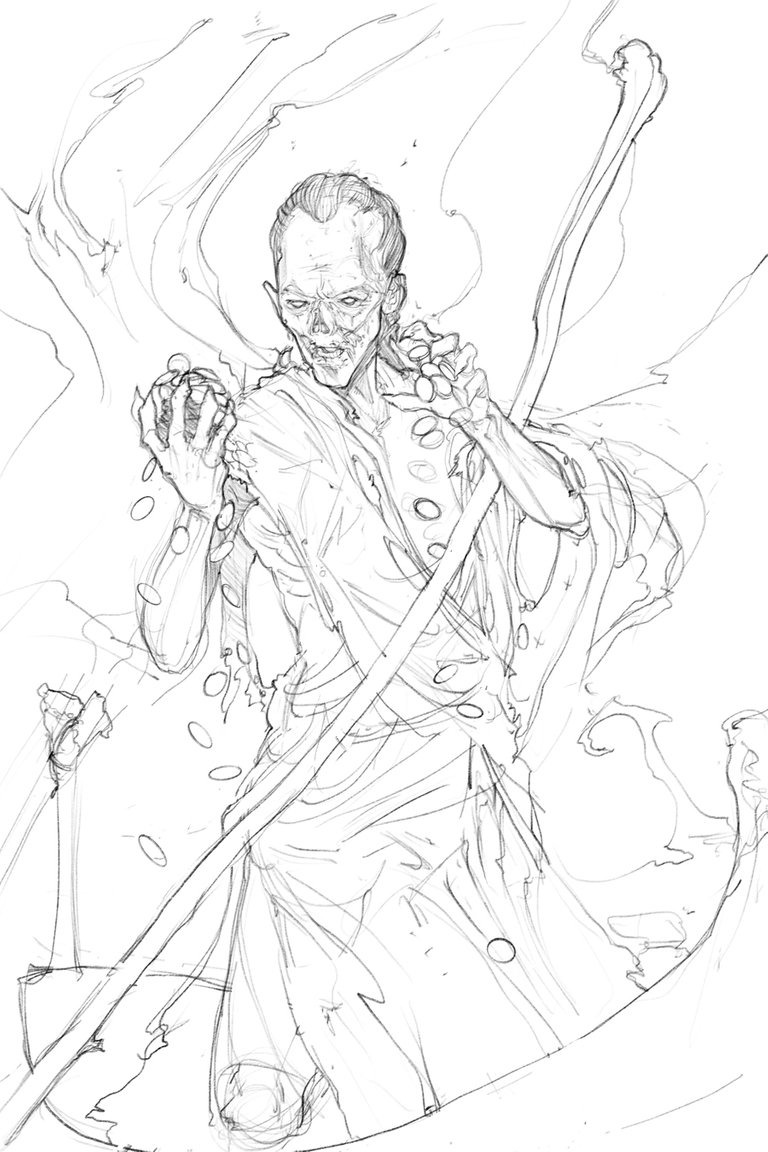 Logging in to Steemit today, @steevc, @hockney and @katharsisdrill had started sharing the Krampus cards that @ghostfish and I signed and sent out just before Christmas. That was such a nice surprise, and made the hours and hours of drawing, printing, folding and signing each one worth it To commemorate the funding, I started drawing up a pinup page of Charon, the Ferryman for the River Styx and our narrator for @coppercoins, dropping dozens of coins in to the hull of his boat. I just posted a big update on our campaign page, www.coppercoinszine.com.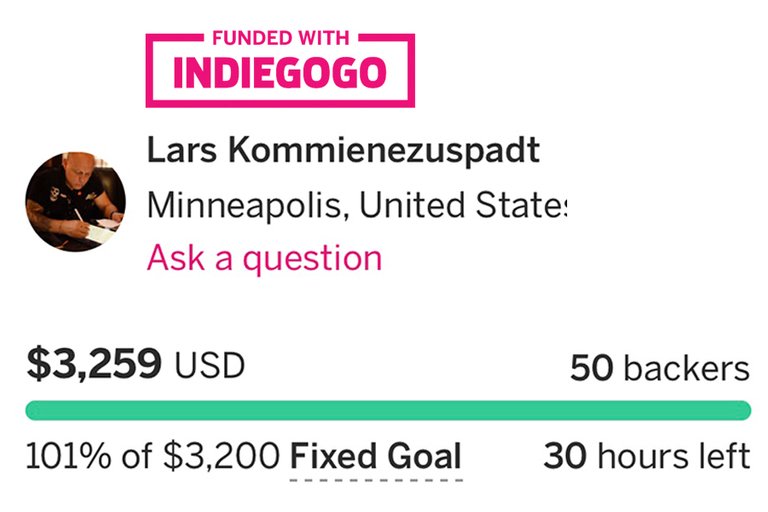 @ghostfish and I are getting together and the next phase of the comic will begin. Originally, this was suppose to be all pencils, which is one of the reasons we're classifying it as a "zine". I love raw pencils. From Bernie Wrightson to Greg Capullo, that raw, unfinished look just makes me happy. I've been working in Adobe Fresco on the iPad Pro lately, though, and considering inking this entire first book. We'll see. The important thing is, the comic is gong to happen and @ghostfish and I have the means to print it, and subsidize some work on the next issue.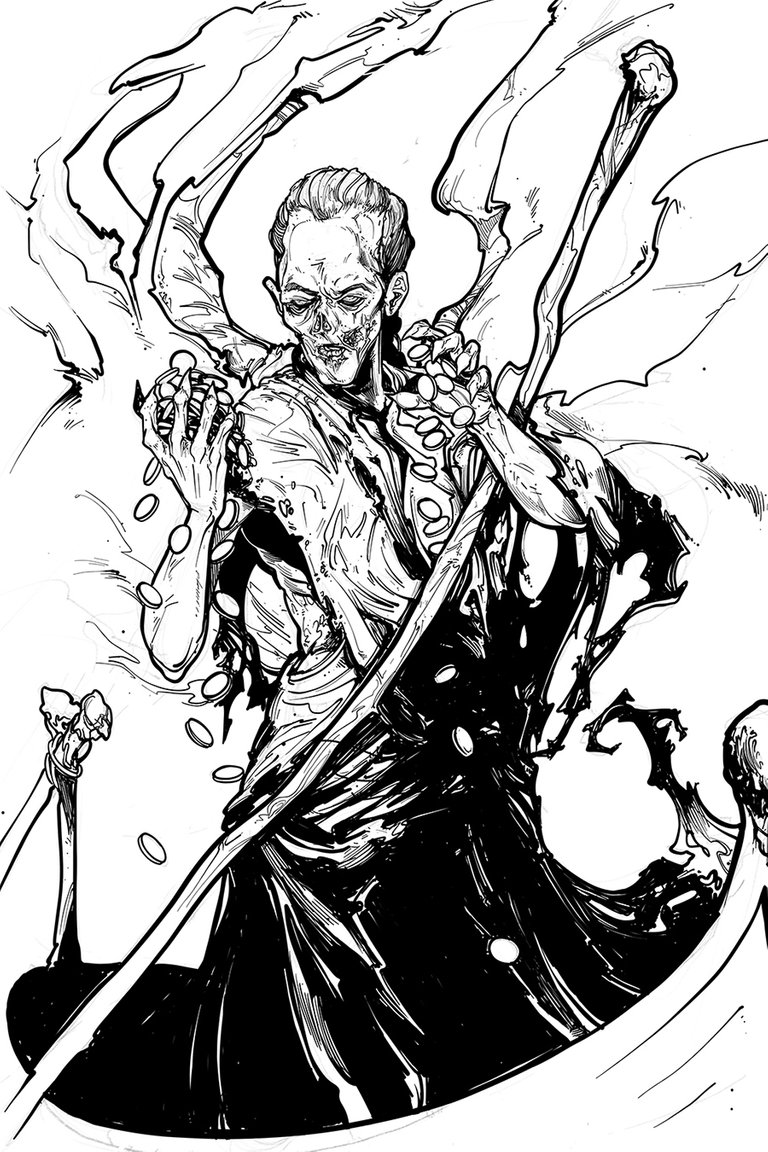 Thanks to all of you here on Steemit that did support @coppercoins. It was humbling and reassuring to know that this community of artists and lovers of art, would get behind such a niché passion project. I can't wait to map things out with @ghostfish tomorrow. He's been a great partner and collaborator over the years. Check the campaign out for more updates and remember, you can still contribute, buy a digital or print copy. Enjoy the new artwork. I hope you're all having a great start to your 2020. Follow me here for more art and horror.
---
---