It was a rough week at work. Lots of people on vacation leaving me behind with a skeleton crew to "man the fort"... a lost shipment wreaking havoc thrown into the mix on Friday, and over the past four to six weeks my sleep schedule has been terrible as I've been pushing myself harder and harder to get the first issue of "I Thought It Would Be Zombies..." done; which is mentally and physically stressing me out right now! By the end of my shift on Saturday I was honestly having some pretty bad dizzy spells and was completely drained.
Thankfully some food and sleep were all I needed to feel "normal" again, though stressed and tired still. As I ran some errands on my Sunday off, I swung by my local comic shop which is less than a mile from my home, and that's where the retail therapy kicked in.
---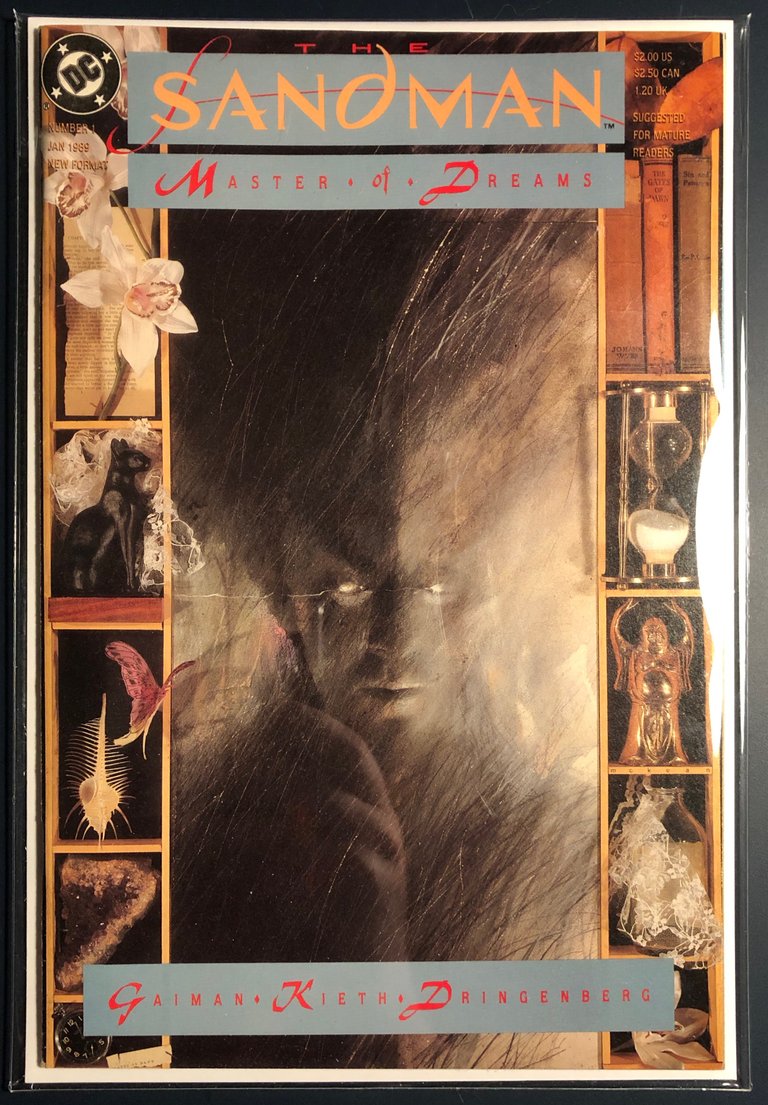 ---
I picked up a copy of Sandman #1. I blame my tiredness bringing my willpower to a low point and loosening those purse strings. Steem didn't help either! @sagesigma always manages to get me in a collecting state of mind as he shares some of his new acquisitions. @steevc got me thinking of Neil Gaiman by discussing one of his recent books, and even @honeydue got to talking about a love of Sandman in a recent @adsactly article.
It wasn't a total impulse, I am a solid Neil Gaiman fan, although I really do owe much of his work a re-read as it's been many years since I last enjoyed the majority of it.
---
The Gaiman section of my shelves... rest assured I do own the full set of Sandman trade paperbacks... 2 are just off elsewhere at the moment!
---
I'd been eyeing this copy on the comic shop's wall for a while, and also browsing some listings online. Unfortunately I didn't pull the trigger fast enough, as a recent announcement that Sandman is being developed as a Netflix series drove prices up a bit. Even so, it's not a massively expensive book (though still more than I should have spent today), but to me it is a seminal moment in comics history and this may be the last bit of time to acquire this issue at a reasonable price prior to the launch of the show. And how can you not love that haunting cover by Dave McKean! This is actually a pretty darn nice copy I got too. Slight spine wear but everything else is totally crisp and clean.
One of my favorite artists that I look to for inspiration is Frank Cho. Every now and then on his social media he'll post a new acquisition for his own comic collection, usually something scooped up at convention he was attending. His purchases put mine to shame! We're talking copies of Amazing Spider-Man #1 for him... maybe I'll get to that level someday too, but I digress! It's just cool to see that even as a major professional in the industry he's still a collector and a fan, and his enthusiasm really shows.
Sometimes you just have to go back to the root of your passion a remind yourself why you're doing things in the first place. My love of comics started with collecting, and it was a nice break today to feed that passion with a bit of retail therapy.
-Bryan "the Imp" Imhoff
---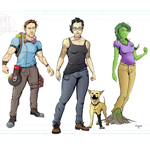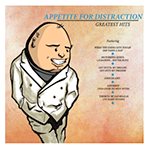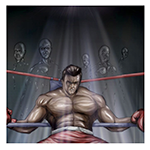 ---
@bryan-imhoff | @spottyproduction | @exploreunlimited
@steem-comic-con | @creatingcomics