2 months since my last official Fundition Update! Where does the time go?!? In case anyone has been wondering, yes the Fundition Campaign is continuing and I intend to rededicate myself to it in the coming months. @drwatson is always an inspiration to me in that regard with his work on the comic book Ithaqa and all of the marketing and fundraising that accompanies that. If you haven't seen his project or given it some support yet, I wholeheartedly encourage you to do so!
As far as my own creative work, specifically the comic book entitled "I Thought It Would Be Zombies...", production continues at as frantic a pace as I can muster! It is still my intent to release the first issue at the Baltimore Comic Con on October 18th. Due to me being both behind my production schedule and the continued depression in the price of Steem, I don't intend to realize the full print run and stated goals of this campaign within the next couple months though. I'm making some alternative plans that will result in some extra bonuses for my Fundition backers in the long run. Steem has been the backbone of my encouragement, motivation, and support for years; and I really want to do my best to reward the great people who have been a part of that as best as I can. I'll follow up with more details soon!
Enough talk, let's get on to some pretty pictures! I posted this preview on some of that "traditional" social media when the Steem blockchain was shaking off its most recent Hardfork hangover!
---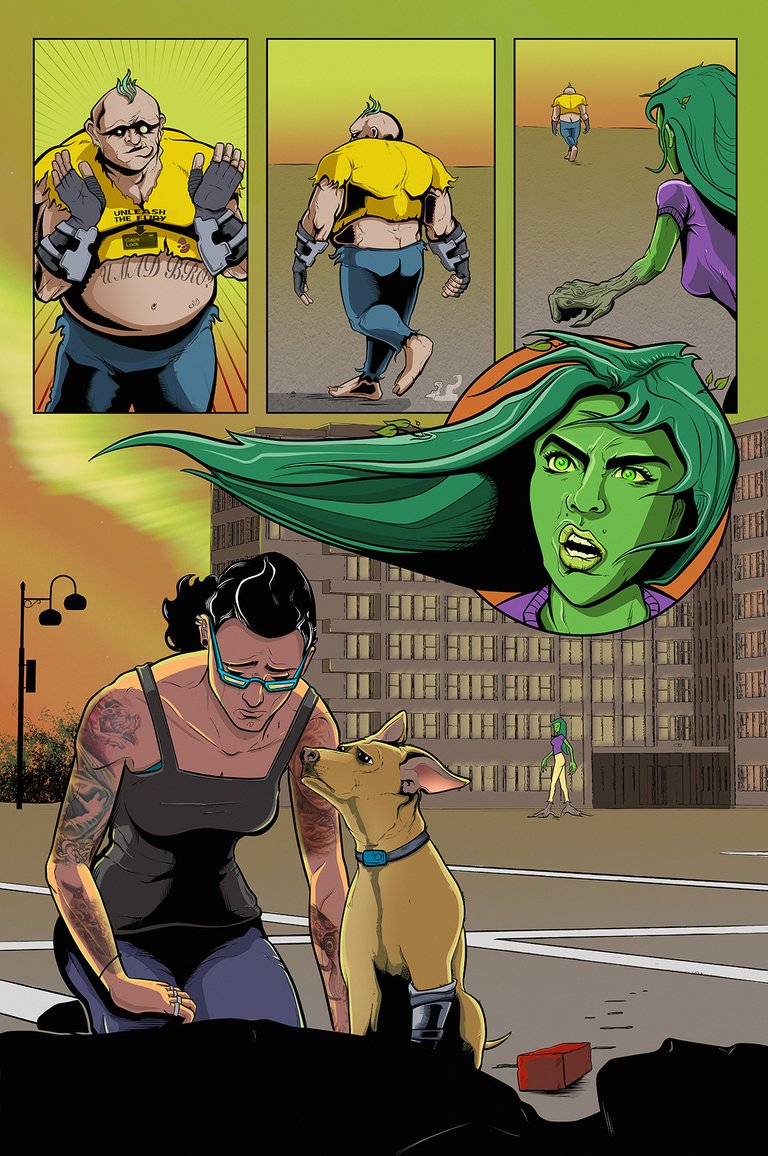 ---
I've recently shown work in progress shots of this page several times through quick snapshots in the @appics application. Here it is now, 95% complete! There's still a few areas of texture to render and minor details and edits to add; but consider this your last look at this particular page until you're holding the completed first issue of "I Thought It Would Be Zombies..." in your hands!
---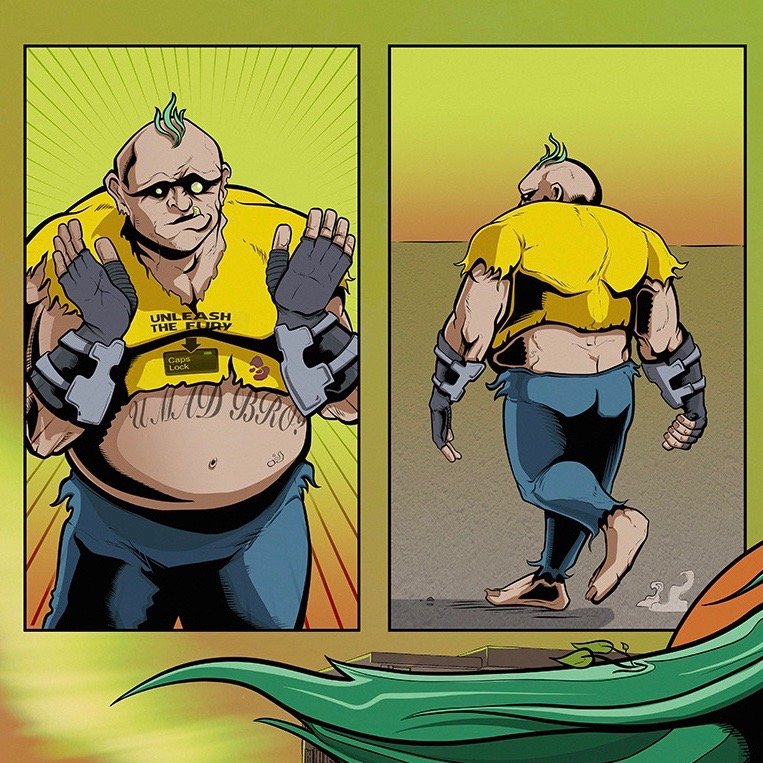 ---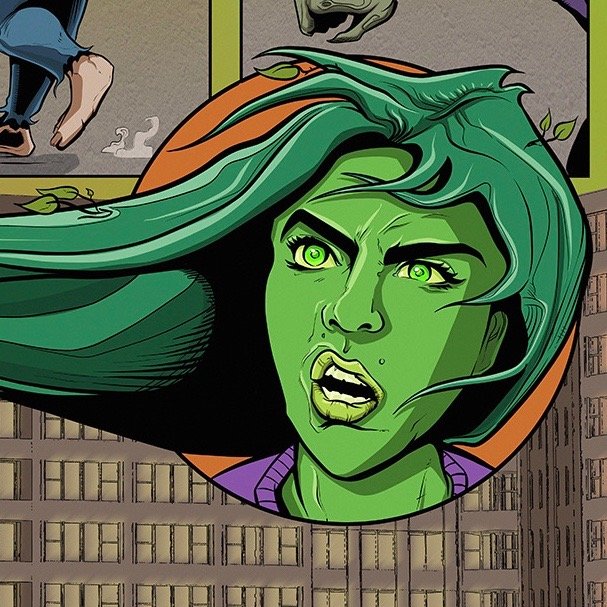 ---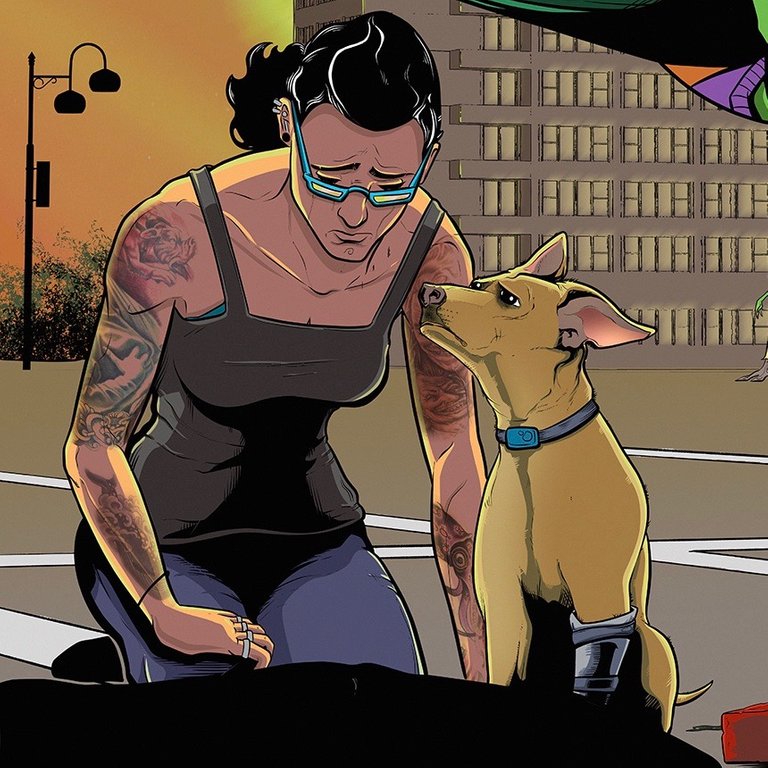 ---
Pages from this first issue are in various states of disarray and completion, so it's my goal right now to completely finish off a page a day. Some pages are easier than others... but even when they're easy... it's hard! There's a constant gnawing fear that I'll be sitting behind an empty table come convention time... but that panic was the whole point of giving myself a deadline in the first place!
I've shared this video once before, but it's more than relevant now and I come back to it often. If you have a few extra moments and are curious of what goes on in the mind of a master procrastinator like me... give it a watch!
---
---
Hope you enjoyed the comic preview and the video! They're my way of distracting you while I duck off to get some junk food and a nap. And then back to work!
Bryan "the Imp" Imhoff
---
This is an official Fundition campaign update post to help fund the publication of the independent comic "I Thought It Would Be Zombies..." meaning your votes alone can help you earn rewards like a free copy of the comic and more! For more information check out https://fundition.io/ and the prior update articles for "I Thought It Would Be Zombies..."!
---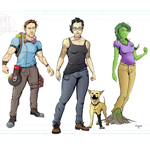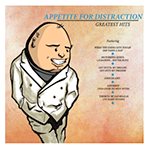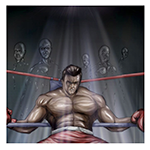 ---
@bryan-imhoff | @spottyproduction | @exploreunlimited
@steem-comic-con | @creatingcomics