It's new logo day for "I Thought It Would Be Zombies..."! Yay!
(Okay, technically it was new logo day yesterday, but it just took me some time to get around to making this post.)
I personally slapped together the "version 1" logo for "I Thought It Would Be Zombies..." some time ago, and it's served its purpose well. However I've know that it needed some help and attention. I'm not a practiced designer, and there are many skills and abilities I'm learning on the fly as I work to produce the first issue of this comic book. But alas, there are only so many hours in the day and only a limited reserve of caffeine fueled energy in my body...
About a week ago I came across a post in a comic creators group I linger in, (y'know... on that other social media site) advertising some lettering and design services. I very much liked the samples I saw. With my timeframe to finish production of the first issue rapidly dwindling, I jumped on the opportunity to outsource some tasks that would be time consuming for me, and put them in the hands of someone who could really help elevate "I Thought It Would Be Zombies..." to the professional fit and finish that I want to achieve.
---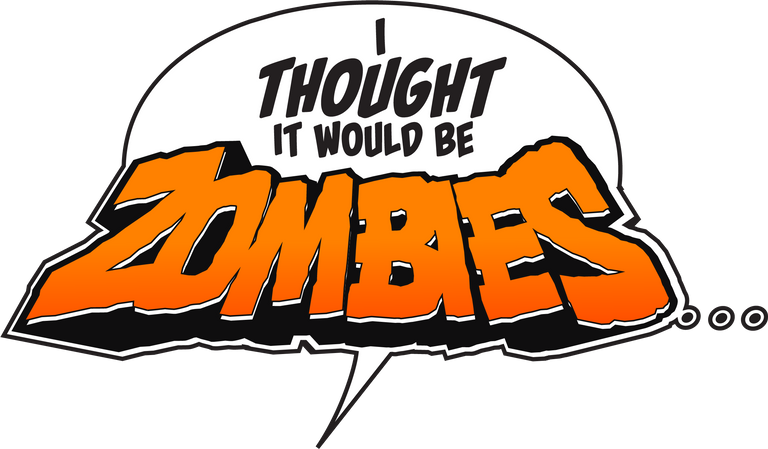 ---
And here's the result!
---
This new design was provided by Justice Wright. (https://justafoxdesigns.weebly.com/)
I am very happy with how this turned out. As a quick side by side comparison, here's the old logo... soon to be fully retired!
---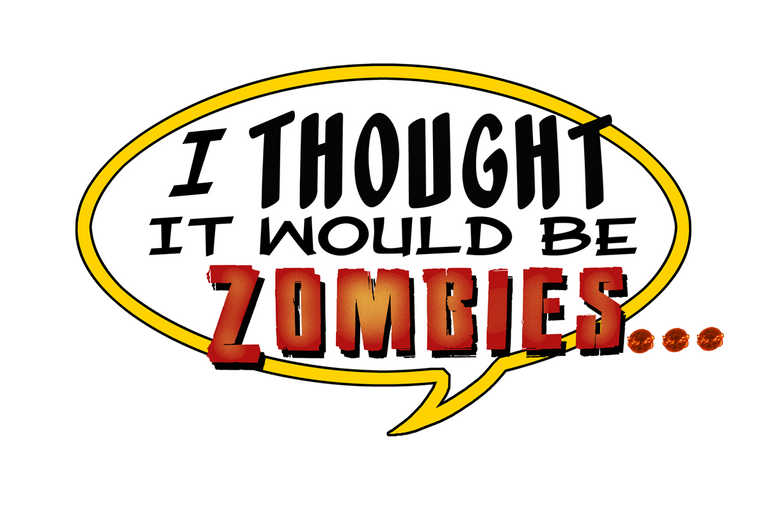 ---
Justice took great feedback and direction, his turnaround time was amazing and prices reasonable. If anyone is looking for any design services for a project I'd recommend him. Along with this main color palette I also requested a couple other variations.
---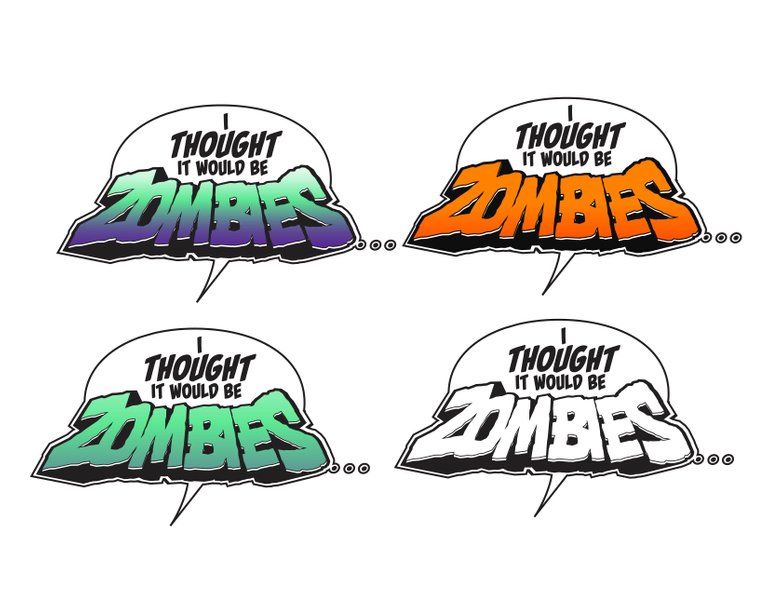 ---
The primary orange color is sun inspired, as the sun is a pivotal element of the "I Thought It Would Be Zombies..." story! The word balloon itself also came to nicely evoke a sunrise or sunset feel. The alternative color palette I requested was inspired by the aurora borealis, as this atmospheric phenomenon will be widespread in the magical world of the comic as well.
---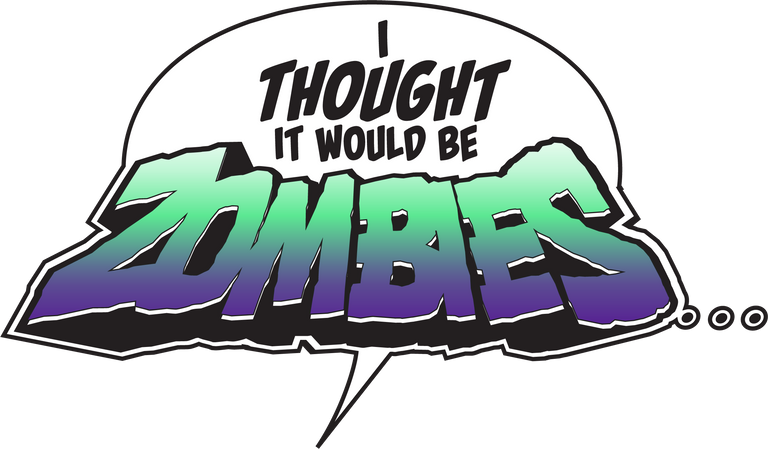 ---
Covers that have a darker tone will likely utilize this palette, but with the open letter design and provided files I have the flexibility to customize this logo to a variety of situations and pieces of artwork.
I'll be getting this new logo up on the official website https://ithoughtitwouldbezombies.com/ soon, and mocking it up on the first issue cover... which I also have the urge to completely redraw. Ugh... perfectionism!
As I push toward the fall release of "I Thought It Would Be Zombies..." I have plenty of moments of existential dread, panic, and self doubt! This little foray into art direction and the business side of publishing was an invigorating breath of fresh air. This comic gets a bit better each day... and hopefully takes me a step closer to a new career. Keep following along with me and see if I'm successful! It'll be a real nail biter I assure you!
- Bryan "the Imp" Imhoff
---
This is an official Fundition campaign update post to help fund the publication of the independent comic "I Thought It Would Be Zombies..." meaning your votes alone can help you earn rewards like a free copy of the comic and more! For more information check out https://fundition.io/ and the prior update articles for "I Thought It Would Be Zombies..."!
---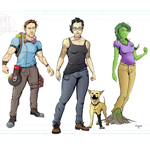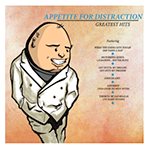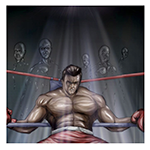 ---
@bryan-imhoff | @spottyproduction | @exploreunlimited
@steem-comic-con | @creatingcomics