Another week, and a bit more progress made on the first issue of "I Thought It Would Be Zombies..."
Since Update #21, I shared a "sklorchy" preview, and a "melee in progress" via a couple quick snapshots using the @appics app.
That melee continues to rage on as I kept working on it this evening!
---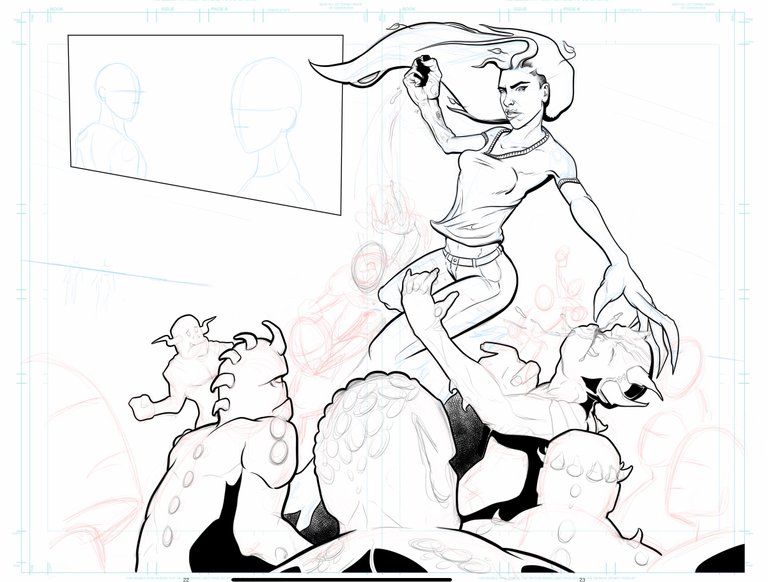 ---
Still quite a bit of work to do on this scene, but it's getting better by the hour and it's fun letting Julie unleash some violence on a crowd of goblins for the first time! This particular piece is a double page spread to help give this moment a nice big impact! Sometimes a big double page spread can be a way for an artist to "cheap out" and give the reader less story per issue. While I love including large, resonating images, short changing the experience is not something I want to do! I've got a few double page spreads in "I Thought It Would Be Zombies..." #1, but... to accommodate all that action this first issue has 29 story pages included, vs. the fairly standard 22 pages that most modern comics offer each issue! I'm just a glutton for a punishing workload it seems!
In addition to the creative process, I'm also slowly plugging away at initial marketing efforts. I hope to soon relaunch new and better formatted websites for bryanimhoff.com and ithoughtitwouldbezombies.com ; and I continue to work on building my new Instagram account; so if you're active over there please feel free to give me a follow and say hello!
---
The Fundition Campaign continues to go well! Every post I make, I seem to swear that I'm going to start doing more frequent Fundition updates... and then I never do. But it's "do or die" time now, as I really want to run this tally up over the next 2-3 months before the debut issue of "I Thought It Would Be Zombies..." goes to print! Do I want more funds so that I'm not digging myself into debt funding the launch? Yes! Absolutely! However, another main driver for me is that I think a strong showing in this campaign will be a great marketing angle for both the comic itself, Fundition, and the Steem blockchain.
---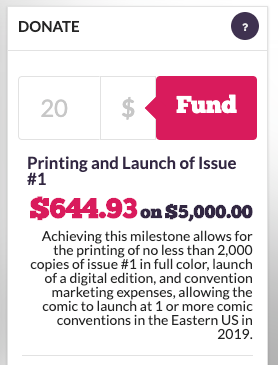 ---
"I Thought It Would Be Zombies..." is currently at 13% of the base goal. So far it's been a leisurely jog on my end, for fundraising, marketing, and artwork. It's sprint time now! It's time for some contests, updates to reward tiers, and a greater frequency of campaign posts. There are a number of people who are working their way toward earning comic rewards for doing nothing more than upvoting posts and I want to give you all more opportunities to reach those goals and help me achieve my goals and dreams in the process of course!
These awesome folks below have already earned rewards through their exceptionally generous donations. I'll be keeping this chart updated regularly for the remainder of the campaign.
---
| Reward Tier | Reward | Current Supporters |
| --- | --- | --- |
| A-Class Flare ($3) | digital edition | @nateaquila, @thebored1, @dreemsteem, @katharsisdrill |
| B-Class Flare ($10) | digital & printed editions | @drwatson, @jrej, @la-fumettista |
| C-Class Flare ($25) | digital & printed editions; printed special thanks | David E., Brad S. (@brickmanbrad), @cryplectibles, @lextenebris, @blewitt, @kommienezuspadt |
| M-Class Flare ($75) | digital & printed editions; printed special thanks; original art hand drawn sketch cover variant | @preparedwombat |
---
If you are a backer on the list above and haven't already, please take a moment to send a message containing your username/donation name to the email - rewards@ithoughtitwouldbezombies.com
Your email will only be used as I reach out to provide and request information when it comes time to fulfill the campaign rewards.
---
Thanks for taking the time to check in on "I Thought It Would Be Zombies..." , I always appreciate it! If you've still got some free time be sure to peruse the campaigns for Ithaqa and Copper Coins ; two more amazing comic projects that are helping make Steem and Fundition a great hub for independent comic creators and artists!
Bryan "the Imp" Imhoff
---
This is an official Fundition campaign update post to help fund the publication of the independent comic "I Thought It Would Be Zombies..." meaning your votes alone can help you earn rewards like a free copy of the comic and more! For more information check out https://fundition.io/ and the prior update articles for "I Thought It Would Be Zombies..."!
---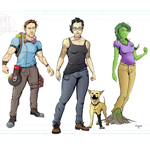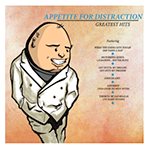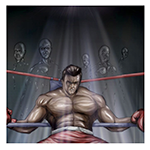 ---
@bryan-imhoff | @spottyproduction | @exploreunlimited
@steem-comic-con | @creatingcomics