It's that time of the year where we get 10% off bedsheets and overpriced spyware from the big box stores. At least the beer is good, really anything from fall to winter is when the good stuff gets brewed. We get to commit tree homicide and Greta Thunberg won't blink an eye.
The weather is getting cooler and you get to throw in a nice log into the fireplace. Unless of course you are Australian, and unfortunately your weather is just starting to get shittier. You might think twice about donating to charity, before quickly opening up your $5,000 OLED TV to play Death Stranding. We get to listen to the classics like Mariah Carey's All I want for Christmas is You and that wonderful Christmas song by the Chipmunks (can we get that boy a damn hula hoop?)
Ahh yes, nothing beats spending hours and hours enjoying the finest things that Christmas has to offer. Just remember, that if you're lucky, jolly old St. Nick will parden you of your sins and save you from receiving a lump of coal. No, for you, you deserve only the best socks and teal sweater grandma has to offer.
With Love,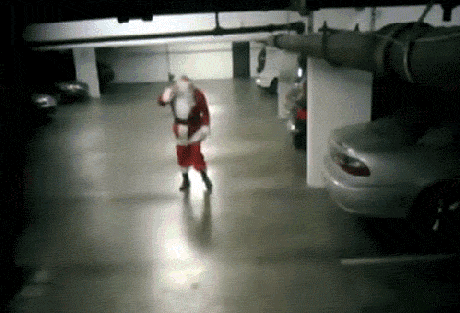 Gif from giphy
I nominate @inertia and @buttcoins for the contest