Here's today's entry for the popular #colorchallenge photo initiative, originally started by @kalemandra. This seems to have become one of the most popular group participation initiatives we have here on Steemit, and I really enjoy sharing various photos to fit the occasion.
The theme for today is "Tuesday Orange;" which is also the color corresponding to the Sacral Chakra.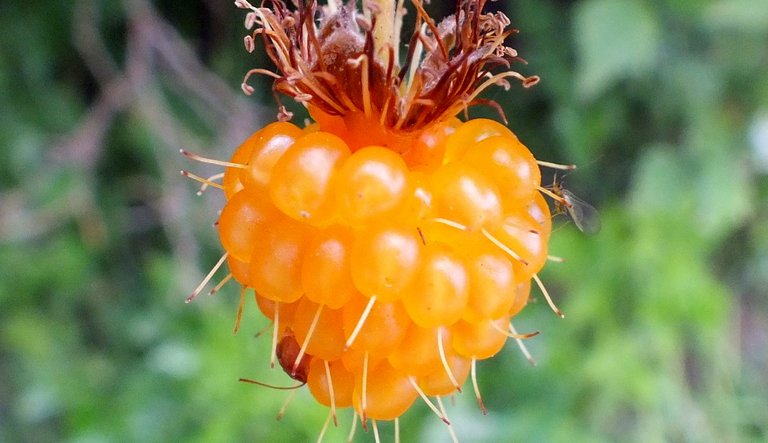 From back in the late spring, a macro shot of one of the salmonberries on our bushes outside. One of the things I love about macros is the way you sometimes get little "surprises" you otherwise would NOT notice: In this case, a tiny aphid (at right) enjoying a bit of nourishment.
Have a beautiful day!