Here's today's entry for the popular #colorchallenge photo initiative, originally started by @kalemandra. This seems to have become one of the most popular group participation initiatives we have here on Steemit, and I really enjoy sharing various photos to fit the occasion.
The theme for today is "Tuesday Orange;" which is also the color corresponding to the Sacral Chakra.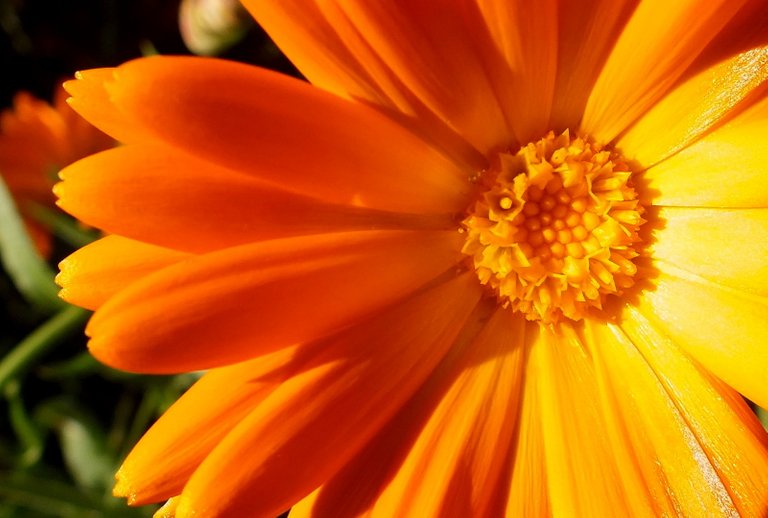 In the fall — which has now arrived here — the light seems to become "sharper," and the shadows cast are somehow more defined.
Although it has been cloudy and mostly raining, we had a few moments of sun, and this calendula blosson "lit up" in the sun, coming in at a very low angle. It was very eye-catching!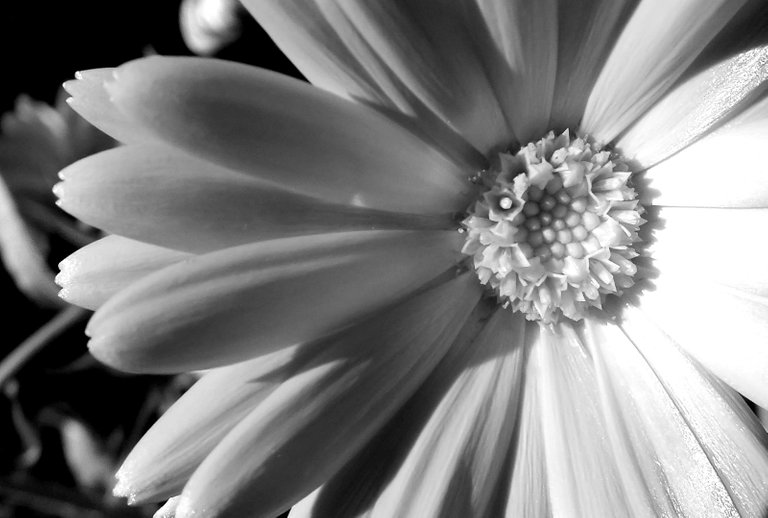 The black and white version is pretty nice, too, although I had hoped it would turn up more contrasty. Looking at these black and white shots, I sometimes wonder how people imagined the colors of faraway places, based purely on a black and white image.
Have a beautiful day!