Here's my Thanksgiving entry for the popular #colorchallenge photo contest, originally started by @kalemandra, which seems to have grown into one of Steemit's most popular photo activities and mass participation challenges.
Today's theme is "Thursday Green." Green is the color of life; green gives us life. Green is also the color traditionally associated the Heart Chakra.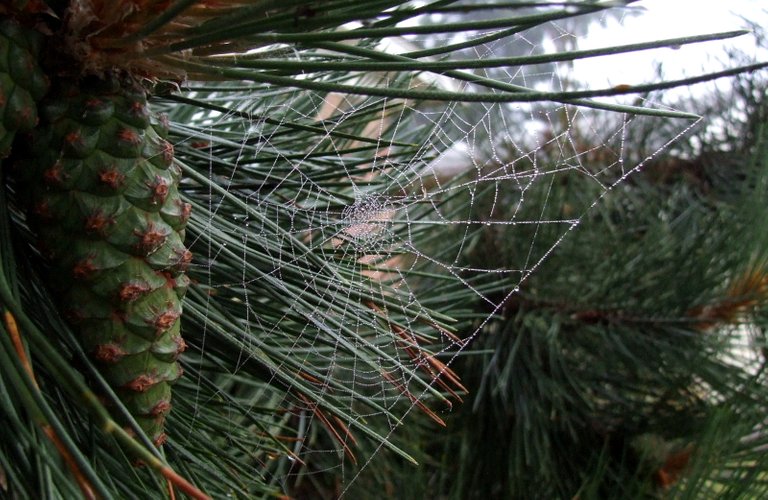 Sharing this miracle of a tiny spiderweb suspended between pine needles on one of our trees, on a foggy morning where the tiny water droplets of the fog attached to the spider silk.
It reminds me that we are all connected to the web of life, no matter how different we may be, and whatever points of view we may hold. And I have much gratitude for that!
Happy Thanksgiving to my friends in the USA and beyond; may you have a beautiful day!