Here's today's entry for the popular #colorchallenge photo contest, originally started by @kalemandra, and which seems to have grown into one of Steemit's most popular photo activities and mass participation challenges.
Today's theme is "Thursday Green." Green is the color of life; green gives us life. Green is also the color traditionally associated the Heart Chakra.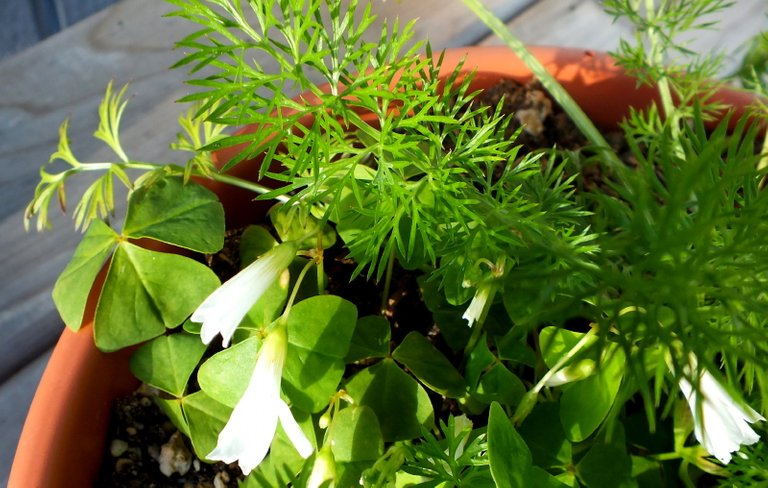 This was one of those "accidental" shots that became something more than expected.
I was taking a photo of a very sweet little "shamrock" plant I'd been gifted, and had just finished potting outside on our patio table. The sun suddenly broke through the clouds and lit up the table. But the light (and focus) particularly fell on the lacy green foliage of the other plant in the pot, creating a sort of symphony in green. I rather like the effect, so it becomes today's submission!
Have a beautiful day!