Colorchallenge Thursday Green: A Closer Look at Sage Leaves
Here's today's entry for the popular #colorchallenge photo challenge, originally started by @kalemandra, and which seems to have grown into one of Steemit's most popular photo activities and mass participation challenges.
Today's theme is "Thursday Green." Green is the color of life; green gives us life. Green is also the color traditionally associated the Heart Chakra.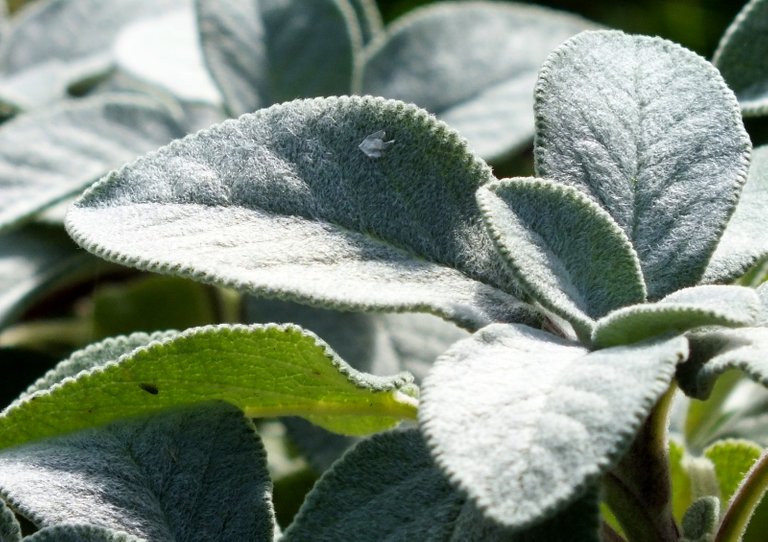 This is a close-up of the interesting "landscape" that is the leaves on one of our sage bushes along the driveway.
We see them every day, but don't take the time to stop and appreciate the details; the textures and the beauty of nature. The leaves almost look like ears of some creature, or rolling hills, even.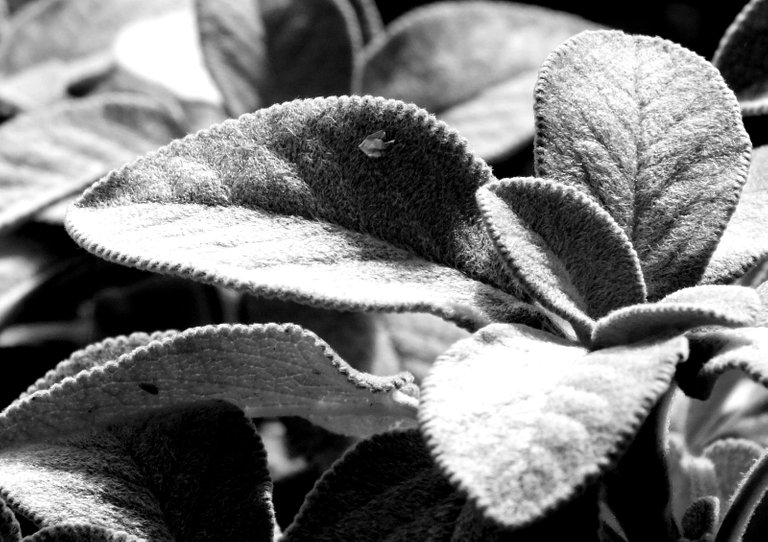 Look quite interesting and dramatic in black-and-white, too.
Have a beautiful day!
---
---