Here is today's contribution to the popular #colorchallenge photo contest, originally started by @kalemandra and now thriving in many corners the Steem community. This may actually be the oldest actively running photo challenge by now!
Today's theme is "Sunday Purple;" purple is also the color corresponding to the Crown Chakra.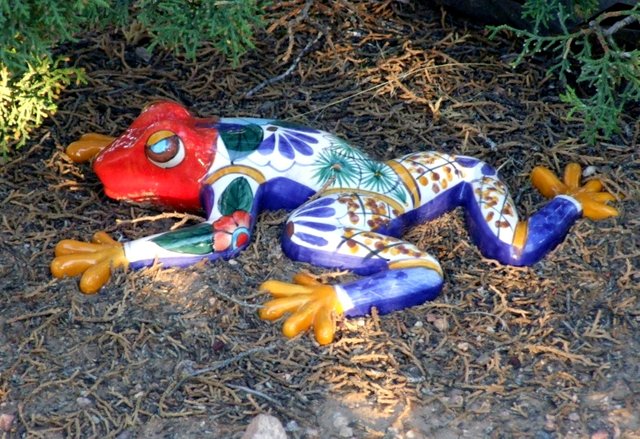 While attending a spiritual retreat near Santa Fe, New Mexico, I came across a small shrine at one of the retreat venues. Under a nearby bush, and in no way related to the shrine, I suddenly found this very colorful ceramic frog.
It's actually about two feet long, and its brightness was such a remarkable contrast to the otherwise very subtle natural colors around there.
Have a beautiful day!