Here is today's entry for the popular #colorchallenge photo challenge, originally started by @kalemandra, and now one of the most popular and longest running group participation events on Steemit. It's also a great way for newcomers to "post something" and get started here, if you feel uncertain about how to do things.
Today's theme is "Monday Red;" red is also the color associated with the Root Chakra.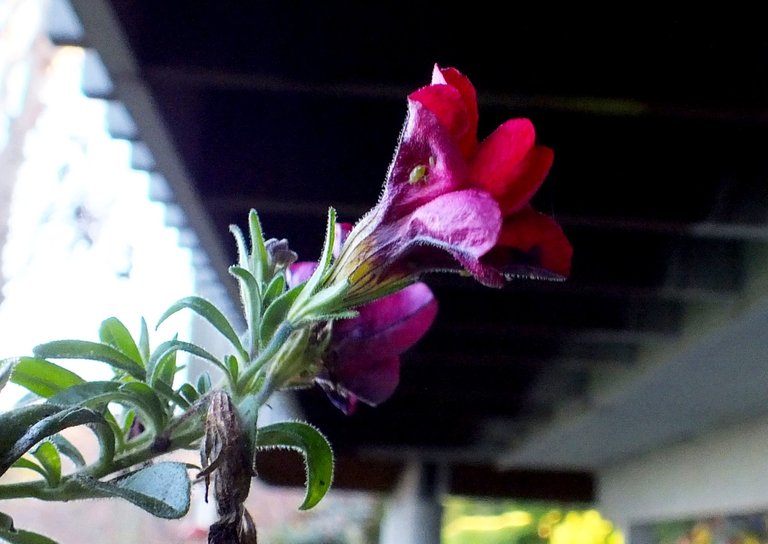 It has gotten very cold and windy over the past weekend, and there is really no doubt that winter is here, now.
This is a strangely bleak photo of the last of the red mini petunias in our hanging pot on the back deck. Like much of nature, the brightness is going away. In the case of this small flower, its little hairs are not enough to keep it warm, either... and soon it will also be gone.
But at least it will be here, in memory.
Have a beautiful day!