Here is today's entry for the popular #colorchallenge photo challenge, originally started by @kalemandra, and now one of the most popular group participation events on Steemit. It's also a great way for newcomers to "post something" and get started here, if you feel uncertain about how to do things.
Today's theme is "Monday Red;" red is also the color associated with the Root Chakra.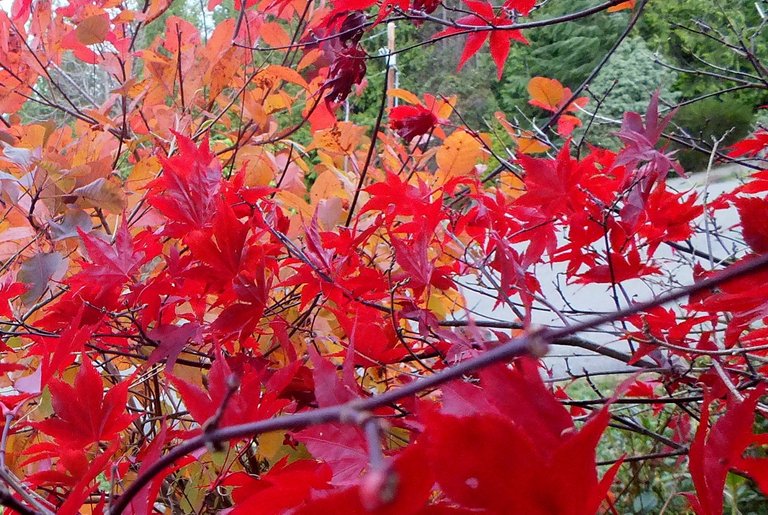 Been too busy to post here for a while, but since today is Veteran's Day and thus a holiday, the dull roar of life is slightly less intense.
We have some pretty nice fall leaves this year, the result of a warm dry summer followed by a wet cold autumn.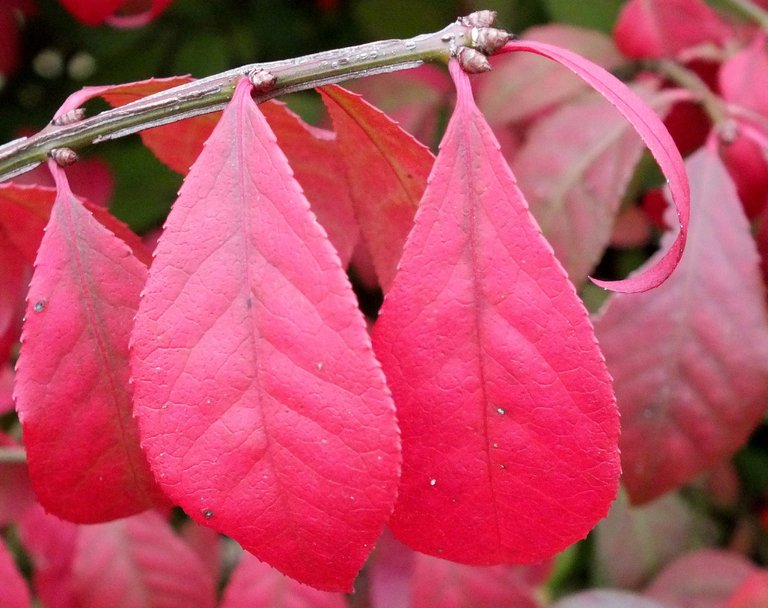 The reds are particularly bright this year, so it seemed fitting to share them for Monday Red!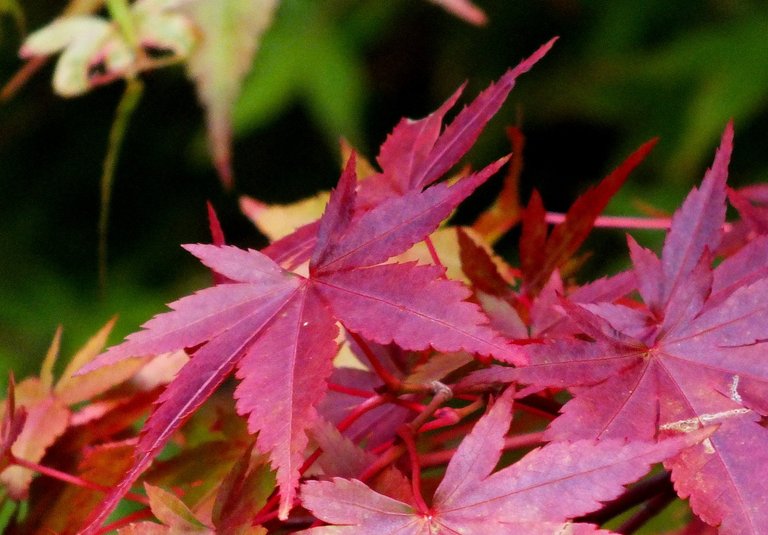 Let us remember and honor our Veterans today!
Have a beautiful day!