Today's entry for the popular #colorchallenge photo initiative, originally started by @kalemandra, and now one of the longest running group activities on Steemit.
Today's theme is "Friday Blue," or sometimes "Friday Sky Blue." This is also the color that corresponds to the Throat Chakra.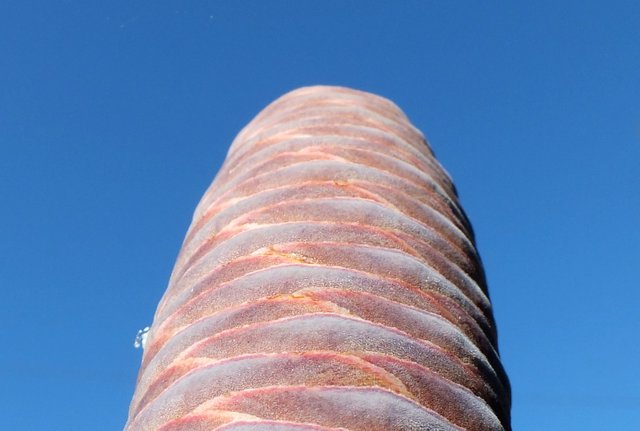 Looks tall and impressive, no? Or can you tell it's some kind of tree, or cactus, perhaps?
Playing with perspective is fun; you are actually looking at a single cone on our Spanish mountain spruce tree, shot against the deep blue sky, in extreme close-up.
If you still need perspective, the black and white below tell more about what you're looking at: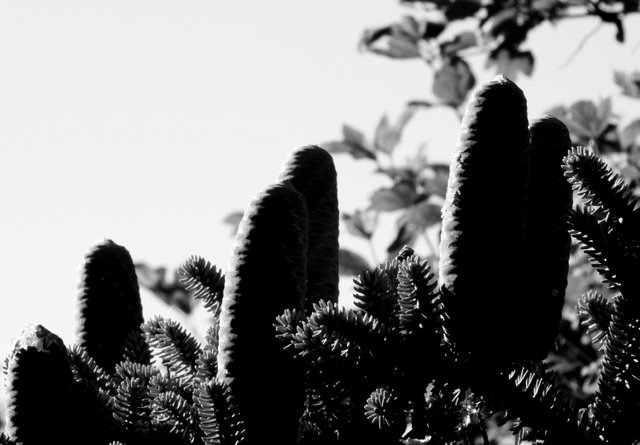 Have a beautiful day!