Today's entry for the popular #colorchallenge photo initiative, originally started by @kalemandra, and now one of the longest running group activities on Steemit.
Today's theme is "Friday Blue," or sometimes "Friday Sky Blue." This is also the color that corresponds to the Throat Chakra.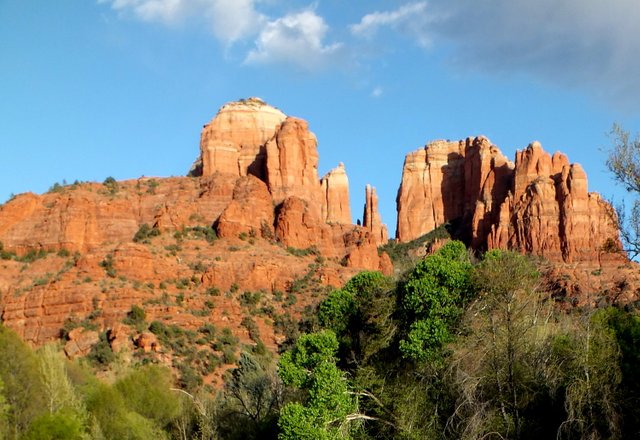 Whenever I want to show off blue skies I turn to photos from one of our many trips to Sedona, Arizona. The contrast between the clear blue of the high desert and the famous "red rocks" makes for amazing and beautiful vistas.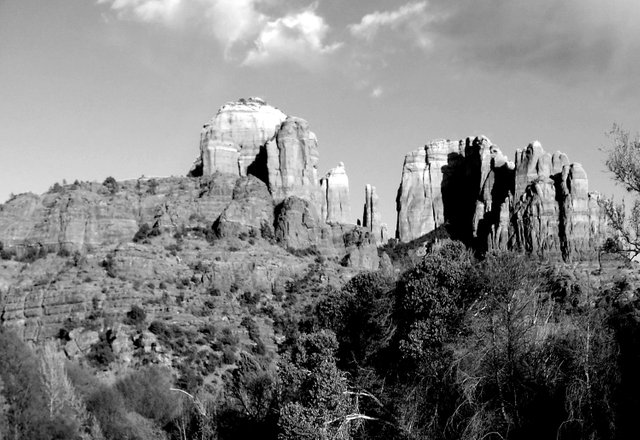 This was looking up at the surrounding landscape from Oak Creek; looks pretty good in black-and-white, as well.
Here's a different view, with the famous "Bell Rock" at right.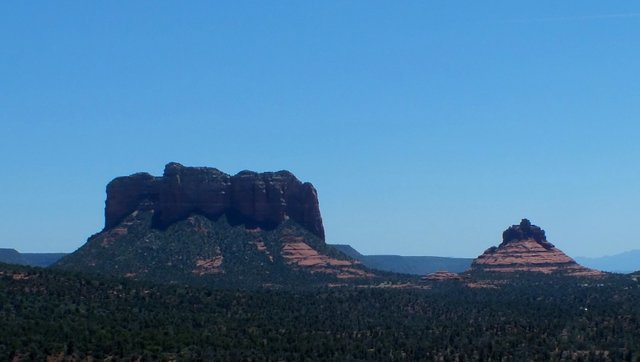 Have a beautiful day!