Buying More Pops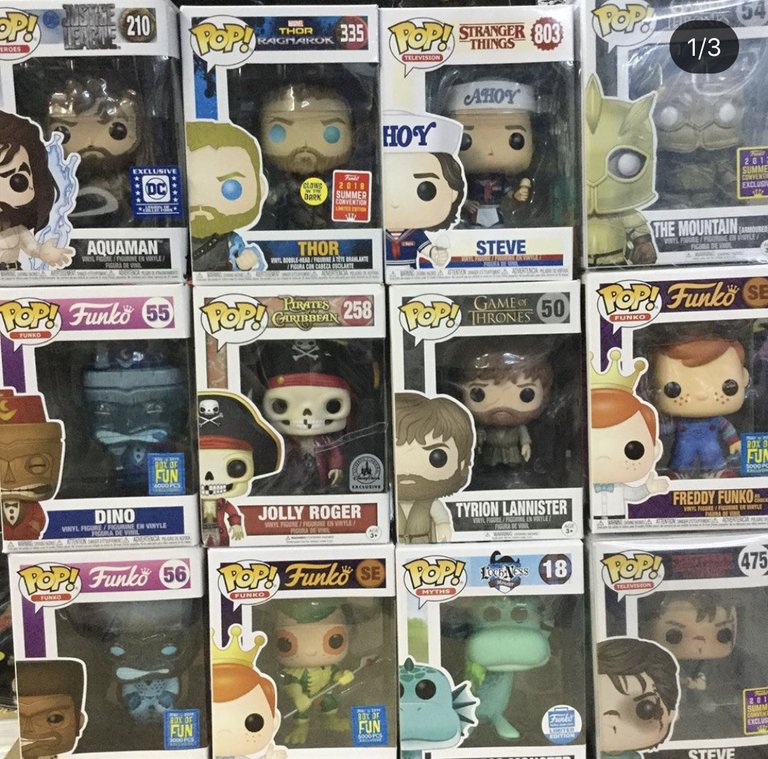 Yup yup yup. We bought another collection of these insanely addictive Funko Pops. This one was mainly filled with lower valued exclusives and "rares". My business partner bought this from a gentleman on Thursday. He was initially looking for $350 bucks which would have been $13.46 a piece. Not gonna happen with this batch. I guess after some negotiating, they both agreed upon $200 clams. This ended up breaking down to $7.69 a piece.
In all honesty, it's a bit more than I would have paid as we get collections of similar stature walking through our door weekly, but overall it's still not bad. I believe we actually needed about 22 of the 26 on the sales floor, so that makes up for slightly overpaying compared to the norm. I'd rather we pay this amount but need 90% of the lot than pay a couple bucks less per piece but need only 30% of the collections toon which happens sometimes.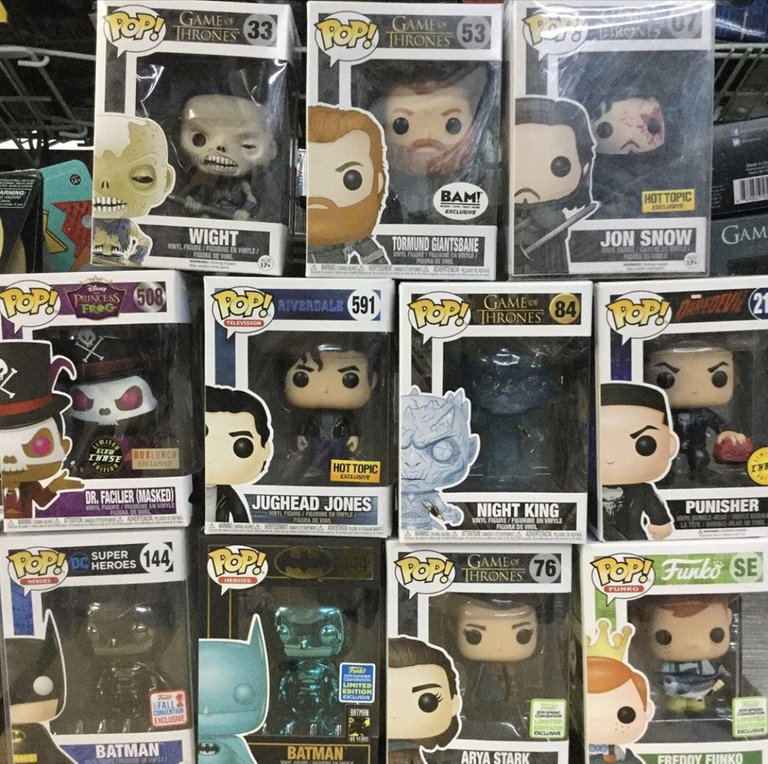 Either way, we popped up the photos on our store Instagram page on Thursday evening, and when I opened the shop Friday morning I had 2 dudes waiting outside the shop to snag a couple pieces. Really shows the power that social media has when it comes to helping small businesses.
I hadn't even had a chance to price the pieces up yet and they were pulling several to try to lay claim before the other one got their grubby hands on em. I ended up selling the Punisher Chase to one dude for $30 bucks. He was thrilled to get it and exited the shop a few minutes later.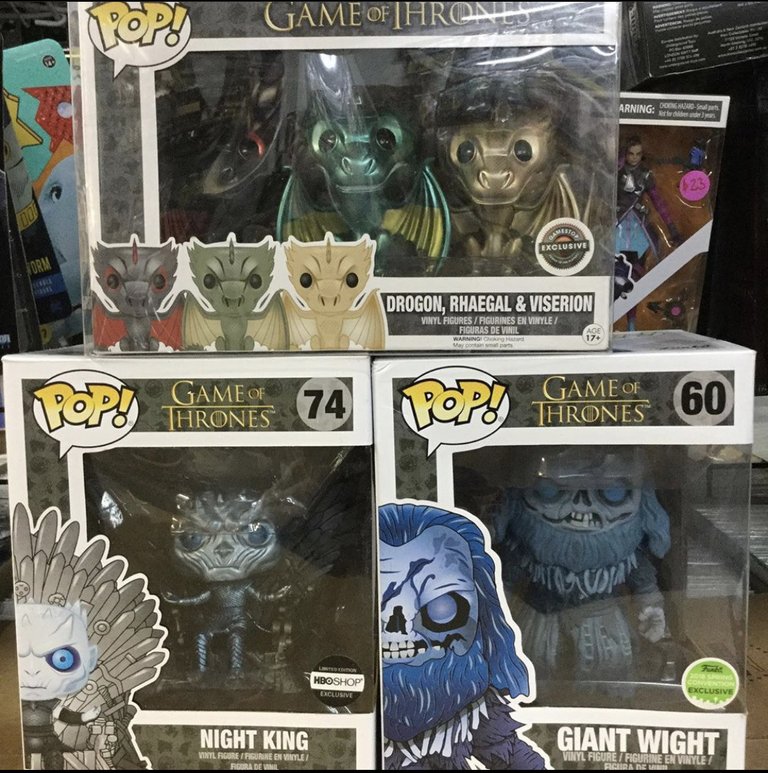 The other gentleman pulled all the Game of Thrones pieces and the Jolly Roger. After pricing em for him, he slimmed down the pile and ended up waking with The Mountain, Tormund, and Jolly Roger for a total of $80 smackers. He said he might be back for the others in the coming days if they are still here. He also ended up buying a couple of Call of Duty and Star Wars Pops that we're already previously here which is an added bonus.
So all in all, we bought 26 Pops for $200 bucks but sold 4 for $110 immediately. This leaves the remaining 22 Pops at a buy around $4.09 a piece. When all is said and done, this small collection will probably warm is around $500 dollars in tasty profits as they trickle out over time.
It's crazy how important a role social media plays in our small business. Facebook used to be the best for us for several years. I remember we would blast photos of a loose figure collection and folks would rush in to snag some gems before making it to the bins. Then Facebook changed us to a "Like" page and it's usefulness dropped instantly. So we moved over to Instagram. While it's not as successful as FB was for us, it's still a very solid tool that works.
My hope is that the platforms here on Steem/Tron, will end up being a useful tool down the road for small businesses. Being able to reward customers with their own shop token that can be redeemed for special perks, exclusive merchandise, and or coupons is a tasty prospect that I hope to participate in down the road as this stuff gets fleshed out more.
Anyway, thanks for taking a look!!!
Blewitt
---
---