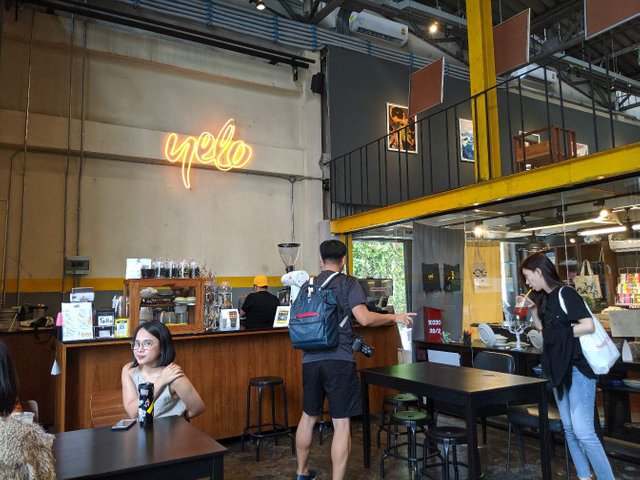 I stopped here to see the Art at SteemFest4. Great work people! I small thing - I not sure who all the exhibiters were so I didn't know who to follow.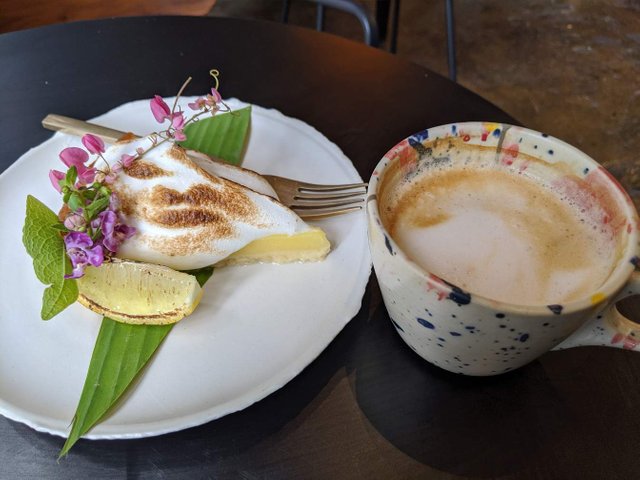 The cafe has a really great flat white. I am saved from the bad hotel coffee!
Flat white is a style of coffee that requires good ingredients and quite some skill to make right. The milk is steamed and frothed ever so slightly to caramelise the milk and make it creamy. This complements the bitterness of the coffee and the graduated foam gives a light textural experience to the tongue. All of these must be correct for a good flat white. I'm a New Zealander and flat white is our favourite coffee. I crave this when I am overseas.
The lemon tart was the perfect accompaniment to the coffee, both in texture and taste.
At only two boat stops away, I might be back again for real coffee.
Posted using Partiko Android