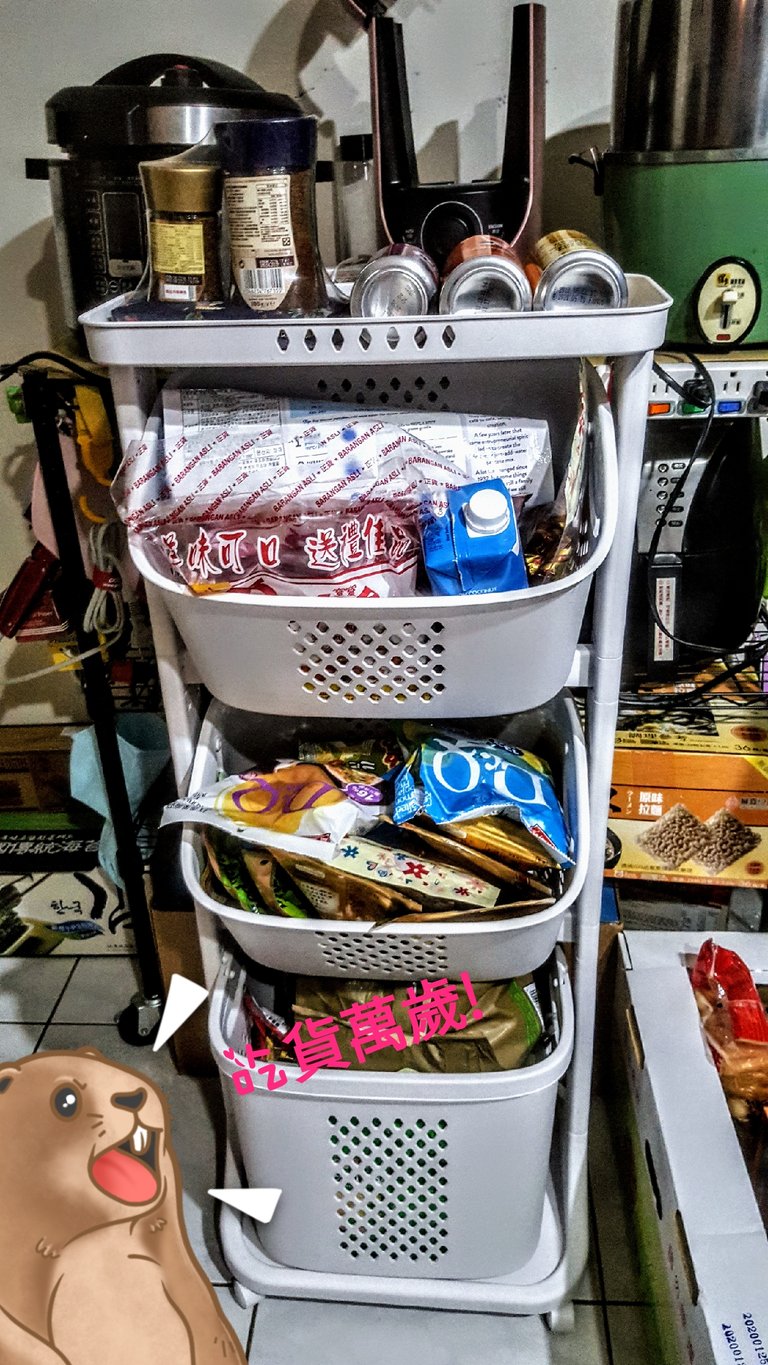 It supposed to be a three-pieces laudry basket set. I plan to replace the old one with it in the future.
Since it's available right now, I use it to store the stuff at the bar area. I don't expect it will become such a marvelous food cart......


Obviously, getting fat is not an accident.
I am wondering when it will become empty. I guess new junk food will fill in before it is empty.
Anyway, do you think it's a good idea to use the laundry basket cart as a food storage cart?
原本買這個三層洗衣籃是想等家裡的舊衣籃壞掉可以替換,先暫時拿來整理一下吧台旁的"雜物",沒想到就變成這麼壯觀的零食車……


#胖真的不是偶然的
#三層收納籃推車
#會有清空的一天嗎?
#這算不算是個好點子?