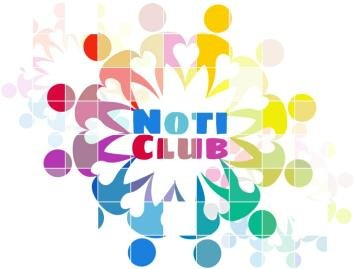 #Noticlub
su noticiero, que semana a semana, espera brindar las noticias que destacan dentro y fuera de la plataforma, además de los acontecimientos que dan el matiz de expectativa al mundo haciéndolo más dinámico .
Traemos una información para esos apasionados del mundo de la blockchain, para todo el que desee aprender preparándose más detalladamente en este amplio y acelerado mundo en el que hoy por hoy nos vemos involucrados, unos por interés propio otros por necesidad.
Sabemos que es un avance eminente que lleva al fortalecimiento económico de los países, que se disponen continuamente para activar y desarrollar las criptomonedas o criptoactivos.
Por tal motivo informarse, prepararse es una necesidad, para ir al ritmo y no quedarse sin el oportuno conocimiento.
Ya algunas universidades ofrecen en sus pensum académicos esta herramienta, estudios o diplomados sobre la blockchain.
Según un reporte de Coinbase existe una gran cantidad de universidades que están involucradas en brindar el conocimiento sobres el tema de la blockchain y los criptoactivos entre las principales están las estadounidenses.
También se establece en el informe antes mencionado que con este tipo de estudios los egresados tienen más posibilidades de plaza de trabajos.
Otra vía es realizar los estudios a nivel online lo interesante es no quedarse rezagado si no ir al ritmo de los avances.
Coinbase es la principal exchange del mercado mundial.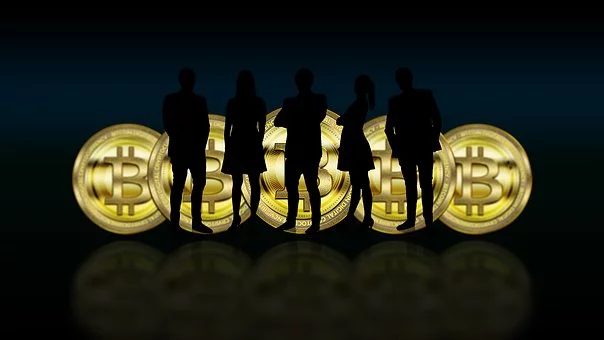 fuente
En hispanoamérica las universidades que desde hace ya varios años llevan implementando estas estrategias son varias, tenemos los siguientes países: México, Perú, Colombia y Venezuela.
En Colombia tenemos la Universidad Sergio Arboleda de Bogotá. En México Universidad Internacional de la Rioja. Chile no se queda atrás y estará Unegocios llevando la batuta y apostando al desarrollo de conocimientos sobre la materia.
En Venezuela se cuenta con una alianza con la Universidad Pedagógica Experimental Latinoamericana (UPEL) y del Caribe, el centro de estudios online (TETRA) (Tecnología Educativa Transformadora del Aprendizaje.

Por otro lado algunos países por el desconocimiento sobre el tema han llegado al grado de apatía muy alto, al límite de no querer saber nada de esta interesante tecnología que ayudará a solventar muchas realidades motivadas a la hiperinflación.
En el caso venezolano con la creación de la criptomoneda petro, moneda virtual que se estima algún día tenga un valor que sea reconocido a nivel mundial como es el caso de steem, bitcoin, etherium entre otras monedas.
Una estrategia positiva para lograr cambios significativos sería que el gobierno asuma una alianza con estas universidades y se pueda instruir a la población de una manera adecuada.
Al surgir el petro, todos los venezolanos deberían manejar todos estos términos además de su billetera virtual, pero el desconocimiento sobre el tema de las exchanges no estaba en la población, generando una gran alarma en la sociedad; al parecer las informaciones llegan de reversa.
Así mismo se hace muy cuesta arriba, instruir sobre el tema ya que todos no manejan el Internet, hay sectores rurales donde esta tecnología aún no llega, los adultos mayores que son una gran parte de la población se sienten atemorizados con solo oír sobre el tema.
Insistimos en que se debe realizar el trabajo de informar sobre esta gran herramienta, comenzando por los sectores más desvalidos para que se inicien e interactúen de las manos y voces de los más experimentados en todo este mundo de la blockchain.
Si deseas obtener mas información sobre el tema la puedes conseguir en los siguientes link
Solo queda esperar que se de mas promoción y publicidad a este tipo de información para hacerlo llegar a todos los sectores interesados.

Por este espacio estamos abiertos a leer cualquier sugerencia que puedan aportar de igual forma esperamos sus comentarios; podemos conversar sobre cualquier duda sobre los temas que traemos cada semana. Muchas gracias por su amable atención al leer y comentar. Seguiremos informando sus reporteras @lisfabian y @naylet.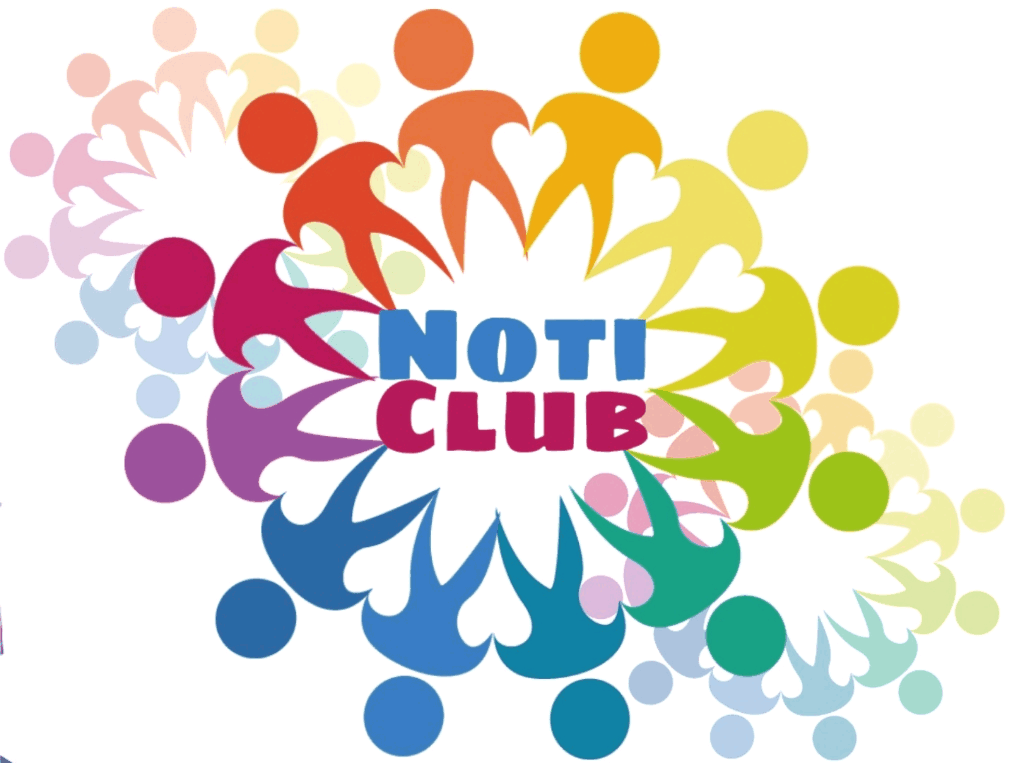 #Noticlub your weekly news, keep looking for news also events that go around the world and that are in the arena day by day.
We bring information for those who are passionate about the world of blockchain, for everyone who wants to learn by preparing in more detail in this wide and accelerated world in which today we are involved, some of our own interest, others of necessity.
We know that it is an eminent advance that leads to the economic strengthening of countries, which are constantly available to activate and develop active cryptocurrencies or cryptocurrencies.
For this reason, getting informed, preparing is a necessity, to keep up and not run out of knowledge.
Some universities already offer in their academic pensum this tool, studies or diplomas on the blockchain.
According to a Coinbase report, there are a large number of universities that are involved in providing knowledge about the issue of blockchain and the crypto assets among the main ones are the United States.
It is also established in the aforementioned report that with this type of studies graduates have more possibilities of jobs.
Another way is to carry out the studies at the online level. The interesting thing is not to be left behind if you don't keep up with the progress.
Coinbase is the main exchange in the world market.
In Latin America the universities that have been implementing these strategies for several years are several, we have the following countries: Mexico, Peru, Colombia and Venezuela.
In Colombia we have the Sergio Arboleda University of Bogotá. In Mexico International University of La Rioja. Chile is not far behind and there will be Unegocios carrying the baton and betting on the development of knowledge on the subject.
Venezuela there is an alliance with the Latin American Experimental Pedagogical University (UPEL) and the Caribbean, the online study center (TETRA) (Transformative Educational Technology of Learning.
link](https://www.criptonoticias.com/educacion/universidades-latinoamerica-que-ofrecen-cursos-bitcoin-blockchain/)

On the other hand, some countries, due to their lack of knowledge about the subject, have reached a very high degree of apathy, to the limit of not wanting to know anything about this interesting technology that will help solve many realities motivated to hyperinflation.
In the Venezuelan case with the creation of the petro cryptocurrency, virtual currency that is estimated to one day have a value that is recognized worldwide as is the case of esteem, bitcoin, etherium among others.
A positive strategy to achieve significant changes would be that the government assumes an alliance with these universities and the population can be instructed in an appropriate manner.
With the emergence of petro, all Venezuelans should handle all these terms in addition to their virtual wallet, but the lack of knowledge about the issue of exchanges was not in the population, generating a great alarm in society; Apparently the information comes in reverse.
Likewise it becomes very uphill, instruct on the subject since everyone does not handle the internet, there are rural sectors where this technology does not yet arrive, the elderly who are a large part of the population feel frightened just by hearing about the subject .
We insist that the work of informing about this great tool must be carried out, starting with the most underprivileged sectors so that they begin and interact with the hands and voices of the most experienced in this whole blockchain world.

If you want to get more information on the subject you can get it in the following.
For this space we are open to read any suggestion that you can provide in the same way we await your comments; We can talk about any questions about the topics we bring each week. Thank you very much for your kind attention when reading and commenting. We will continue to report your reporters @lisfabian and @naylet.
the translation done with deelp translator.