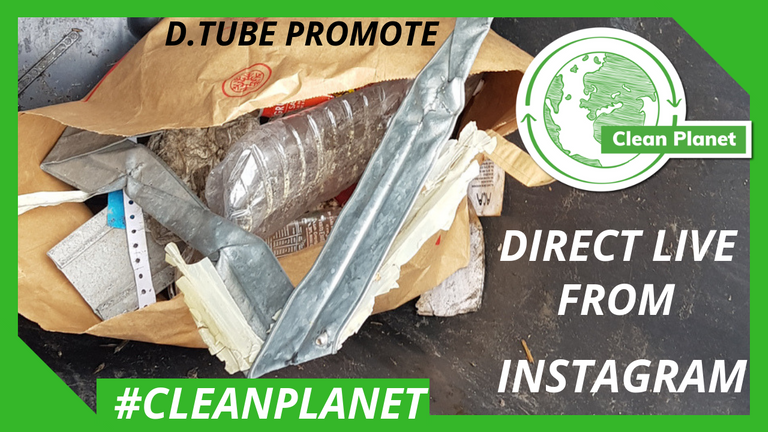 ---
Hello friends!
First of all I want to apologize because I was wrong in the date of the day it is probably due to the stress of the first Instagram live I did today.
I say during the video that it is July 13, 2019 whereas today it is July 12, 2019. It's really a great experience despite the fact that the orientation of the video on Instagram is not adapted to the diffusion of videos on d.tube...
So today... the first Instagram live live broadcast that I am broadcasting on Steem Blockchain to show my good eco-citizen action on the day of collecting vacant waste from nature.
So I propose to discover to our Instagram followers what is clean planet, Steem Blockchain and d.tube while doing my cleanplanet of the day... finally of tomorrow... finally not of the day... lol
I would like to bring a whole community of Cleaners, ploggers or simply people concerned about the future of our planet - nature lovers - to d.tube.
Because together we can really make a difference.
🌏🌍🌏
Bonjour les amis tout d'abord je tiens à m'excuser parce que je me suis trompé dans la date du jour c'est sûrement dû au stress du premier live Instagram que j'ai fait aujourd'hui.
Je dis pendant la vidéo que nous sommes le 13 juillet 2019 alors que aujourd'hui nous sommes le 12 juillet 2019.
C'est vraiment une belle expérience malgré le fait que l'orientation de la vidéo sur Instagram n'est pas adapté à la diffusion des vidéos sur d.tube...
Aujourd'hui donc... le premier direct live Instagram que je retransmets sur La blockchain Steem pour montrer ma bonne action éco-citoyenne du jour de ramassage des déchets vacants dans la nature.
Je propose donc de découvrir à nos follower Instagram ce qu'est clean planet, la blockchain Steem et d.tube tout en faisant mon cleanplanet du jour... enfin de demain .. enfin non du jour... lol
Je voudrais ainsi faire venir sur d.tube toute une communauté de Cleaner, de plogger ou simplement des personnes concernées par l'avenir de notre planète - des amoureux de la nature.
Parce que ensemble nous pouvons vraiment faire la différence.
---