We got introduced to Clash of Clans
Nearly four weeks have past again since our last blog entry. The present season is just ending and we reach Gold III or Silver I leage usually.
Two days ago @anjadani gifted his second Ruler of the Seas to our good friend @theobaer. Has been a sudden inspiration. It has been placed onto the market for a relatively high price and we did not know whether it had been sold already. It had not. So big surprise for @theobaer. He puts it to good use since then.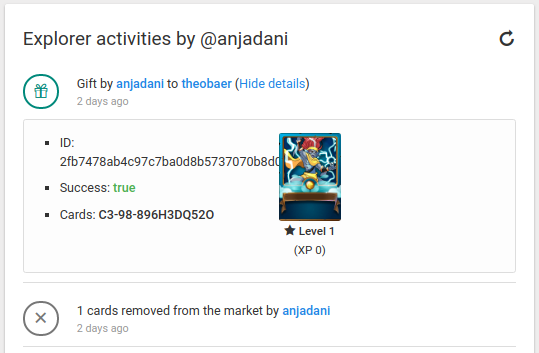 And we are collecting our rewards and trade cards here and there on the market. It's no less fun then ever. Our decks are growing steadily (see 1).
When we meet-up with @theobaer yesterday he introduced @anjadani to Clash of Clans. We cleared some other games from our Android tablet and got started.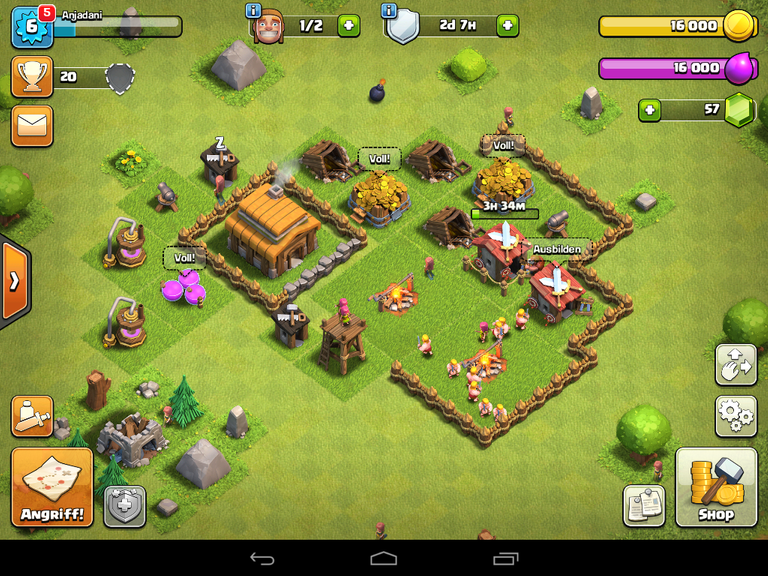 We don't have a clue yet how multiplayer battles are organized, yet obviously we are into battling with other players already.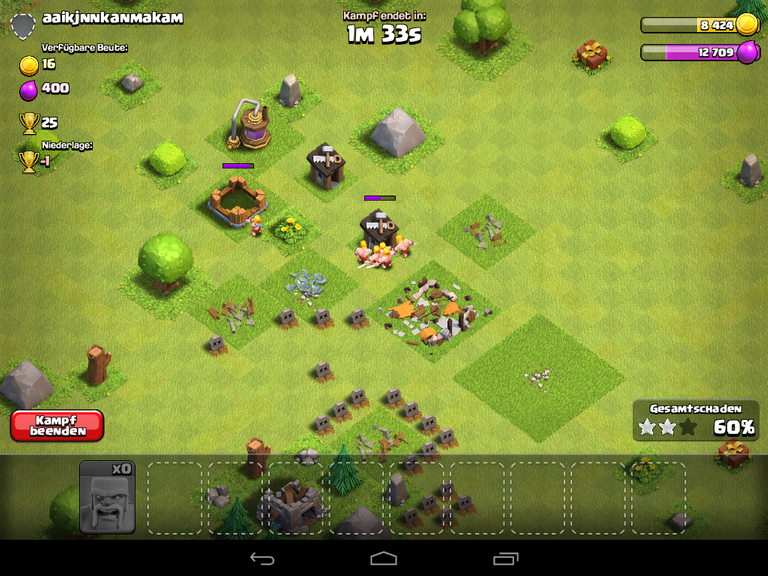 Well, and now I though, why not blog a little about our Clash of Clans experience. We are not going to buy in-game tokens, because it does not look like they offer to use crypto currencies, but we can buy Splinterlands cards from blogging about it, can't we?
If you're not into Splinterlands already, this is my (@anjanida) season final into Gold III league when I stopped playing today, looking forward to 22 cards reward.
https://splinterlands.io?p=battle&id=8cc2c427fe34ccbe1799b058ecefdcf37d50e27e&ref=anjadani
@anjadani is still playing to the minute for reaching Silver leage.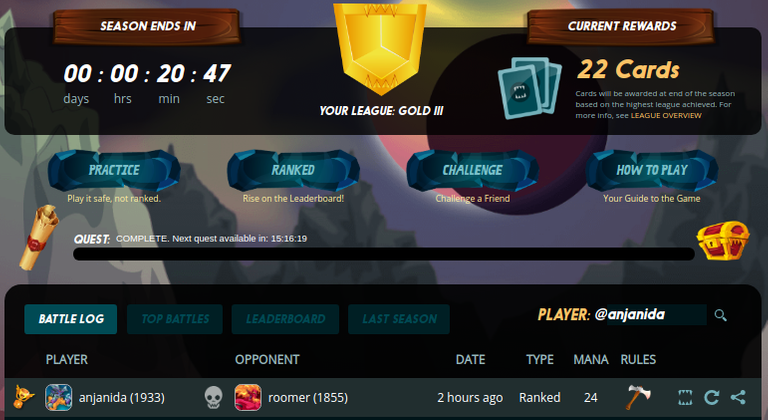 We don't blog that much anymore. See also the article in footnote [2]. But we are without doubt happy about exchange and comments. So for more please come back and leave some traces.
See you soon!
PS: And please be inspired to upvote/comment/resteem. We still really enjoy to make the peanuts till ring until it's all gone (keyword Voting Power) [3].
PPS: If an article is already more than 7 days old, please visit the author and upvote some current comments or articles - or leave your own comment for new occasions to make the peanuts till ring. Steem on!
Footnotes