CoC's fake jewels and real Dark Energy Crystals
Since about 10 days @anjadani now plays CoC (Clash of Clans, see previous blog entry). The economy of the game hasn't become clear to me yet. But at first glance the jewels seemed interesting, because at first glance they can only be topped up with debt money (Euro).
Then, however, he discovered a ship that could be repaired...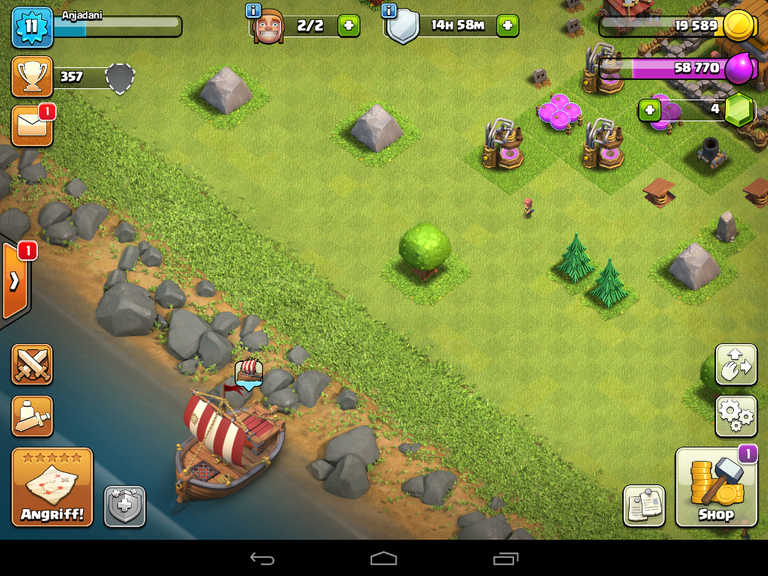 ... sailed into a new, dark world, where there are now more currencies (square coins and a different colored elixir), and found a jewel mine there ...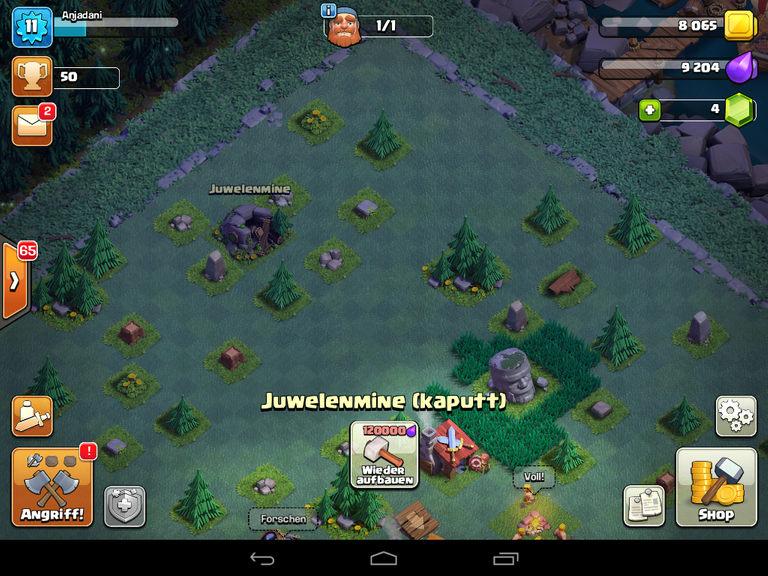 ... which could be opened after plenty of fighting, waiting, fighting, waiting, ... three days later.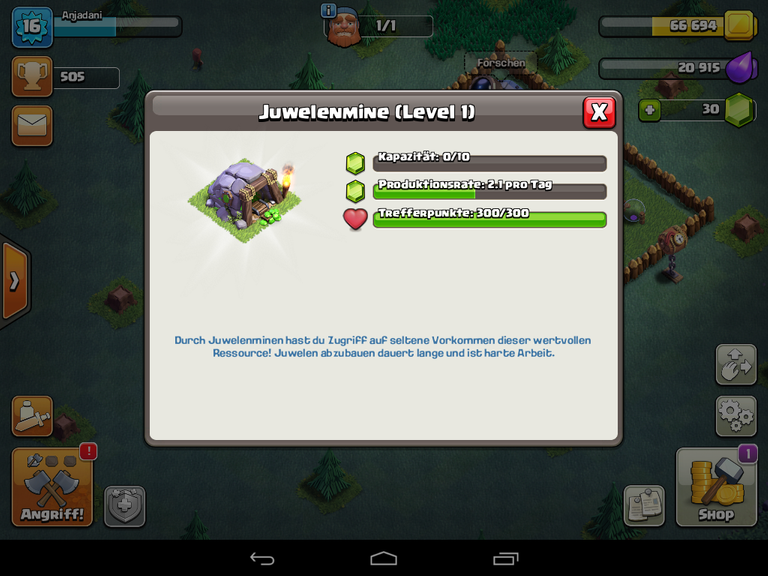 The yield, however, looks meagre. So far he's got new jewels by removing trees and straw for lots of elixirs or stones for lots of coins.
In addition, he reports to be happy if he was attacked during his absence. There will then be elixirs for each opposing gravestone in your own camp to collect. This seems very strange to me from an economic point of view.
There I praise that DEC (Dark Energy Crystals) in https://splinterlands.io?ref=anjadani, which we receive while playing, and which are currently already tradable on two independent blockchains (Steem and Tron) against real values - and that freely and not only as a one-way street towards game manufacturers. 1,000.000 DEC are currently exchanged for around 1.00 USD. Recently with this we even buy new cards.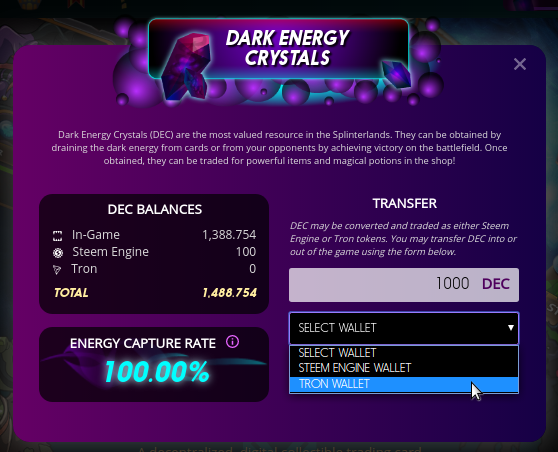 I'm curious to see what else we'll discover in CoC and what new excitement the game will bring. If you know it, please tell us about your experiences. We also like to get to know the clan possibilities. Again, I don't see through that yet. Clan activities are already taking place, but from where and for what reason is still not clear to me.
We don't blog that much anymore. See also the article in footnote [1]. But we are without doubt happy about exchange and comments. So for more please come back and leave some traces.
See you soon!
PS: And please be inspired to upvote/comment/resteem. We still really enjoy to make the peanuts till ring until it's all gone (keyword Voting Power) [2].
PPS: If an article is already more than 7 days old, please visit the author and upvote some current comments or articles - or leave your own comment for new occasions to make the peanuts till ring. Steem on!
Footnotes