It's been a strange year for many... so here a bit of seasonal mood, and well as the muppets say "whenever you find love it feels like Christmas"
🎄MERRY YULE, Christmas and Closing of the year. Time to recap and renew hope. As every year we make a couple of Winter Specials, make sure to check also our Winter playlist on my youtube channel with all my Christmas Carols compiled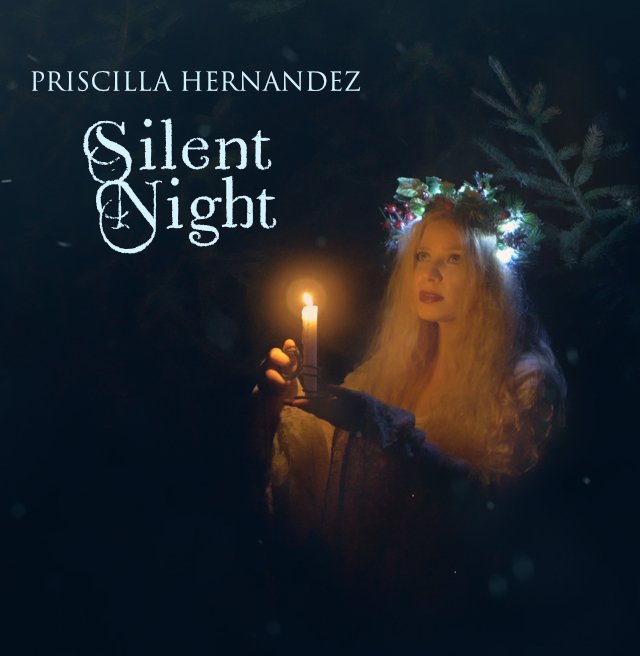 ✅Buy at priscillahernandez.bandcamp.com
✅Freebie at http://patreon.com/yidneth
SILENT NIGHT
This is my version of SILENT NIGHT: Sing along on the first half (instrumental) then there is a sung part. I changed a word though
Silent night, holy night!
All is calm, all is bright.
Round yon Virgin, Mother and Child.
Holy infant so tender and mild,
Sleep in heavenly peace,
Sleep in heavenly peace
"Silent Night" (German: "Stille Nacht, heilige Nacht") is a popular Christmas carol, composed, in 1818 by Franz Xaver Gruber to a poem by Joseph Mohr. It was declared an intangible cultural heritage by UNESCO. In 1859, Priest John Freeman wrote and published the English translation as sung in this video. Both Song and Lyrics are in Public Domain though of course not new recordings and arrangements. This is my own version. First half is instrumental so you can sing along, second half features the English Lyrics
🐀 FIND THE RAT
In this video there is only one and this time is easy... Tuula is on my shoulder, but as it's so easy this time, so I'm pretty sure you won't miss her this time
I also wanted to reshare this song I made last year, this one is for those who have to spend it alone or away from their beloved ones. This one is an original song and it is about hope... something that in this overall dysfunctional year, we all need.
SUPPORT MY WORK: PRISCILLA HERNANDEZ NETWORK
✅Digital/Physical albums/Shop: https://priscillahernandez.com/shop
✅OFFICIAL SITE: https://yidneth.com
✅Bandcamp: https://priscillahernandez.bandcamp.c... on ✅Patreon: https://patreon.com/yidneth
✅Spotify: https://open.spotify.com/artist/4VYQX...
✅Facebook: https://facebook.com/yidneth
✅Instagram.com: https://instagram.com/yidneth
✅ https://blog.priscillahernandez.com
✅Tips: https://www.paypal.me/yidneth